81 plus 5 stars on Google & Clutch
Logic Inbound provides both timeless and proven new customer acquisition strategies to drive business growth both locally and across the United States. 
Get Expert Advice:
We want to learn about your goals to see if we're a good fit for each other while giving you the same insight we give to our 9 figure clients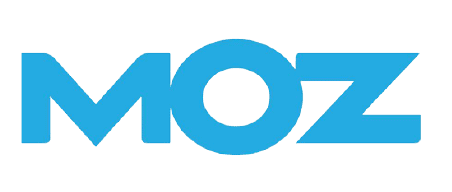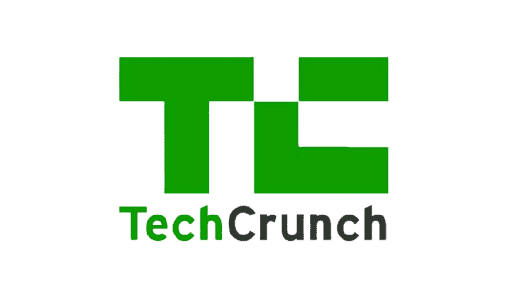 Logic Inbound was founded by an executive team with over 30 years of combined experience in early stage SaaS companies all the way to recognizable name brands. Our Principals have a broad track record, from driving 400,000+ mobile app downloads as high school students, to SaaS partnerships with more than half of the largest telecommunication companies in the world.

Based on 43 Clutch Reviews

Based on 45 Google Reviews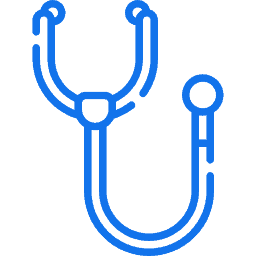 You want to get new patients to book appointments by finding your clinic on Google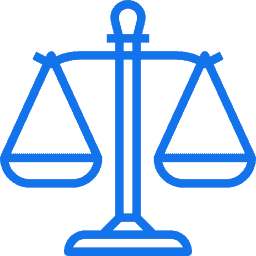 You want to get more sales for your products by showing up higher on Google. Shopify friendly!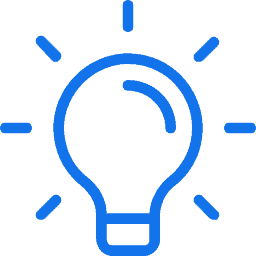 You want millions of webpages to get indexed and rank better on Google for a variety of keywords

You want to get new customers by optimizing your website for Google, and ranking well in Google Maps
"Logic Inbound's strategy around SEO is accurate — everything they said was going to happen actually did happen. I'm really impressed by the organization."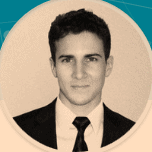 "I can call Logic Inbound any time, 7 days a week, to get answers and for help with email marketing or with SEO. It's a great relationship because it's responsive."


"You guys are up to date in your field on the cutting edge of SEO and a real joy to work with. Definitely very professional, with good follow-up. Keep it up."


Beaver Valley Foot Clinic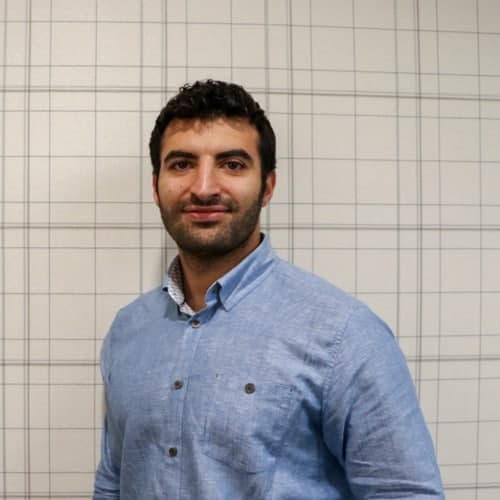 Vlad Mkrtumyan is a serial entrepreneur, search engine marketing evangelist and a passionate networker, responsible for running five meetups including the Seattle Marketing and Demand Leaders Meetup – the largest marketing meetup in Seattle.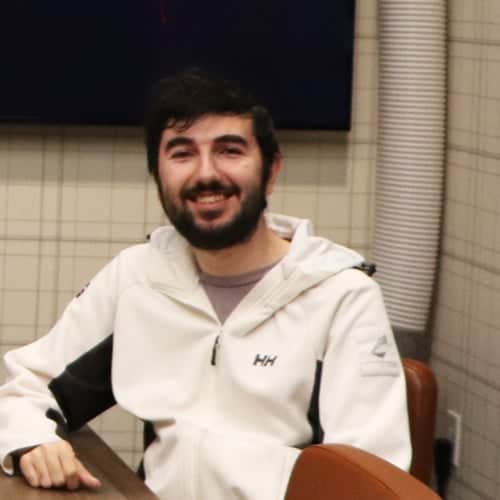 Hayk Saakian has been developing apps & building businesses from an early age. He designed and developed the Pacific Middle School's website as a 6th-grader.In high school, he developed a series of Android apps that accumulated over 300,000 downloads on the Google Play Store.
🔍
Search Engine Marketing
Just having a high traffic website isn't enough. You want a website that gets visitors interested in your services.

Facebook Advertising Services
Leverage the platform with 1 billion daily users. Facebook advertising allows us to harness the combined demographic data of every user and reach your likely customers.
💲
Conversion Optimization
Our conversion optimization tactics ensure that visitors seeking products, services or information on your site become new customers.

White Label Partnerships
By partnering with Logic Inbound to provide white-label SEO for your clients, you quickly increase your own monthly revenue per client while adding meaningful value.
Online Ads
& PPC
Our Pay-Per-Click marketing & Adwords experts know how to maximize your budget, clicks, traffic and qualified leads without expensive bids
📍
Website Development
Our expert web builders custom tailor your website design and development from Layout to Launch with gold-standard industry best practices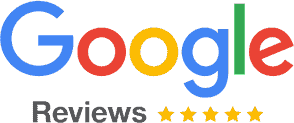 Logic Inbound currently holds a 5/5 average star rating based on 44+ Google Reviews.
"Wonderful to work with! They have supported me upgrade and optimize my online visibility so that patients can find me. In just a month of working with them, I have a thriving practice!"

Dr. Shreya Soni

"Logic inbound is crucial for the growth for our company. I strongly believe that you need the right person/company for the right job, external or internal. For us that was Logic Inbound"

Jethro Seghers

"Logic Inbound is the best in the business. They're skilled in what they do, and then some. Their work is unbeatable. The team is incredible. I'd choose them time and time again".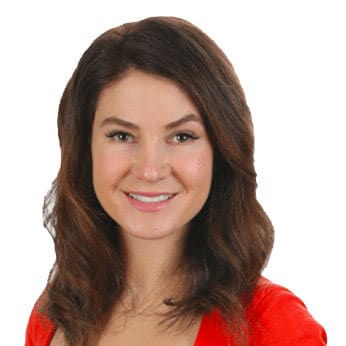 "Working with Logic Inbound has been a joy. You can tell they know their craft and business, I'm excited about where the future will go as both of our companies expand in the healthcare market. "


"Their efforts resulted in a 30% bump in traffic. They're constantly innovating new ways to get our keywords found. Logic Inbound's knowledge of the service they provide and the industry is very deep.."


Answers to your most frequently asked questions. Still have questions? We'd be happy to answer any questions you may have. Contact us today.
What is SEO?
Search engine optimization, or SEO, is the implementation of a set of tools and strategy that aim to rank a website in search engine results, for specific and relevant search terms.
An example search term might be 'naturopathic doctor Seattle'. If you are a naturopathic doctor in Seattle, you'd want your website to show at the top whenever someone searches for this term.
SEO helps you achieve this.
How Does SEO Work?
Google works to show the most relevant, highest quality content for any given search term or query. And Google takes this job 
very 
seriously.
But how does Google decide which website has the most relevant and highest quality content? That's where SEO comes in.
On-page SEO
On-page SEO involves methodologies that aim to improve the content and technical aspects of a web page.
This is done around a chosen search term or keyword.
So for the search term 'naturopathic doctor Seattle', on-page SEO would involve optimizing the page for this term.
This might mean adding content relating to naturopathic doctors in general, and other information that search users want to know about.
Off-page SEO
Off-page SEO works by boosting a website's 'signals' by working with other websites to show that our website is high quality.
This can involve link building, which is the practice of linking from other high quality websites to your website to increase its authority.
How many years of experience in SEO do you have?
As a team we have over 60 years of SEO and SEM experience.
How long does it take to see results?
Typically it takes 8 to 12 months for a positive ROI. You can see progress during the 3rd to 4th month. We usually meet with clients every two weeks to update them with all the work we are doing on the campaign so they won't have to guess what we are up to.
How do I know it's working?
We set quarterly goals with clients based on their KPIs. We then meet every other week on a 30-minute call to review progress on our work and track how it's affecting KPIs and quarterly goals. During those calls, we evaluate, discuss any challenges and changes in strategic direction in order to align our tasks with the client's goals.
What makes you different?
The simple answer: we get results! With over 40+ years of combined experience in SEO and over 70+ 5 star reviews on Google & Clutch, we take client satisfaction seriously.

Logic Inbound currently holds a 5/5 average star rating based on 25+ Clutch Reviews.
"The team was able to exceed KPIs. They had outstanding workflow and held weekly meetings to report the current status of the project to the client. "
ATLAS Workbase
Kim Burmester, VP of Marketing


"The Logic Inbound team has done such a great job that the client continues working with them. Their work has resulted in improved SEO performance. "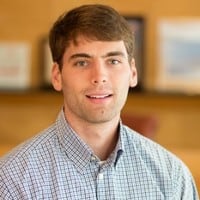 Modern Maids
Justin Carpenter, CEO & Founder



"They're an awesome group to work with. I consider these young men to be part of my family — that's how good they've been in the way of looking after my businesses. They've taken this project as if it were their own, and I'm confident that they're doing the best that they can for us.  "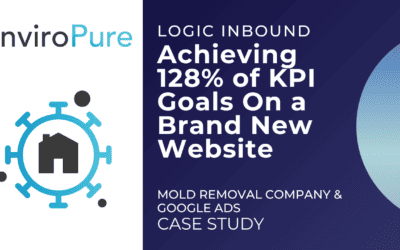 ⭐⭐⭐⭐⭐ "Logic Inbound has been fantastic" - Bryce Rogers, owner.  Business Summary ...

Average Rating on Google Reviews & Clutch
We're a team of search experts, growth marketers, and top-tier developers ready to help you generate inbound customers like you've never seen before.
Current Client Availability: 2