Ready. Set. Grow.
Increase Traffic. Increase Profits.
We help companies identify and execute on growth opportunities. Our clients range from venture-backed startups to multi-national e-commerce organizations. Our core strengths include search engine optimization, conversion rate optimization, paid social acquisition and other non-traditional growth strategies.
"I've tried working with probably 7 different SEO companies at this point. Some of them were better than others, but none were in the same league as Logic Inbound "

"Logic Inbound's results speak for themselves. Between 2015 and 2016 my gross receipts increased by 496%. I don't think I could have achieved that sort of result from traditional forms of marketing."

"I can call Logic Inbound any time, seven days a week, to get answers and for help with email marketing or with SEO. It's a great relationship because it's responsive."
Industries
Logic Inbound has a proven track record of success across e-commerce, startups and service based businesses. 


E-Commerce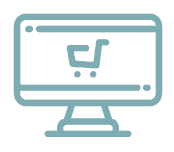 Increase your revenue
Startups
Build your brand
Service Businesses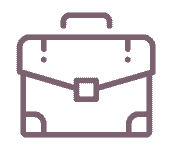 Capture more leads
SEARCH ENGINE OPTIMIZATION
Search Engine Optimization (SEO) is the science of motivating Google and other search engines to increase the visibility of your site for the keywords that are valuable to your business. This allows potential clients who are in the purchase process to naturally and easily find your website, learn about your brand, and purchase your products or services.
Content Marketing
Effective, data driven content marketing can generate massive amounts of qualified traffic, position your brand as an authority, and move customers and clients through the purchasing life-cycle. Executing on an effective content marketing campaign can be a huge undertaking, especially if you're lacking a track record and framework of success. Learn how our content strategists can help you execute on content marketing campaigns.
CONVERSION RATE OPTIMIZATION
Conversion Rate Optimization (CRO) is the art and science of using data and testing to maximize how many visitors to your website become leads or customers. We design and execute all-inclusive A/B tests and explore all relevant variables for you.
We can also help you with
"I continually get responses from my clients who I have referred to Logic Inbound that they're very thankful that I've referred them over to you, as well as a client myself there's such a level of transparency in the work that you guys do for us that allows us to really focus on what's important to us and what's going to drive our business forward!"

"Relationships are earned for me. I don't trust anybody right at the beginning. I take that approach with any vendor I bring in, which is to work with them on a probationary period. Over that time trust and credibility are earned and built. I can tell you one of the essentials of my business is digital and I wouldn't even take calls on digital anymore because look, I've got the best I've found so I'm not even interested in interviewing other people anymore."

Dave Biehn
Founder of Dave Biehn Marketing

"I've tried working with probably 7 different SEO companies at this point. Some of them were better than others, but none were in the same league as Logic Inbound"

"Logic Inbound has been phenomenal for my marketing knowledge. I'd recommend them to anyone in my circle. They're my go to guys when thinking of different tactics and discussing some of the latest marketing trends. These guys truly care, do yourself a favor and get in touch with them."
iMovR: #1 PREMIUM TREADMILL DESK MANUFACTURER
Increased number of keywords indexed in google by almost 50% in 3 months
Ranked in top 3 organic search positions for 86 keywords
Ranked on 1st page for 222 keywords
Ron Weiner
Founder of iMovR and 6 other VC backed companies
Fill our discovery form below to receive a growth opportunity analysis for your website and learn exactly how relevance and authority can drive significant revenue.
Discovery Form
We are completely invested in the success of our clients. It's important that we gather some information about your company and your current marketing efforts in order to deliver a project proposal that will fit your business and your goals.