Helping CNAOnlineCourse.com Grow 19x In Revenue
SUMMARY
Logic Inbound helped Pursuit Media Group acquire a lead generation website that was generating less than $200 per month and grew that to over $3700 per month with the help of Logic Inbound's SEO strategy and implementation.
We interviewed their Head of Marketing, James Sperry to produce this case study.
[This project] Instilled hope in SEO again. After the first run with SEO it felt unattainable. The long term impact — we want it to be a more prominent role in our business.

  James Perry
  Head of Marketing,
Pursuit Media Group
BACKGROUND
James Sperry is the owner of Pursuit Media Group a marketing company focused lead generation.
In May 2018 James identified a prime acquisition target for his portfolio of websites: CNAOnlineCourse.com. This is a website that helps people learn how to become a certified nursing assistant and sign up for a certification program in a participating local school.
The website makes money whenever a potential student submits their contact information into a lead generation form. Pursuit Media Group's partners pay based on the quantity and quality of leads. James' goal was to increase the websites' monthly revenue through organic search traffic to a profitable level.
This means it would generate enough revenue to pay for the cost of marketing services from Logic Inbound. 
"The  timing worked out  for the CNA site. We didn't have a lot  of faith in doing it on our own because there wasn't much success in the past for it"
The Pursuit Media Group team tried to grow lead generation websites with SEO in the past without much success. 
"The first goal was originally to do SEO. We were doing a lot of the same things but they were a little too broad and we didn't see any progress in a reasonable amount of time."
With increasing competition in paid search and the prospect of recurring revenue from organic rankings, James and his team were always thinking about how to give SEO another chance. 
James met Logic Inbound's CEO, Vlad, at a local marketing meetup that Vlad organized in Seattle. After having some 1 on 1 the event, Vlad and James kept in touch for the next few months and traded marketing tips and business ideas with each other.
Later on James shared that his team was looking to try again with an organic search campaign and started a conversation about working together.
Coincidentally, Logic Inbound identified an acquisition opportunity that aligned with one of Pursuit Media Group's lead generation segments: CNA (certified nursing assistants).
Logic Inbound helped vet the CNAOnlineCourse.com site for any harmful or dangerous SEO practices. By acquiring an existing website that already had traffic from Google, PMG could kick-start their SEO campaign and get bigger and faster results.
"The plan right off the bat was to hire Logic Inbound, work with them for a while, see how it went, and then try to figure out how to take it over ourselves eventually. To prove the concept out first. 
If it's going to work, I would rather trust an SEO company to  do it first and prove out the concept. If the concept was proved out then it's worth the time investment to do it ourselves.
We wanted to work with someone who has a proven track record. 
We also tried to do the same thing with facebook, to run a facebook campaign. We hired an agency that specializes in it. We tried to get it to work, it ended up not being a success. That showed it wasn't really worth the time to try to  teach it because the test didn't work out".
– James Perry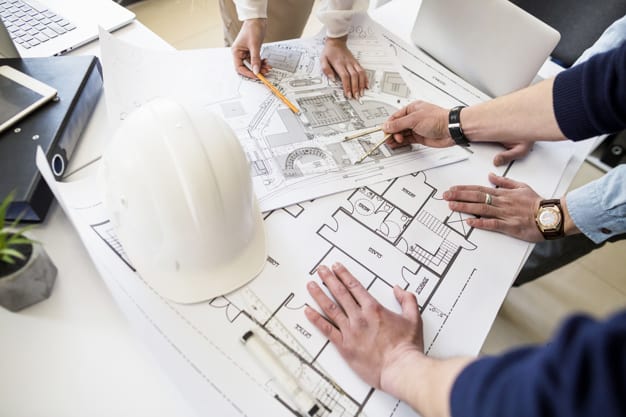 STAGE I – SEO MIGRATION CONSULTING
After acquiring the CNAOnlineCourse.com in May 2018, PMG decided to move from WordPress to Squarespace to simplify their operations and reduce IT management overhead.
In June 2018, Logic Inbound consulted by advising on technical SEO best practices like 301 redirects and content migration to ensure no loss of keyword rankings and search traffic as a consequence of the migration.
Post-migration we allowed for several several weeks to measure a clear baseline before making any improvements or changes to the recently-migrated website. If the website would have lost rankings, then we could diagnose and fix the problem because we avoided introducing too many other changes.
The migration went smoothly and the website was ready for an SEO campaign in November 2018.
STAGE II – SEO CONTENT STRATEGY
Logic Inbound started by analyzing the top competitors and identifying all their best ideas and worst mistakes. We recognized that Google shows location-specific results for people who search for "cna classes", so we developed a content calendar to address this opportunity.
By leveraging PMG's Paid Search data we identified the top 20 geographical markets to prioritize for content development. After developing the content strategy, we trained the Pursuit Media Group team on how to write unique city-specific content designed to rank on Google.
Combined with the outlines  we created for page structure and metadata, (PMG's head of content) Roxanne Baker managed a team of writers to create landing pages targeting all the top priority keywords.
Over the course of several months CNA Online Course steadily grew as new pages came online. This effort became the foundation for an outreach and promotion campaign that started in August 2019.
STAGE III – OUTREACH & PROMOTION

In order to rank highly on Google for competitive keywords, pages need to have links from other authoritative sources.
Logic Inbound helped develop several linkable assets including infographics in order to encourage publishers to link to CNAOnlineCourse.com.
Logic Inbound helped CNAOnlineCourse.com earn dozens and dozens of powerful links by reaching out to general purpose career websites and leveraging our connections with non-competitive healthcare blogs.
In late 2019 and early 2020 this effort resulted in consistent growth, and eventually profitability for the project as a whole.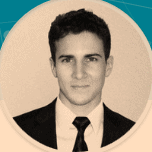 "Logic Inbound's strategy around SEO is accurate — everything they said was going to happen actually did happen. For example, changing the state-specific pages to be more unique predicted a lift, then after we implemented it, the pages saw a lift.
Project management: building out the excel to-do list of pages and duplicate content to resolve made it really easy to track, line item by line item and check off what needed  to get done.
I'm really impressed by the organization. Taking notes in discussions, it was easy to reference. Impressed by how structured they are. 
My email inbox gets convoluted very easily.
In between our calls, I'll go into our call notes google doc and add agenda items for what we want to talk about or what was accomplished. I can do it as I'm going to so I can make sure I don't miss anything".
Overall: Logic Inbound had a good hunch of what was going to happen before it happened.
BEFORE
acquiring CNAOnlineCourse.com in May 2018, the website only generated around $200 per month from banner advertising. The PMG team leveraged their conversion rate optimization skills to more than double the revenue within the first few months.
OVER
the course of the next year and a half the website gained high organic traffic thanks to consulting from Logic Inbound. By the end of 2019 the website was nearly generating $2700 per month to break even on the monthly marketing expenses. 
NOW
in January 2020 the website made $3,773.47 in revenue, blowing past the original goal.
Thanks to continued rankings growth, the website continues to generate more revenue each month.