How We Helped a Mold Removal Company Increase Their Customer Base Through Google Ads: Increased Clicks per Ad by 317% While Reducing CPC by 34.11%
SUMMARY
Pure Maintenance is a mold removal company based out of Phoenix, AZ that uses a patented and revolutionary Dry Fog Technology to ensure complete mold removal faster and cheaper than their competitors. 
They were a relatively new company with a vision and the drive, knowledge, and passion to see it through. The main problem that Pure Maintenance faced was inexperience in marketing. They had a service that people needed, but they were unsure of how to attract clientele beyond word-of-mouth. 
Logic Inbound migrated their website from Wix to WordPress and redesigned it to showcase the exceptional service that they offered. From here, we launched a content plan to get them ranking on Google which increased their search traffic by 471% from 0 in September 2021 to 471 as of May 2022. 
Once their website was up to speed, we created and launched a series of Google Ads campaigns that increased the number of calls and form submissions they received which boosted their monthly jobs from 0 to 25. Their maintenance goal is 29 jobs per month. 
Pure Maintenance approached Logic Inbound with a problem. Although they had the knowledge, manpower, and technology to outperform their competitors, they weren't getting the kind of business that they had hoped for. 
The majority of their business was coming through word-of-mouth referrals, and it quickly became apparent that this wasn't a sustainable business practice. The secondary problem was that they were spending too much money on Home Advisor leads which often led to unqualified leads such as apartment managers and real estate agents. 
These concerns were driven by a non-functional website, a lack of an online presence, and a reliance on an outdated method of marketing. Because of this, Logic Inbound was tasked with developing a two-fold solution to the problems that Pure Maintenance was facing. 
Together, we determined that there would be two primary KPIs that our success would be measured by; a significant increase in traffic and users to the website, and decreasing the number of ads while increasing their success. 
With this in mind, Logic Inbound jumped into action. We took charge of redesigning and optimizing their website to better rank on Google and implemented a series of Google Ads campaigns that brought significant traffic and business to their once floundering website. 
Logic Inbound kicked off Pure Maintenance's Google Ads campaign with the following:
Performed technical audit to determine technical issues that hindered site growth
Identified key issues that were delaying further growth and enhancing costs
Analysis of similar organic and paid marketing campaigns
Keyword Research and Competitor Analysis
Business Model & Website Review
Campaign setup and launch
Logic Inbound first tackled the technical issues that were hindering Pure Maintenance's growth potential. We migrated their existing website off of the Wix platform and onto WordPress which enhanced readability, usability, and the overall performance capabilities of the website. 
This allowed us to then focus on optimizing their existing content as well as create a new content plan that their writers could follow and implement. While the content was being SEO optimized, our developers focused on fixing the other technical issues within the site itself such as broken links, 404 pages, and clunky UI.
Once the much-needed maintenance and updates were performed on their website, we were able to move on to launching a successful and intuitive Google Ads campaign to attract potential clients. 
Through this process, we crafted high-quality, targeted ad copy to attract the audiences that we knew would be most likely to convert.
In less than seven months, Pure Maintenance saw meteoric results. Before working with Logic Inbound, their online presence was non-existent and they had no experience with any type of marketing or ads that could be used to increase their business. 
By partnering with us, we were able to redesign their website by implementing SEO best practices which enabled them to rank significantly higher on Google. This in turn increased the traffic to their website by 471% and increased their New Users by 502% in under seven months. 
Thanks to our extremely successful Google Ads campaign, Pure Maintenance is now able to boast a consistent 25 jobs per month, and we are expecting that to increase to 29 within the month of June. 
In addition to boosting revenue and Pure Maintenance's client base, through the course of the Google Ads campaign we were able to increase the average clicks per ad by 317% from a low of 110 to 349 while reducing the cost per click by 34.11% from a high of $15.27 down to $5.21.
Increase in New Users to Website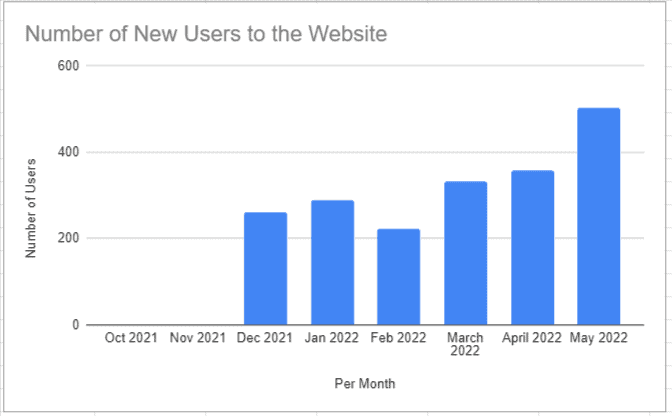 Increase in Traffic to Website After SEO Optimization