We're your new growth marketing team.
We're a team of search experts, growth marketers, and top-tier developers ready to help you generate inbound customers like you've never seen before.
OUR STORY
Logic Inbound was founded by an executive team with over 30 years of combined experience in early stage SaaS companies. Our Principals have a broad track record, from driving 400,000+ mobile app downloads as high school students, to SaaS partnerships with more than half of the largest telecommunication companies in the world, to owning the #1 ranked site for 'seattle seo', SeattleWebWorks.com.
We all have our reasons for leaving the startup grind, but the common thread is as entrepreneurs ourselves, there is nothing more personally invigorating than collaborating and executing with other entrepreneurs. And there is no better way to do that than sharing what we've learned.
OUR VALUES
R&D FIRST
LogicInbound.com generates over 2,000 visits a day from Google from over 1,300 1st page keywords. We don't just sell search, we live and breath it.
DATA DRIVEN
We push intuition, pattern matching and experience to their limits, and leverage data to get us the rest of the way.
TRANSPARENCY
All campaigns are metrics driven, with complete visibility into KPIs.
HONESTY
We can't help but be helpful. If we don't think we're the best fit for your growth needs, we'll introduce you to one of our friends who can.
COMMUNITY
Our marketing experts regularly give back to the community by sharing insights and tactics.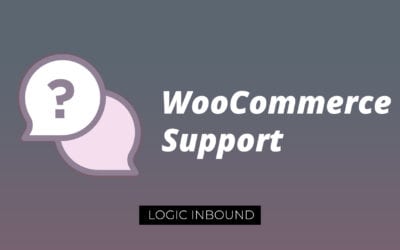 WooCommerce is easily the most popular ecommerce platform in the world, and at any given time there are thousands of Woo users looking for solutions. In this article we'll be discussing various support options (official and unofficial) available to WooCommerce users.