How We Helped a Mold Removal Company Generate 19,825 Users In One Year
SUMMARY
Mold Solutions has been providing mold removal, prevention, and inspection services in Washington state since 2007. As a local business they primarily generate new clients from both word of mouth and their website https://thatmoldlady.com/.
After doing some initial website work for Mold Solutions in 2016, Logic Inbound started an SEO campaign to increase search rankings, traffic, and leads generated. Over a multi-year effort Logic Inbound has increased the organic user acquisition of the website by 627%, from 2,725 users in 2018 to 19,825 users in 2021.
Being a local business, Mold Solutions thrived on referrals from past clients. However as their industry became more competitive, it was clear that their website would need to become a more valuable asset in generating leads.
Logic Inbound kicked off Mold Solution's SEO Campaign with the following:
Business model & website review
Analysis of past marketing efforts
Keyword research and competitors analysis
Campaign setup and launch
Once a solid foundation was established for the SEO campaign, Logic Inbound and Mold Solutions worked together year over year to produce organic results.
Consolidate redundant content pages
On-page optimization for existing pages
Findings
Existing site was bloated with unnecessary content
Backlinks were necessary to increase authority
Additional keyword research
Findings
As the site begins to rank, more keyword research is needed to identify new targets
Local citations help increase local authority
Findings
Reports show that current campaign strategy is working
Findings
As the website continues to grow, leveraging local tools like GMB becomes more important
Increasing site authority through building additional backlinks can contribute to even faster growth
Organic Users Generated 2018 vs 2021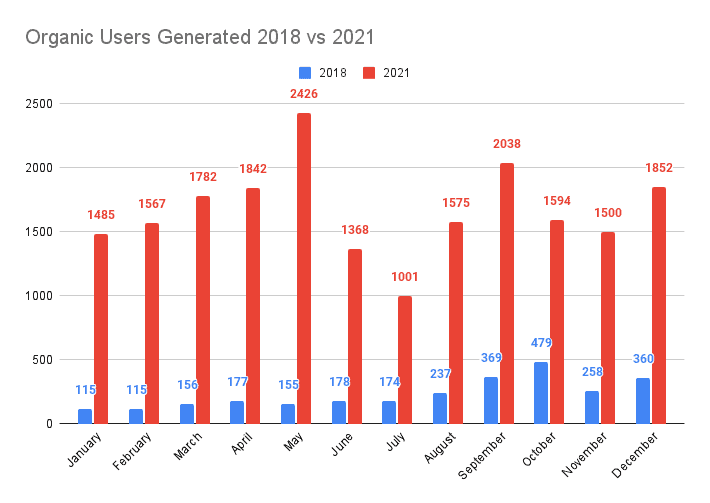 Total Referring Domains Over Time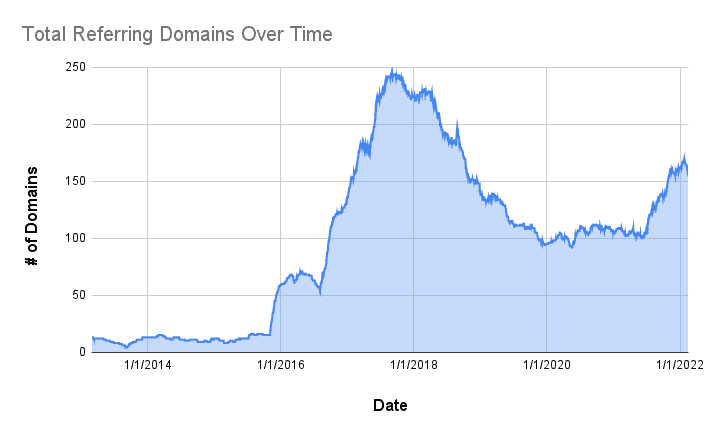 Percentage Change in Organic Conversions