Logic Inbound is delighted to expand Search Engine Optimization services and our full suite of digital marketing offerings for East Texas Businesses. From Longview to Whitehouse, Chandler to Kilgore and the greater Tyler, TX area – we are ready to work directly with you to boost your business and expand your brand on the worldwide web.
Call us today for more info or Get Started Now with a Free Site Audit . And just for East Texas businesses – get a free Local SEO Report within minutes, just fill in your business name below to get started!
What is SEO?
Google processes 3.5 billion search queries each day, and 35% of product searches begin on Google. This means businesses that wants to stay competitive in this digital era need SEO to be successful.
So, what exactly is SEO? Search engine optimization or SEO, is a collection of methods and techniques used to increase rankings in organic search result pages or SERPS. Good SEO distinguishes you from the competition. Logic Inbound uses SEO to get your website ranking higher on Google, thereby reaching as many potential customers as possible.
Well-executed SEO results in better rankings for your website, and translates directly into greater visibility among people making purchase decisions. For these decisions, people tend turn to Google for information by using specific search words and terms. These terms usually indicate a high probability that the user intends to make a purchase based on the information they find.
Logic Inbound targets your potential customer at the beginning of their search. We strive to capture the attention of these potential customers as early as possible, sometimes before they've even started their research.
Consider for example, someone interested in buying a computer notebook in Tyler, TX. Their decision process is referred to as a 'sales funnel' and their research might begin with the phrase "best notebook." This is considered the "top of the funnel" and tends to be very broad in scope. Their research may result in a search for info on "notebook brand x." This is called "the bottom of the funnel," because by now the user has narrowed down their search to a specific notebook brand and/or model.
Searches for "best notebook" will always be higher than "notebook brand x" because more people will search for a good notebook than for any specific notebook. Thus, more potential customers equal better chances of a sale/conversion.
Our approach as an East Texas SEO Agency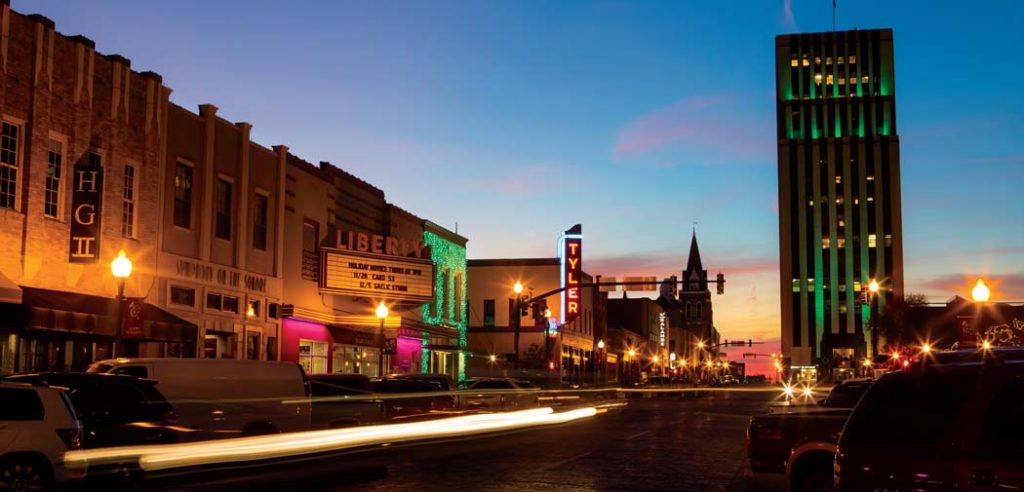 SEO is critical to the success of your business and we understand our clients have busy schedules, that's why we want to handle your SEO needs.
Again, SEO isn't a single process but an ongoing strategy. There are hundreds of 'signals' that your company can try to optimize for. Some of these signals carry more weight than others.
At Logic Inbound, we don't waste time looking at metrics that aren't significant. Our SEO strategy targets five key factors we believe are most important for dramatically improving your organic search rankings and getting more customers. These factors are:
Research

Site structure

Authority

Relevance

Content
Product / Service Research
The way your customers search for products and services can be surprisingly different than how you would search for them. People's use of language and phrasing isn't technical, particularly when it comes to products and services.
Google searches sometimes seem to be completely counter-intuitive. But these search terms are worth paying attention to. You might be losing a lot of traffic by not optimizing for search terms that people actually use.
As SEO specialists, we understand these nuances of language and capitalize on them. It's part of the reason why we focus on 'top of the funnel' searches when aiming to reach the broadest possible audience.
For example, if you own a shop in Tyler that sells notebooks, anyone searching online for notebooks in East Texas is a potential customer. But they're not going to search for the name of your shop when researching good notebooks to buy. Therefore, your shop's website must have information about notebooks to increase your chances of appearing in searches related to that product.
This is just one example, there are many metrics to consider when targeting search terms. Another is volume. Search volume for 'best notebooks' might be greater than 'which notebook is best'. This means thousands of searches more in East Texas alone, so your website needs to cater to both, or the stronger of the two terms at least.
As SEO experts we're equipped to tell the difference and target search terms that will work best for you. It's an exhaustive process, but critical our SEO goal of getting you more traffic and customers.
Site Structure
An optimized website structure will help your overall SEO efforts as it makes a huge difference in how Google ranks your site. Simply put, Google prefers websites with good structure.
This can result in smaller but better structured sites outranking heavy hitting competitors. It is one of the 'hidden' tactics that can be used to outrank well-known brands.
Authority
Google ranks sites higher if it perceives them as having high authority in their respective domains. Authority comes from quality content and the quality of links within the site. It can also be affected by the number of sites linking to your website.
Relevance
To deliver only the most relevant content to users, Google will examine each page of your website and place them into an index. Highly relevant, optimized content is absolutely critical to your overall SEO and ranking strategy.
Relevant content comes from intelligent use of targeted keywords. We're experts at determining what those keywords are and how they should be used in content to add relevance.
Content
Quality content is fundamental to your SEO strategy. We believe no bigger factor exists for ranking well on Google than content.
Content adds authority and relevance and can even be used to improve your site structure. You can improve your optimization across all five factors by focusing on content.
Be aware, quality content takes time and effort to create. It demands you approach research and writing with an SEO mindset. That's where we come in – we're content experts.
Our 'contact Instagram' page outranks Instagram's own support page because our content is so strong. We've been in the industry long enough to know how to create content that will get your website ranking high in Google search results.
Why we are the best Tyler TX SEO Company
Knowledge and experience are only a couple of the reasons we're the best SEO company in Tyler. Here's a few more interesting facts about us:
Our website gets over 20,000 hits a week from organic Google searches

Our clients include major brands like PAC.com, producer of bubble mailers for Amazon

Our website is optimized to rank for well over 2,000 search terms on the first page of Google

Our website is proof that we can and will deliver great SEO results for you.
We know and understand the Tyler, TX commercial climate, the service areas for local businesses and the unique dynamic that comprises the entire East Texas Community.
SEO Agency vs SEO Consultant
Logic Inbound is an SEO agency. Our agency is a team and our team represents the core of our SEO strategy. A team comprising people from diverse backgrounds working together means broader expertise better suited to any client.
A consultant on the other hand is just that – one person. If their skillset doesn't suit your brand, there's no one they can collaborate with to compensate.
There are lots of talented consultants available, but most aspire to join agencies at some point. As an agency and a team, we work together to produce superior outcomes in a timely manner.
Consultants are constrained by the amount of time they can give you; there's only so much work one person can do. Because we are an agency, you won't face such bottlenecks with us. We can tackle a great volume of work and meet your needs much quicker than an individual consultant.
SEO Consulting vs SEO Implementation
We offer two core services for our clients: consultation and implementation. Choosing between the two depends on our clients' needs.
SEO Consulting
SEO consulting involves basics like keyword research, site structure, authority building, and building relevant content. These are the first steps towards improving any site's SEO. Based on our experience, most clients need some level of consultation before implementing an SEO strategy.
There are also instances where a client might want consultation but wishes to implement the strategies themselves. This is a viable option for businesses that have dedicated in-house web developers.
SEO Implementation
Research and analysis without actual implementation won't improve your search rankings.
Logic Inbound does the necessary research, but we use it to create a comprehensive implementation strategy. Many businesses require implementation because they just don't have the time or resources to perform a thorough implementation.
This is the Logic Inbound advantage. We'll focus on implementing the best SEO strategies for your site, so you can focus on the operation of your business.