Seattle SEO Experts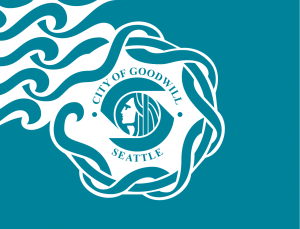 What is SEO?
You're busy running your business. Why should you care about SEO?
SEO, or search engine optimization, can actually make a huge difference in the success of your business. SEO is how people find you and become loyal customers who love your brand. When people search in Google, they already have an idea in mind for what they want to buy. So if you can place your website high up in their search results, they will be more likely to buy it from you.
We think of search as a funnel. At the top of the funnel is anyone searching for anything similar to your products. For example, someone might search for "mold in home." While they aren't yet explicitly searching for "mold removal," there is a good chance they will get there eventually in their search. When they do begin searching for more specific terms like "mold removal in Seattle," that is the bottom of the funnel, where there are fewer people searching and their queries are very specific.
We want to motivate Google to place your website high up on the first page of results as early in the search process as possible. We aim for the beginning of the "funnel" in order to capture as many clicks and views as possible. Other SEO agencies will target the bottom of the funnel to get specific traffic, but we look at the top in order to drive traffic and convert views into customers. Discover how you can improve your website's SEO by working with Logic Inbound.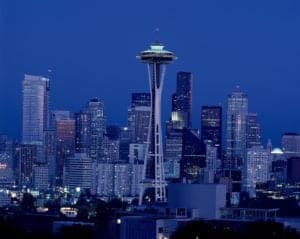 Our approach as an SEO agency in Seattle
Too many people give up on SEO before they even begin. It can be a daunting challenge. Some guides will tell you to try to optimize your website for literally hundreds of metrics.
Most business owners don't have time to sift through the noise and find the truth about SEO. We've done the research, though, and know the five factors that are the most important for improving your SEO. We will target those metrics intensely, getting you tremendous results without wasting your time, or ours.
The five metrics we look at are: Research, site structure, authority, relevance and content.
Research
Customers (and potential customers) don't always search the way we expect them to. The human element is a big part of what we research when we look at SEO. We pinpoint the search terms people are using and the exact way they're using them to get the best results. The difference between "removing mold" and "mold removal" could be thousands and thousands of searches. We target the terms getting the highest volume of traffic to ensure you get as many new customers as possible.
Site Structure
The structure of your website is vitally important. Google prioritizes sites with better structure when determining how websites rank on the first page of search results. Even if you have a lot of backlinks and well-researched content, websites with better structure can outrank you simply based on that.
Authority
Speaking of backlinks, they are incredibly useful for improving your SEO. Backlinks indicate to Google that your website is an authority that should be ranked higher. The backlinks we use are to other sites Google considers authoritative. This creates a feedback loop in which your site gains authority by backlinking to other websites with authority.  
Relevance
When Google calculates search rankings, it actually looks at the pages of various websites, rather than the websites as a whole. This may sound improbable, but it's true. And it offers a great way to improve your SEO. You see, it is far easier to improve the SEO on individual pages than to do it for an entire website. By optimizing multiple pages, we can get your website ranking higher than stronger, more authoritative websites. Plus, we can use pages to get your website ranking highly for multiple relevant keywords. There's no need to stick to just one keyword; hitting multiple keywords ensures you show up in a broad range of searches and attract the widest possible audience.
Content
Let's say you have the above four metrics all optimized as much as possible. There is still one more factors and it is easily the most important one on this list: content.
Content will make or break your SEO strategy. Good content with strong backlinks and excellent structure can elevate your website in search rankings or leave it languishing on page 20. Websites with excellent content can outrank more authoritative websites with big brand names. For example, our own "contact Instagram support" page outranks Instagram's own. That's because Logic Inbound has stronger content than even Instagram itself for that particular keyword.
We will apply the same strategy we use on our website for yours. Your content will shine, outranking even well-known competitors and pushing you onto the first page of Google results for relevant keywords.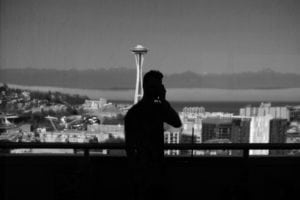 Why we are the best SEO company in Seattle
You can get SEO help anywhere, so why go to our agency in Seattle? We think there are many good reasons to do so, including:
We work with some of Seattle's most innovative brands, like ATLAS WorkBase

Our clients

include huge Seattle brands, like PAC.com, the guys who make the bubble mailer for Amazon

Our own site is ranked is on the 1st page of Google for 300+ keywords

We see over 5,000 visits a week from Google
SEO Agency vs. SEO Consultant:
Why should you use an SEO agency instead of an SEO consultant? The difference may not seem like much at first glance, but if you dig deeper you'll discover there are many benefits to going with an agency instead of a consultant. To name just a few:
Consultants are often only working as consultants until they gain the skills and clients to grow into an agency. They aspire to become an agency, but have not achieved that yet.

A consultant has limited bandwidth that can't be increased. They will only ever be one person, so they can only devote so much time to each client. An agency, by contrast, is a team who can increase bandwidth dynamically as needs arise.

Consultants are a single point of failure. If you need additional help or something goes wrong, there is no one else to consult for help. With an agency, you have a team working with you. If one person is not an expert on any particular thing, someone else within our agency will be. We can pool resources and expertise to ensure that all our clients; needs are met.

Agencies are teams. At Logic Inbound, we believe in teamwork as a method for achieving excellence. We have more time and more knowledge to devote to each of our clients because of our team-centered approach to SEO.
SEO Consulting vs. SEO Implementation
We work with clients in two ways: SEO consulting and SEO implementation. While clients often use both of these services, there are times when only one approach or the other is needed. We consider this part of our job in terms of adapting to each of our clients' individual needs.
SEO Consulting
SEO consulting is the part of the process where we dive deeply into the five metrics described above: research, site structure, authority, relevance and content. We understand the ins and outs of these metrics and can work to improve them across your website. Our consulting services include an intense look at your website and how it currently functions, as well as ways to improve it so it appears higher in relevant searches. We can offer our years of knowledge and experience to advise you on how to make highly relevant and authoritative content that reaches your target audience.
This is a great option for those who have content producers and web producers on their team. If you have the resources to do the work, we can provide you with the guidance you need to do it correctly. A lot of clients prefer to have full control over their website and we understand that. We are happy to work with such clients in a purely advisory role and let you handle your website.
SEO Implementation
Many of our clients are simply too busy to implement SEO strategies. People running a startup or small business often do not have the resources to both research SEO metrics and implement tactics to improve their SEO.
Our SEO implementation services both do the research and the leg work. We will research how to improve your SEO, as well as implement the strategies we identify. This is great for clients who are too busy to create content and do website updates. Let our experts do all that for you while you worry about what really matters – running your business. As an SEO agency, we have the experts and resources to do the research and execute on it after we identify what will work. Our content creators can make structured content for your website that will give it authority and boost its search ranking. Why do all that work yourself when you can let our team take that burden off your shoulders.