30% More Appointments with Website Speed Optimization
Client: Beaver Valley Foot Clinic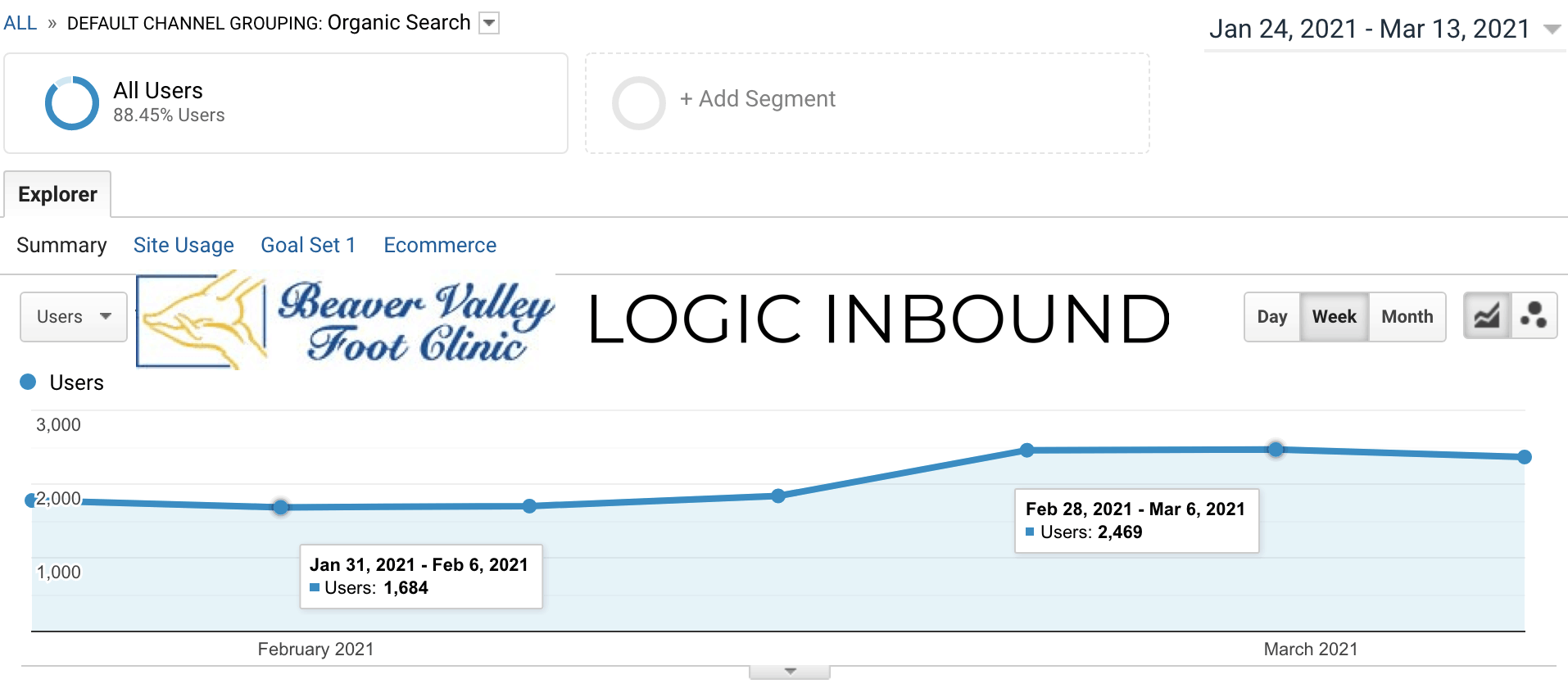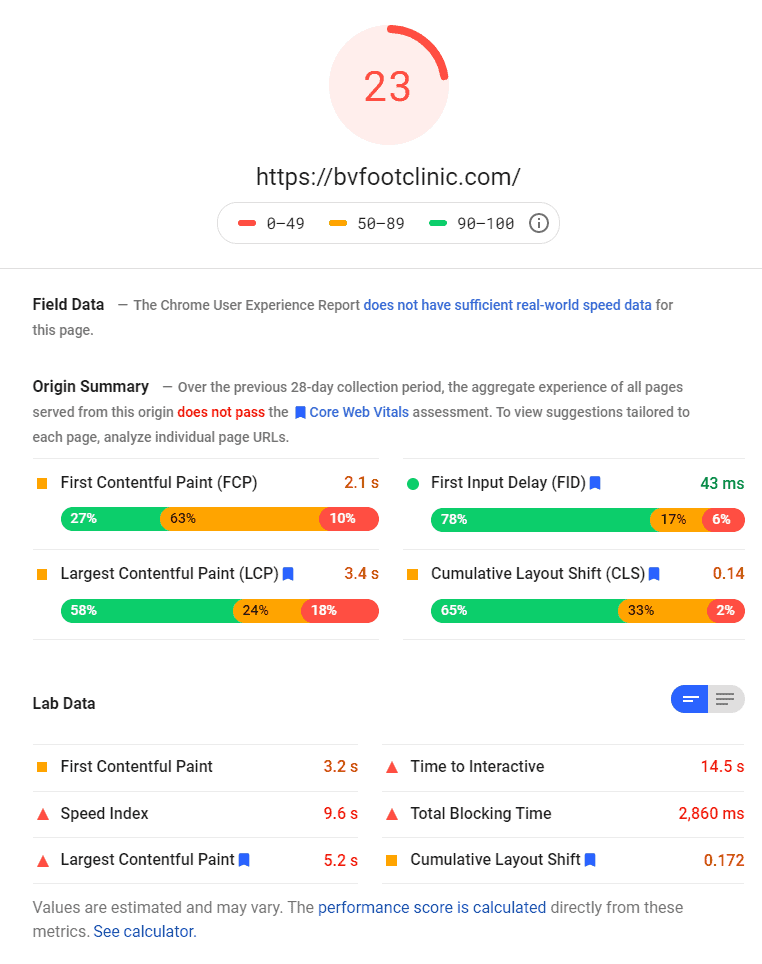 Dr. Tina from Beaver Valley Foot Clinic approached Logic Inbound to address issues with her website.
We found that her website did not have a good user experience as it would load slowly. So predictably, it was also scoring poorly in Google's Page Speed index.
A bad Page Speed score may impact SERP rankings negatively.
Dr. Tina and Logic Inbound agreed that the issues with the website ran deep and the best way forward would be to go forward with a speed optimization project.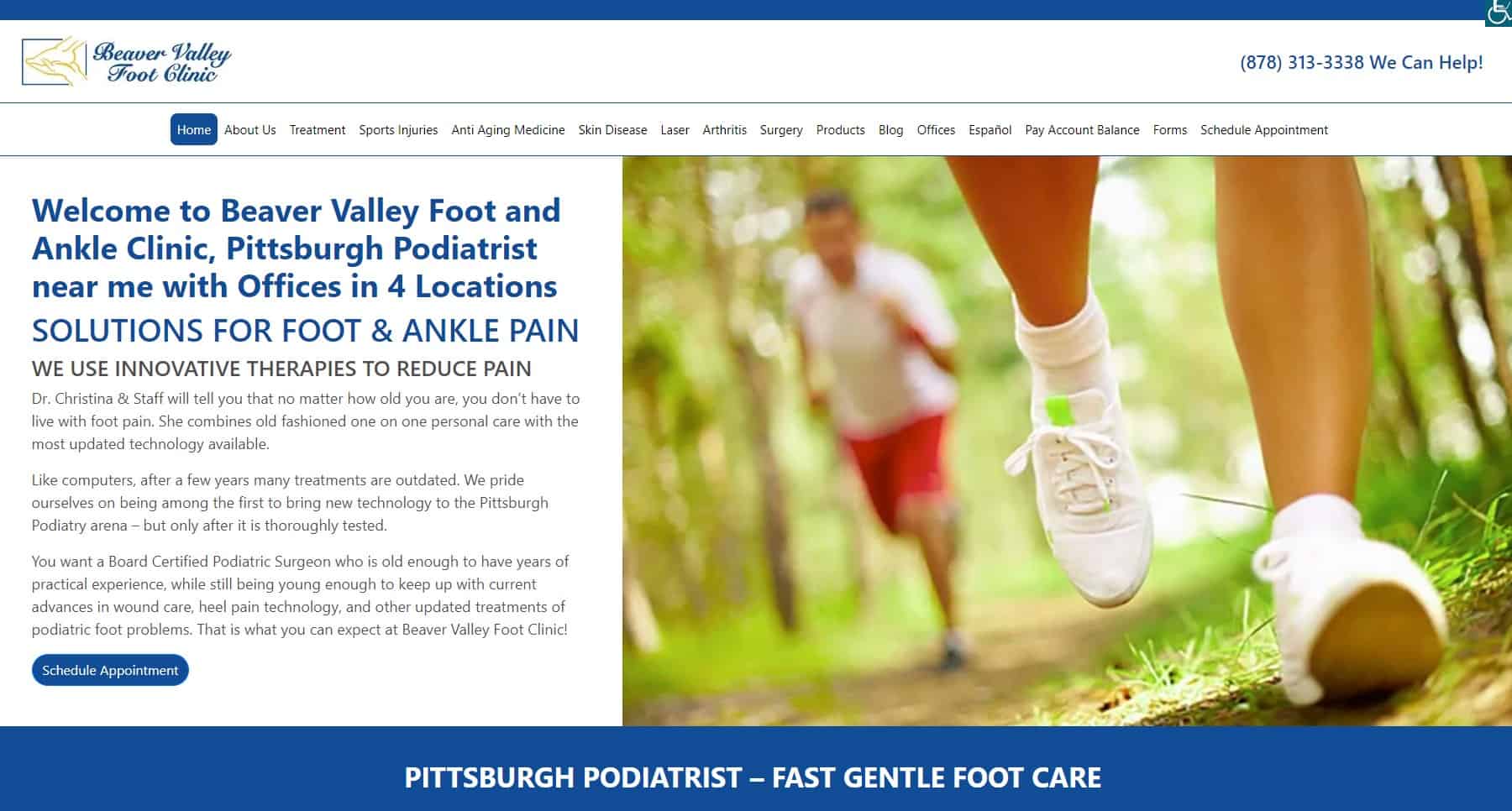 We optimized the site's underpinnings using Cloudflare's cutting edge DNS and server technologies.
The site underwent housecleaning which included removal of heavy, buggy plugins. All site images were optimized for speed.
A technical redesign was carried out which further improved page speed across the site, while retaining branding and user experience.
After Logic Inbound's Page Speed Optimizations
Thanks to Logic Inbound's deep optimizations, the website not only feels snappier, but scores exceptionally well on Google's Page Speed Insights.