SEO for Home Improvement, Home Repair and Home Restoration Companies
We Help Home Improvement Businesses and Contractors Grow through SEO
Logic Inbound provides proven customer acquisition strategies to drive home improvement and contractor clients to businesses across the United States. We custom tailor all of our search engine optimization campaigns to your specific needs and scale our strategies to grow with your business.
Get a free consultation today ➜




Disclaimer: All SEO Services are not Verified or Endorsed by Google
One of a Kind Home Improvement SEO Agency 
Home improvement & home repair companies require fresh demand and a consistent flow of projects in order to remain competitive and profitable. However, it's not always easy to attract and retain the clientele you're looking for. Sometimes it's even challenging to capture the customers who are looking for you!
Not only do you want to attract the right customers that need home repair and renovation services, you need the ones local and loyal to your community. Having a great website is the perfect start to get that exposure.
Search engine optimization (SEO) is the absolute next best step.
That's where we come in! Logic Inbound was founded by an executive team with over 30 years of combined experience in early stage SaaS companies all the way to recognizable name brands. Our Principals have a broad track record, from driving 400,000+ mobile app downloads as high school students, to partnerships with more than half of the largest telecommunication companies in the world.
We also have a proven track record of success in the home improvement and home repair and restoration industries. Our case study on Mold Solutions is just one great example.  Logic Inbound also currently holds a 5/5 average star rating based on 25+ Clutch Reviews. READ ALL CLUTCH REVIEWS
Your Home Improvement Company is Unique and We Understand
The most powerful tactics for SEO must be tailored to each specific client's unique challenges. Logic Inbound understands that every industry and every company is different, and leverages that understanding to produce stronger results.
Other SEO agencies represent their processes as impossibly complex, then offer two or three "packages" for you to choose from to deliver one-size-fits-all services.
Logic Inbound chooses to work directly with our clients to craft a service package that is appropriate for their goals and needs. We customize our services to optimize results for companies of all sizes, from solo entrepreneurs to multi-national companies.
We know that most Home Repair, Home Improvement Companies and Contractors thrive the most from local and regional exposure. Our Local SEO campaigns drive powerful results – just make sure your home improvement business is ready to handle all the new customers! 
We can help you choose the best types of SEO services to improve Google rankings for your home improvement website, whether it be training and consulting or fully hands-on upgrades to your website. We're happy to answer any of your questions about our SEO Process and Services along the way.
Our #1 Value is Caring. Find out why our SEO clients love us!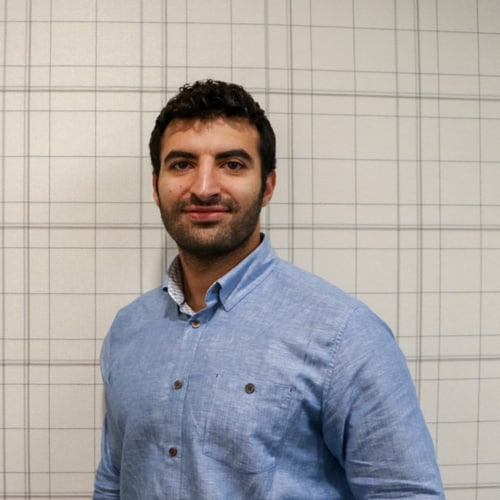 Vlad Mkrtumyan
CEO Logic Inbound
Digital Solutions for Home Improvement & Contractor Businesses to Reach Anyone, Anywhere On Google, Bing and Local Listings