Website SEO Audit Services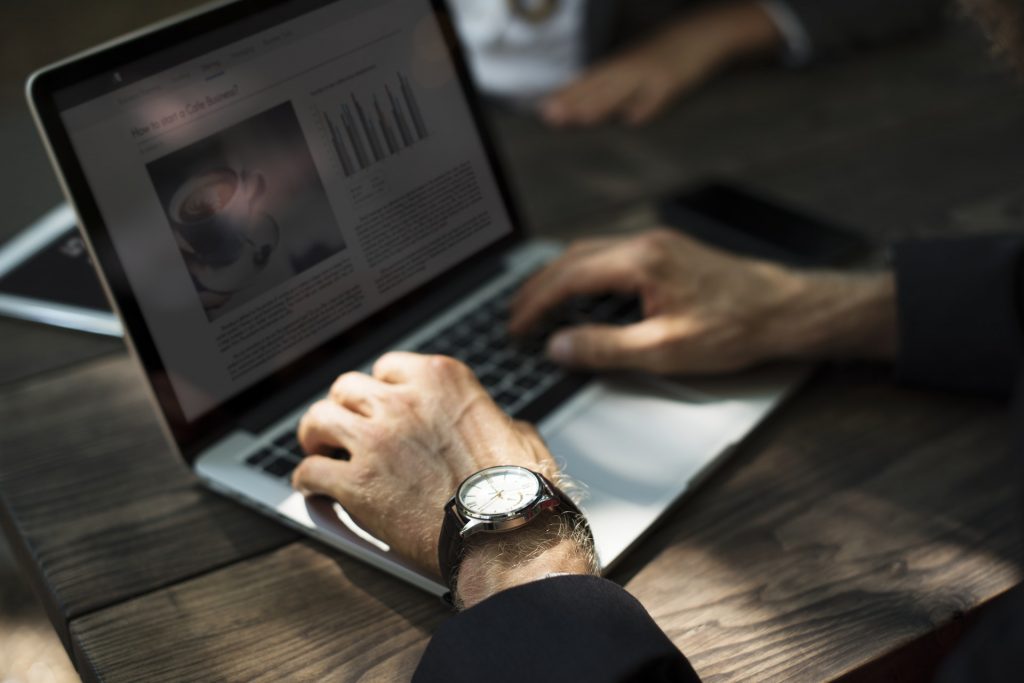 Ensure your website is getting seen by the right customers and more customers by investing in an SEO audit. Whether you run a small business, startup or larger company, every website can benefit from a comprehensive website SEO audit.
Logic Inbound provides top tier SEO auditing services. While you can download programs to automatically analyze your website for SEO, at Logic Inbound our experts will comb your website page by page. You will have a real person analyzing your entire website to find places where you can better optimize your content and structure. We go deeper than just a keyword search; because we are real people with real expertise, we look at your website the way a customer would. At the same time, we understand how Google SEO works and can use that knowledge to better position your business in search results.
We believe an SEO audit shouldn't be a burden on you or the daily operations of your business. Let us take care of SEO while you continue running your business. Contact us today to see how we can help improve your SEO through an SEO audit.
What is SEO: Definition and Meaning of Search Engine Optimization?
SEO stands for search engine optimization. It simply refers to the way various websites end up high up in Google search results. SEO is specifically concerned with natural or organic searches, meaning search results that are not paid ads. Many people skip over ads. Normal people running normal Google searches don't want ads; they just want to see the content they searched for.
When it comes to business, SEO is a crucial component of an overall marketing strategy. That's because SEO hits so many aspects of online marketing. Someone who runs a search could land on your website from a text search, image search, video search, news article search or many other searches. That's because SEO is such a broad and far-reaching term. It can include:
Social media marketing

Email marketing

Referral marketing

Content marketing

Local search engine optimization
How can SEO affect so many areas of marketing and websites? Part of the reason is developments in technology which have allowed Google searches to become more in-depth. These days, you are searching an entire website when you run a search, including metadata on images, tags on articles and the names of links. Underlying all this are computer algorithms that determine how search engines work and which results they show. Understanding these algorithms is critical for building strong SEO.
That is where we can help. We know how Google works and why it positions some search results higher than others. We've also done extensive keyword and backlinking research to understand how those elements can impact our clients' overall search ranking and SEO. WHen you work with us, you're working with experienced experts who can take all the burden out of optimizing your business website for SEO.
Free SEO Tools for Small Businesses and Startups
There are many free tools you can use to get started working on your SEO or to manage an ongoing SEO strategy for your small business or startup. We recommend only using these after you have a solid SEO foundation, such as after an SEO audit. We'll break down some of our favorite tools here:
A Guide to Google SEO
Google is far and away the most important platform to have an SEO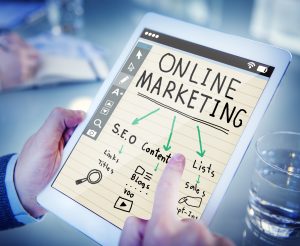 strategy for. It is the number one way people search online, gathering somewhere around 70% of searches.
Google has actually provided its own guide for SEO. Google's guide covers topics like:
How Google finds your content and website

How to manage where you rank in Google search results

How to organize your site content and images

How to make your website mobile friendly

How to promote your website

How to analyze your site's performance

How to analyze user behavior on your website
There are some well-established best practices for improving your search ranking in Google. It requires building a well-structured and fully optimized website that includes links and authoritative content. The highest ranking websites are extremely robust and have a lot of strong content built in to them.
We have helped many companies optimize for Google, including ourselves. We understand the way Google ranks various website and can help businesses of any size improve how they rank in Google searches in order to get more traffic and customers online.
SEO Checker
If you already have some SEO best practices in place on your website, you may simply be looking to check on those strategies and see if they are working. There are SEO checker tools available online to assist with this. Here are a few examples of those:
All of these tools can be helpful to get your started or help you maintain and ongoing SEO strategy after you've already established a strong foundation with your website.
SEO Marketing Tactics
SEO is a marketing tactic in and of itself, but there are further subtleties to SEO as a marketing tactic.
One of our methods is to position our clients as experts on their products and services. It isn't enough to just sell a product anymore – people want to be fans of your brand overall. If you sell health products, for example, they don't just want to buy vitamins and supplements from a cold, faceless store. They also want to see how passionate you are about health and wellness.
In such a case, our strategy for SEO marketing would include creating deep, meaningful content about health and wellness. This appeals to your customers on a more intimate level, converting them into fans of you and your brand.
It also helps with SEO. Google prizes strong, authoritative content. Our team sets out to create such content for our clients in order to position them better in terms of SEO and authority. We take a holistic view that is about more than just dumping keywords on a page: it's about creating content your fans will truly connect with and value.
Local SEO Strategies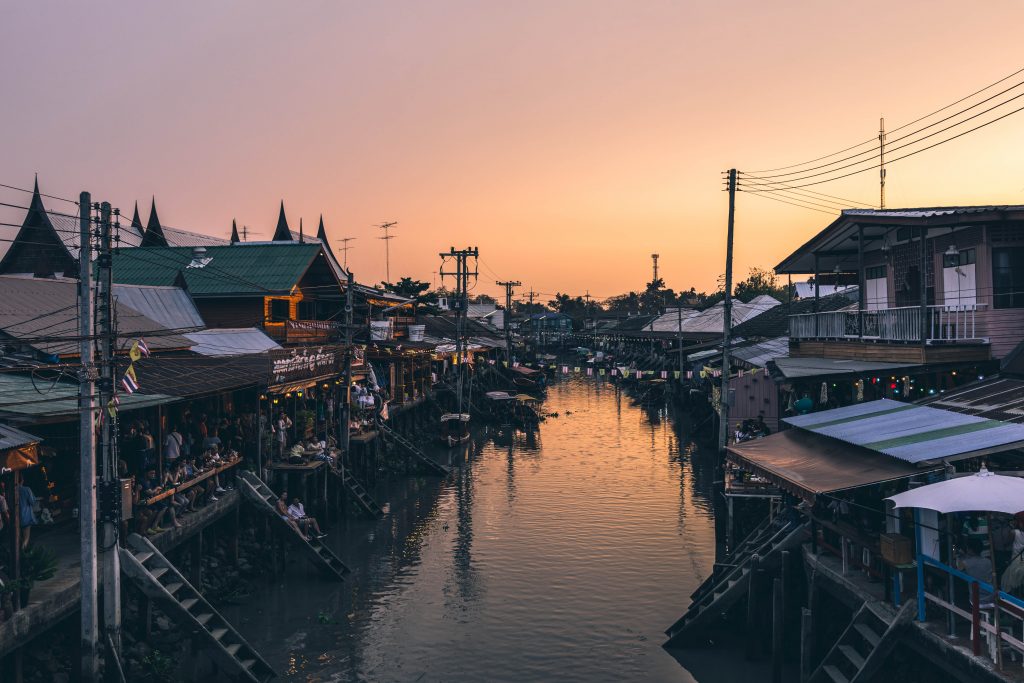 As much as the internet is a worldwide phenomenon, SEO is still a local concern. You may be surprised to learn that many people who run a Google search are hoping to find a business within 5 miles of their home. While this is not always feasible, it shows how much people still value local businesses and establishments when they are shopping online. Being able to go to a brick and mortar store that is located in your town or city is a big bonus for customers.
Whether you are located in a city or not, you can still make local SEO work for you Wherever your business is located, you can appeal to that location, or offer services based on locations. At Logic Inbound, we understand how to make SEO for any company local.
When thinking about your SEO strategy, you want to do more than just rank for broad, general Google searches. You also should research what kind of local searches people are running. In the example of the health and wellness business mentioned above, see what kind of local keywords people are using on this topic. They are likely searching for "Seattle health and wellness," "New York health and wellness," "Houston health and wellness," etc. Even if you are not located in those cities, if you can speak to those local concerns and keywords through strong content, you can still capture those audiences and bring them to your website. Companies that are nationwide but can speak to local concerns will draw in more website traffic and ultimately more business from across the internet. And if you have a physical location that is relevant to your business, then you can certainly leverage that. If you are located in or near a major city, you can speak to the needs of that region and even use your business address as a bit of information that is helpful to your SEO.
Our SEO Services as an SEO Company
We take a holistic approach to SEO. We want to capture as much traffic as possible for our clients. That's why we start at the top of the search "funnel," so to speak.
When people run searches, they start broad before narrowing down their focus to the specific thing or business they want. Many SEO companies will aim for the most narrowed topics and keywords, but we aim for the broadest. We believe that if you can bring in the most possible traffic you will have the most possible success. The key is not just ranking highly in Google searches, but doing so with meaningful content that will keep people on your website and convince them to browse around.
Our process includes:
Learning about your business, customers and competition

Analyzes opportunities you have for growth

Researching keywords that will work for your specific needs

Optimizing your website for relevance

Building authority by creating outstanding content with rich backlinks

Reporting back to you to prove our methods and success
All of this results in a well-rounded strategy that can adapt to the specific needs of your business, no matter how large or small, no matter how hands on you want to get and no matter which industry you're in. We have worked with everyone from mold inspectors to outdoor enthusiasts, and everything in between. Contact us now to see how you can optimize your SEO marketing strategy.