Our Approach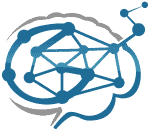 Search Engine Optimization is much simpler than most SEO agencies make it out to be. Google hasn't changed that much since it first launched in 1998. I know that might make you gasp that we would suggest such a thing. You are probably used to your SEO provider saying that Google is always changing, but it's just not true. When an SEO specialist tells you that it means that they don't have a good understanding of what Google looks for in the first place. The bulk of the Google search algorithm comes down to just 2 factors; relevance and authority.
Fill our discovery form below to receive a detailed SEO analysis of your website and learn exactly how relevance and authority work in relation to search.
SEO Process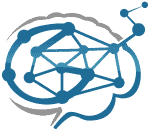 Search Engine Optimization is a process that takes persistence and constant tracking. We have a track record of implementing this process on websites in all kinds of niches and industries with great success. Fill our discovery form below to learn more.
Our first step is to learn about your company. In this phase our goal is to discover who your ideal client is and what you want to sell more of. This information will lead our research later.
Technical problems such as malware, Google penalties, and site load speed could prevent the SEO project from being successful. It's important that we uncover and address these issues early in the project.
Our research identifies how your ideal client searches for your product or service (keyword research), and what is Google already favoring in your niche market (competitive analysis).
Website optimization is the process of ensuring that search engines can access all the pages we intend to rank and can clearly and easily identify what each page intends to rank for.
Driving authority to a site from other credible websites on the internet increases TRUST, TRAFFIC, and THEMING for the website. We use dozens of link building strategies to get results.
Good search engine optimization will produce rapid and trackable results. Our weekly and monthly reporting will clearly show progress in your project within a short period of time.
Consistent + Measurable
CASE STUDY – FINGERPRINT MARKETING
I've tried probably about 7 different SEO companies that we've worked with. Some of them were better than others, but nothing like we have now
PIA LARSON – OWNER, FINGERPRINT MARKETING