The same old tactics for generating leads don't always work in today's global marketplace. Today's customers have the world at their fingertips, so using tired strategies doesn't impress them and may even drive them away. If you've noticed a downturn in the number of new leads, it's probably time to mix things up and revamp your lead-seeking strategies.
Out of the marketing challenges small businesses face, around 63 percent say lead generation is their top concern. You'll find advice that says to add more content and advice that says content isn't the way to go. Do a simple search and you'll come up with thousands of articles on lead generation ideas. 
However, some tactics work better than others — especially in 2019's highly mobile and integrated marketplace. We've taken a look at some of the current lead generation processes, thrown out the ones that aren't working well for most businesses, and come up with a few clear approaches for you to try today.
Here are the reasons why your lead generation process isn't working and how to fix it.
Reason 1 – You've Ignored Mobile Too Long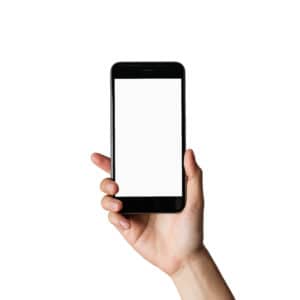 Of the people accessing your site from their smartphones, about 61 percent are more likely to contact you if your site is mobile-friendly. Since the number of smartphone owners using their phones to access the internet keeps growing, it's vital that you implement lead generation strategies to reach your mobile browsers.
Here's how to generate more leads via mobile:
Make sure contact forms are easy for people to fill in and submit on mobile devices.

Create larger buttons so users can click easily with a finger.

Test for mobile appearance, since what looks good on a larger screen can become too small on a phone screen.
If your site isn't already mobile-ready, you may be missing out on leads. Take steps to ensure responsiveness today.
Reason 2 – You Fail to Add Current Reviews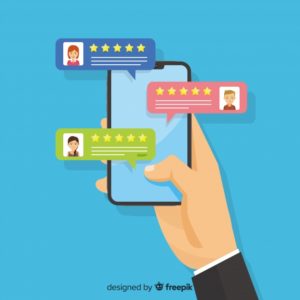 If your reviews on your website are outdated, it's time to reach out to your top customers and ask them for some input. You should never tell them what to say, but you can ask if they'd consider leaving some thoughts on your website for other people interested in doing business with you. To capture more leads by showing them you're trustworthy, try these tactics:
Add an automated review process where anyone who orders from you can post a review.

Actively seek out reviews by emailing current customers and long-time fans.

Include a few testimonials to show you have ongoing fans.
Lead generation is about so much more than simply driving a customer to your page or reaching out with a call. You must convince those who don't know you that you're worthy of their dollars.
Reason 3 – The Experience Isn't Personalized
Shoppers today want a more personalized experience with the brands they do business with. Around 75 percent of the top stores in the U.S. use proximity-based marketing. Asking your leads to download an app allows you to track their buying habits and reach out to them when they're in your area. You can even use the same techniques with leads by offering a discount if they download your app:
Create an app that offers push notifications and alerts about specials and sales.

Track the buying habits of your customers so you can reach them better and also know what your target audience is most interested in.

Personalize outreach and communications by showing options similar to ones the person looked at in the past.
You will need to invest a bit in your close-range marketing efforts, but the results increase your sales and help turn leads into customers.
Reason 4 – You Ignore Events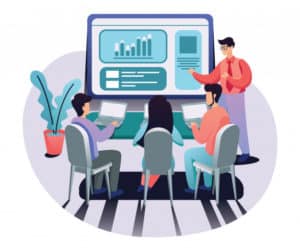 If you want new leads for your business, you have to get out there and meet people. Online marketing has a time and a place and can result in new customers, but one thing that never goes out of style is reaching people face-to-face and telling them about your product or service.
Go to the local fair and set up a booth, attend a convention related to your industry, and go to networking opportunities in your area. And remember:
For outdoor events,

focus on building brand awareness with bold displays

and community-based games or prizes.

Send only highly trained people to man your booth so consumer questions are quickly answered.

Plan your own event and invite some of the top media people and big potential buyers in your area.
Events take some planning and time, so seek out only those you feel will bring the most benefit to your business.
Reason 5: You Don't Optimize Conversion Rates
You can drive a ton of traffic to your website, but if your site doesn't effectively convert visitors into leads, you're failing to follow through. There are a number of things you can do to improve conversion rates on your site:
Limit the

number of options in your navigation bar

. Point the focus to the purpose of the page.

Spend time perfecting your calls to action (CTAs). Test them over and over until they covert well.

Make sure your site is mobile-responsive so you don't miss out on potential smartphone traffic.
Invest in the small things that make your site more conducive to gathering leads and you'll see an improvement in your numbers. Even a one percent increase has a big impact.
Nurture Every Lead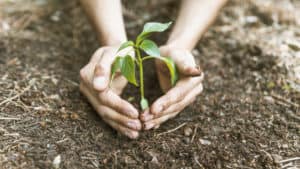 When you do find a person who's interested in what you have to offer, invest time in nurturing that lead. Reach out to them via email or text message and let them know you are available if they have any questions. Send them notifications of specials or offer them a free trial of a product or service. Any little thing you can do to make the customer more comfortable adds to the possibility that a browser turns into a loyal fan of your brand.
About the author: Lexie is a web designer and UX strategist. She loves taking her goldendoodle on hikes and checking out local flea markets. Visit her blog, Design Roast, and follow her on Twitter @lexieludesigner.