Squarespace SEO Guide
Is your e-commerce store hosted by Squarespace? Do you have a blog registered under a domain name that is supported by Squarespace? Maybe your use of Squarespace pertains to something entirely different. No matter what service Squarespace provides you, it is important that your Squarespace site is enhanced for SEO. As the technological world advances, more people are turning to SEO as an online marketing strategy.
SEO has developed popularity over recent years. Its importance has gained recognition among people of all trades, not just those who deal with technology or hold jobs in computational fields. SEO is more common among the general population now than ever. A term that was once trade-specific now relates to people of all occupations. This is due to the growing number of people online. More people purchase items through the internet rather than visiting brick and mortar stores. As a result, businesses are turning to e-commerce as a platform for selling their products.
In order for your targeted audience to find you via Google searches, your website must be formatted for SEO. Logic Inbound excels in SEO and growth marketing. We want to increase your traffic, enhance your site with SEO factors, and take advantage of all opportunities online. To work with Logic Inbound, contact the company here.  
If you're just starting out with your brand new Squarespace website,  you might not be  ready to hire an agency to optimize your Google rankings. To learn how to do SEO on your own, you should read our guide to Affordable SEO.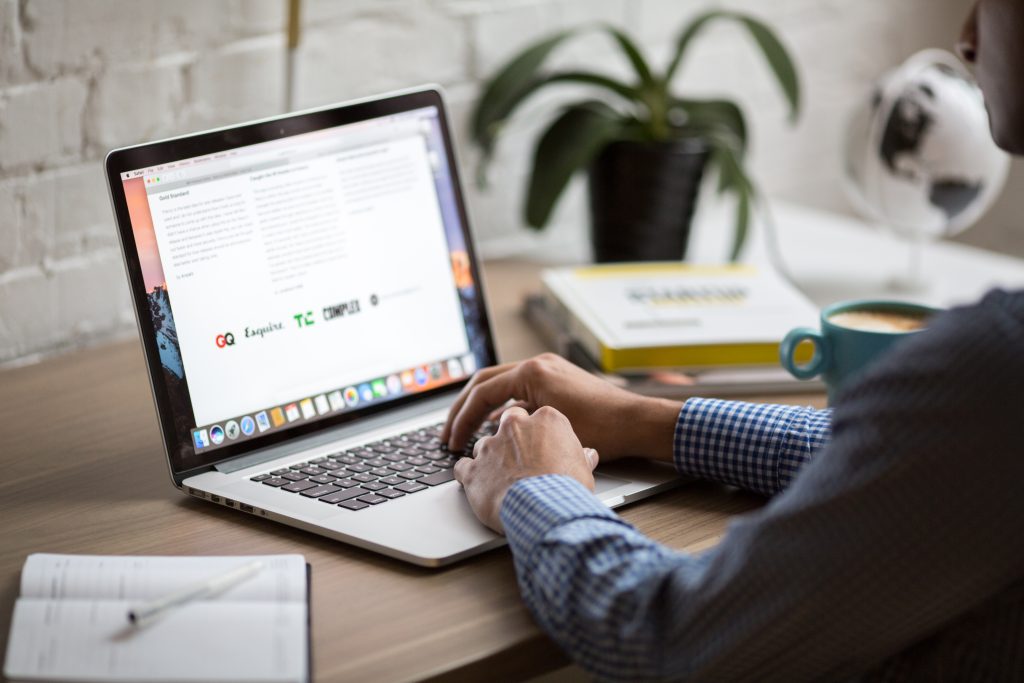 What is Search Engine Optimization?
SEO stands for search engine optimization. It is quite literally the optimization of your website so that it ranks on search engine results pages (SERPs). SEO involves keywords, headers, tags, and descriptions, all of which are very important components for ranking with search engines. Keywords are the particular phrases and queries users type into search engines. When your content contains the same keywords that are entered into Google, the search engine matches those keywords to your website. This is an occurrence coined by the term relevance, which heightens your website's overall authority. SEO is essential to any business with an online presence. There are numerous ways to improve your visibility on the internet. Let Logic Inbound drive search traffic your way with our six-step process.
Logic Inbound has crafted its own unique method of enhancing SEO. Starting with discovery, we acquaint ourselves with your business model. We inquire about your goals, learn how to profitably achieve them through growth analysis, and then act on our findings. Once we understand your company, we extensively research the keywords, catchphrases, and competition in your field. We optimize for relevance and build on the authority of your site. We monitor the statistics and analyze the traffic directed to your website over time, adjusting focus if necessary.
Logic Inbound views SEO metaphorically as a funnel with respect to keywords. A funnel is widest at the top and thinnest at the very bottom. Think of keywords and search queries as grains of sand falling through the funnel. They start at the top of the funnel. There is far more surface area at the top of the funnel, meaning a broader range of keywords are accessible at the top. This is the point Logic Inbound aims for: we want to capture your audience's attention by targeting the vaguest keywords, as well as the more specific. That way, we can be sure to draw people in no matter how much they know about your product. People who are still familiarizing themselves with a concept will search for general terms, whereas anyone who is already knowledgeable about the topic will input a more explicit search query.
For example, suppose you run a Squarespace site that sells perfume. Your audience is widespread. It includes fragrance aficionados who know all there is to know about perfume, but you are also going to draw in newcomers who know a minimal amount. Your website should contain keywords that apply to both ends of the spectrum. Ambiguous searches, like "floral scented perfume," can be matched with the keywords floral and perfume. Narrow and defined searches, like "handmade smoky vetiver and cognac fragrance," can be targeted for as well, though it is more difficult. Keeping keywords less competitive and including the keywords that are most common is the ideal scenario. Logic Inbound can make that happen for your Squarespace site. When your blog is enhanced in terms of SEO and keywords, your business will prosper, along with your sales.
Squarespace is a viable site for recognition from search engines, which automatically increases your chances of ranking on SERPs. It is very rare for Google users to scroll beyond the first few options on a results page, let alone click through to the next page. The websites that appear at the top of SERPs receive the most traffic. Your site must be recognized as both relevant and authoritative if it is to appear on the first page of Google. That said, there is an implicit level of credibility applied to your website if you are on the first page. This is Logic Inbound's main goal. We want your site to rank as high up on the SERPs as possible. More traffic for you leads to more website views and ultimately more customers. Contact Logic Inbound today to start optimizing your Squarespace site.
What is Squarespace?
Squarespace is everything in one place. Squarespace accommodates all the needs a business requires to excel and succeed financially. As a multifaceted software, Squarespace has many capabilities. The platform is a hosting service that also acts as a blog and an e-commerce store. Squarespace is a registrar for individual domain names. Users can customize their Squarespace sites according to preference. The current version of Squarespace offers over 20 templates with multiple variations. Users can register their own unique domain with Squarespace but websites will still be hosted by Squarespace.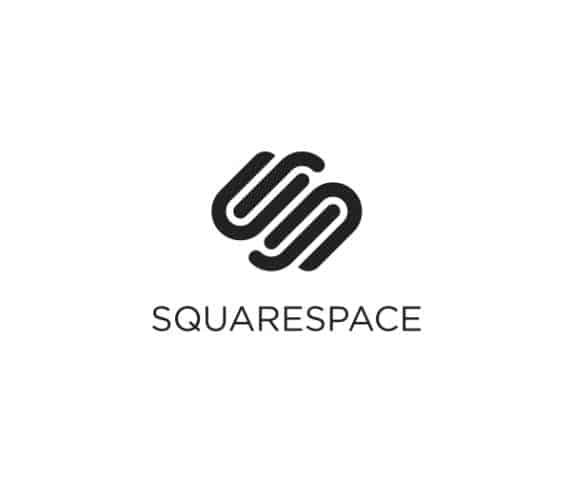 How to Optimize Squarespace for Search Engine Recognition
There are arguably over a hundred different targets to aim for when optimizing a website. Logic Inbound simplifies the process by viewing SEO as case-by-case. Even though your store is run via Squarespace, we will still address your business as an individual project. Not all Squarespace e-commerce companies have the same visions or layouts. We combine our knowledge of the software with your personal business model to implement the appropriate SEO strategies. Below are a few different factors we account for when looking to motivate Google to rank a webpage high on its results pages.
SEO and Google
While SEO does apply to all search engines, we focus on the most used search engine, that being Google. Logic Inbound strategically implements SEO tactics so that Google is compatible with your website. As a helping hand to its multi-national audience, Google compiled an SEO guide of its own. In the manual, Google mentions how you can tailor the SEO factors in a way that increases your website's relevance, authority, and visibility. It is highly suggested that you submit your URL to Google any time you create a new page on Squarespace. It is especially vital to submit your Squarespace home page so that Google is notified of its existence. Google explicitly crawls web pages and makes note of them, but this process is time-consuming. In order for Google to find your website outside of happenstance, you should definitely consider submitting your URL to Google here. When someone enters a search query, Google wants to display the most relevant and authoritative parts of your website. Read on to see how Logic Inbound lets Google know that your content is what it needs.
The Importance of Keyword Research
SEO marketing with a Squarespace site is incredibly feasible, thanks to the usability of the website as a whole. In fact, it is actually very similar to SEO marketing on other websites. It has a user-friendly interface. One of the most preliminary steps in an SEO campaign is keyword research. We combine the software's ease of use with our own extensive keyword research skills to create the best growth marketing strategies for your website. Keywords can be tricky because there is a chance that the way you think about your services may not match the thought descriptors your client base uses. People think about everything differently. If you have optimized your Squarespace content with as many keywords as you could muster, there is a chance that you have omitted certain keywords that you just did not think to include. Logic Inbound goes above and beyond in terms of keyword research by searching for variants of popular keywords. We rack Google's knowledge base for all possible forms of a keyword. We understand there is a vast array of search query possibilities and we aim to target them all. That way, your Squarespace site is able to pull in people who are looking for the same thing, just under the guise of different search queries.
Squarespace Relevance
It is important that your website speak the same language as Google. Relevance focuses on content. It is like a game of finding pairs. Google is given a search query, and in milliseconds, the search engine scans all its options. Not only does Logic Inbound want to help your Squarespace website be a candidate for search queries, but we also want to get your website ranking on the first page of results. In order to do that, we aim for relevance. The relevance of a website refers to how well it matches search queries. Keyword research is such a priority because embedding the keywords that people search for most into your content is how we secure relevance for your site.
Squarespace Authority
The Authority refers to credibility of a website. Websites, like your Squarespace pages, are assessed by Google in terms of validity and reliability. Authority focuses on page links and backlinks, including the credibility behind them. If you have pre-existing bona fide sources connected to your site, the authority of your website increases. In a sense, authority is one step beyond relevance. You can put as many pivotal keywords into your text as possible, but is your information correct? That is the question that authority checks seek to answer. While there are numerous factors associated with relevance and authority, it is easiest to think of them as two halves of a whole. Relevance and authority are the pieces of a puzzle. As long as you have optimized your Squarespace site for both, your site will rank on Google's results pages.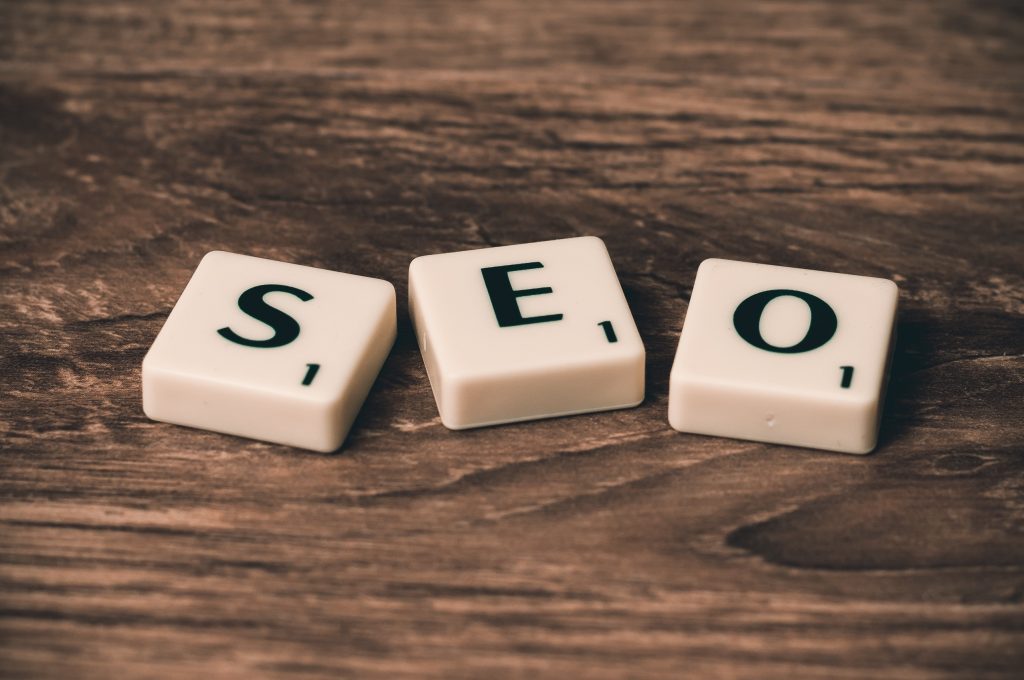 Squarespace SEO Tips and Tricks
Squarespace has released its own guide for enhancing SEO and improving your ranking on search engines. Found on the Squarespace support page, the informational post lays out categories and suggests certain elements to focus on when optimizing your blog. Squarespace includes a disclaimer informing its users that website-specific SEO advice is not directly available from Squarespace, due to the complexity and nature of SEO.
That is where Logic Inbound, an expert team of growth marketers and SEO specialists, comes into play. Squarespace is not difficult to maneuver or understand, but SEO is a dense topic and it takes quite a lot of energy to implement properly. As a small business owner or a team member of a start-up, your time may be allocated to all the other aspects of entrepreneurship. We would be honored to tackle SEO and marketing for your business. From ranking on Google and appearing in more searches, to building your brand and expanding its presence – both online and offline – Logic Inbound is all about bettering your business overall.
Questions about Squarespace
If you need assistance immediately regarding your Squarespace account, your inquiries should be directed towards Squarespace live chat, available during weekdays. Squarespace highly values its customers and takes great measures to ensure user satisfaction. You may also reach Squarespace via email at any time. For all questions pertaining to SEO and marketing strategy, please contact Logic Inbound. We help companies identify and execute on growth opportunities. Our clients include businesses based out of Squarespace so you can trust that we understand the platform. Our strengths lie in Squarespace SEO. We align ourselves with your brand, understand it fully, and then optimize your content and SEO to reach your designated target audience. Your website's visibility among search engines is heightened by our SEO strategies and marketing techniques. Let us help your Squarespace business flourish. Contact Logic Inbound today.