How We Helped a Junk Removal Company Increase Their Customer Base Through SEO Optimization: Increased Organic Traffic by 1,140% and Increased Phone Calls by 1,135%
SUMMARY
99 Junk Removal is a Washington-based junk hauling company that has been servicing the Seattle area for over 30 years. They stand out from their competition by being transparent with their prices, efficient and thorough in their removal services, and by removing waste that other companies won't such as appliances and electronics. 
With 115 5-star Google reviews under their belt, it was clear that they were doing plenty of things right but they weren't getting the number of clients that they were hoping for. 
The main issue was that they weren't getting enough organic traffic or new users to their website. There is significant competition in the junk removal business in the Seattle area, so we had to do something that would help them stand out from the competition. 
By the end of our SEO campaign, we had increased the organic traffic of 99 Junk Removal by 1,140% from 267 in December 2018 to 3,044 in July 2020. They additionally saw an 833% increase in their number of new users from 368 to 3,251 per month. 
The most significant issue that 99 Junk Removal faced was a lack of a presence on Google. Although they had maintained a website for years, it was not SEO optimized, severely lacked high-quality content, and did not have an easy method for potential clients to reach out about services or to leave reviews and testimonials. 
The primary task that Logic Inbound was tasked with then was to enhance 99 Junk Removal's Google presence by implementing an SEO campaign. We were concerned by the lack of new users and unique sessions that the website was seeing monthly as well as the lack of organic traffic that the website was attracting. 
Logic Inbound decided to begin this process by diving deep into keyword research, competitor analysis, curating high-quality and authoritative backlinks, and creating relevant and useful content that would skyrocket their Google rankings. 
Logic Inbound kicked off the 99 Junk Removal SEO campaign with the following:
Performed technical audit to determine technical issues that hindered site growth
Performed keyword research to determine the strength of existing keywords
Utilized analytics to track phone calls and contact form submissions
Performed onsite SEO audit to identify targets for optimization
Performed Ahrefs research for Competitor Analysis
Business Model & Website Review
Campaign setup and launch
There was no doubt that 99 Junk Removal had the experience and manpower to handle a much larger customer base, so Logic Inbound worked to help them expand their clientele. To kick off their SEO campaign, we performed a full on-site audit to locate any technical issues with search-related coding, website structure, and site loading speed and responsiveness that were hindering growth. 
Once these technical issues were fixed, we embedded existing Yelp and Google reviews onto the website to showcase and emphasize their exceptional customer service and numerous 5-star reviews. We also linked these sites directly to their website so that new customers could more easily leave reviews in the future. 
Additionally, we installed an analytics tracker to track phone calls and contact form submissions as well as the channels that they arrived from. 
After these essential improvements were completed, we turned our attention to creating stellar content. By utilizing keyword optimization, including local keywords and eliminating existing weaker keywords, we rapidly increased the quality and quantity of useful content on their website. 
Throughout our content creation process, we were also sure to incorporate several high-quality, authoritative backlinks that further bolstered 99 Junk Removal's rise to Google's front page. 
By performing keyword research and competitor analysis, Logic Inbound was able to create targeted, useful, SEO-optimized content that helped improve 99 Junk Removal's Google rankings. 
In turn, in less than a year we were able to drastically increase their organic traffic by 1,140% from 267 in December 2018 to 3,044 per month by July 2020. Their direct traffic similarly improved by 366% from 83 per month to 304 per month in the same timeframe. 
The number of unique sessions on their website skyrocketed by 946% during the same time period from 393 per month to 3,718 per month. Finally, the amount of calls and contact form submissions they received rose by 1,135% from a mere 17 calls in December 2018 to 193 in July 2020.
Increase in Organic Traffic to Website After SEO Optimization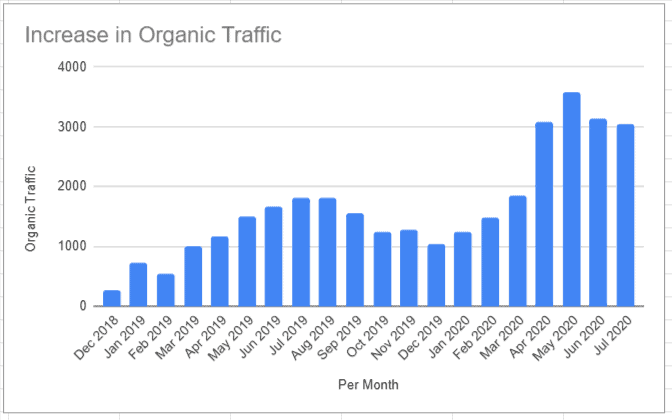 Increase in Direct Traffic to Website After SEO Optimization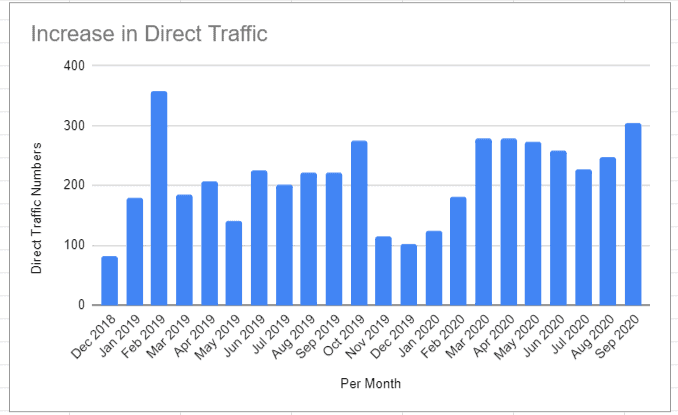 Increase in Phone Calls to Company After SEO Optimization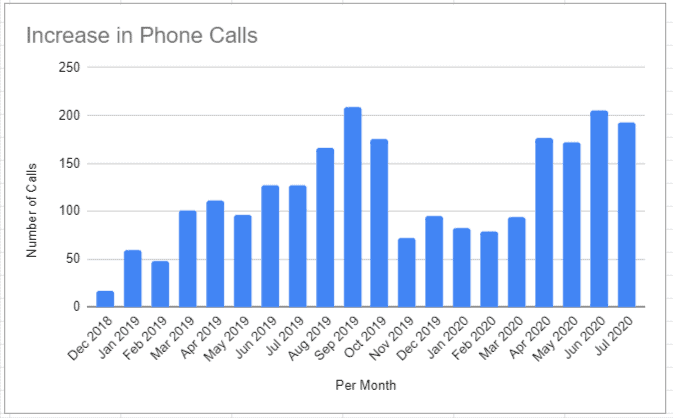 Increase in Number of Sessions After SEO Optimization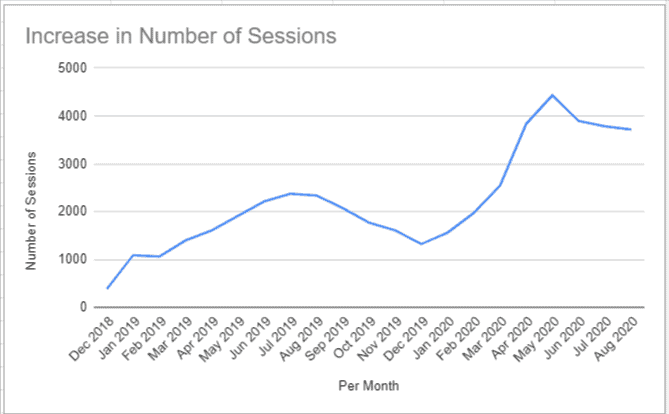 Increase in New Users to Website