In today's day and age, it seems that quite literally everything has an established platform on the internet. Healthcare is not omitted from this extensive list of content accessible online. Healthcare marketing is the targeted advertisement of public health services, providers, and information. From increasing your client base to improving your reputation and revenue, digital marketing has a lot of benefits to offer your healthcare business.
What is Healthcare Marketing?
Healthcare marketing, also referred to as social marketing, and sometimes integrated marketing communication, has one main goal: the improvement of public health. The messages of healthcare marketing are directed at the public because healthcare is a basic necessity all people require. Healthcare marketing is geared towards everyone.
Healthcare marketing is a promotional strategy that more and more health providers are seriously incorporating into their practices. The focus of healthcare marketing strategies is the wellbeing of people, first and foremost. Scientific facts and research-based claims, combined with content optimization and growth marketing strategies, are the basis of healthcare marketing. The idea is that a combination of SEO and clientele retention will boost your standing as a healthcare provider.
From an online standpoint, Logic Inbound enhances your website so that it ranks high on SERPs (search engine results pages). A high ranking on search results pages increases your website's visibility and credibility, which ultimately drives more traffic to your website. More web page views means there are more people looking at your website, which translates into a higher potential for more business.
Healthcare marketing addresses aspects of public health that fall between the cracks, too. With such a wealth of information available via the internet, people are able to scour articles and research papers galore in search of answers to their questions. They no longer have to rely solely on medical professionals. The internet has permitted people to explore causes for their symptoms and find home remedies for ailments.
The healthcare sector does not have the greatest reputation. Just about everyone has a horror story about a visit to the doctor's office or a poor experience while being treated in the ER. Those two factors combined prove that healthcare marketing is more important than ever. Your
Digital marketers who address the healthcare industry take a lot of factors into consideration. Expenses, quality of care, doctor-to-patient ratios, and accepted insurance are factors that people think about before joining a clinic.
A lot of concerns that the public has about healthcare services relate to money. Expenses add up very rapidly. Check-in appointments, procedures, and follow-ups are only a few examples of costly medical expenditures.
As a healthcare provider, it is important that your business addresses these hesitations and creates an atmosphere that does not cause more stress for your patients. Healthcare marketing strategies go a long way in easing the strain many people face when handling their healthcare needs.
Take the time to read the case study we compiled regarding one of our healthcare clients. It provides insight into our process and displays impressive results that would not have happened as rapidly without the help of search. See for yourself what it is that we do and then reach out to us today! We'd love to get started on a healthcare marketing strategy for your business.
The Concept of Healthcare Marketing
When you think of healthcare marketing, you might find yourself feeling bewildered or perplexed by the idea in general. Marketing, in any field, is a way to appeal to your target audience. When you think of marketing campaigns, they typically tend to focus on companies in need of business, like startups. The hope is that a marketing strategy will attract customers and spread word about the company.
Marketing sounds more like a tactic utilized by brand new businesses or a secondary plan of action when an established business is not flourishing or successful. Despite the logic behind that thought process, these assumptions are not entirely true. Marketing is always a good idea for any business, healthcare providers included.
Now, you may be thinking that marketing campaigns for healthcare providers sound a bit redundant. Healthcare is an absolute necessity. Part of being human is caring for the body you inhabit and ensuring all aspects of your health are at optimal levels. Why would a healthcare provider need to advertise his or her business?
It's not as though people need to be convinced to see doctors annually and schedule timely dentist appointments. Everyone needs healthcare, so why is there an entire marketing category for something that will never lose importance? Well, your questions are valid. Keep reading to uncover the reason why healthcare marketing should never be overlooked.
Healthcare marketing is really more about promoting a clinic or physician so that they stand out from the crowd. There are so many practicing doctors, dentists, nurses, and health professionals out there. The competition is high for healthcare providers.
Healthcare marketing swoops in to save the day and keeps you from missing out on securing new patients. Healthcare marketing embellishes a practice and heightens the visibility of their services to online users.
Healthcare providers are all over the place, which is great, because there are over 7 billion people on the planet and every single one of them needs healthcare. There are over one million health professionals in the United States alone.
This statistic is good news for the general public. However, it's less exciting for providers because it means they must outshine thousands of other excellent clinics and skilled professionals who offer the same services as them. Talk about pressure.
The Benefits of Healthcare Marketing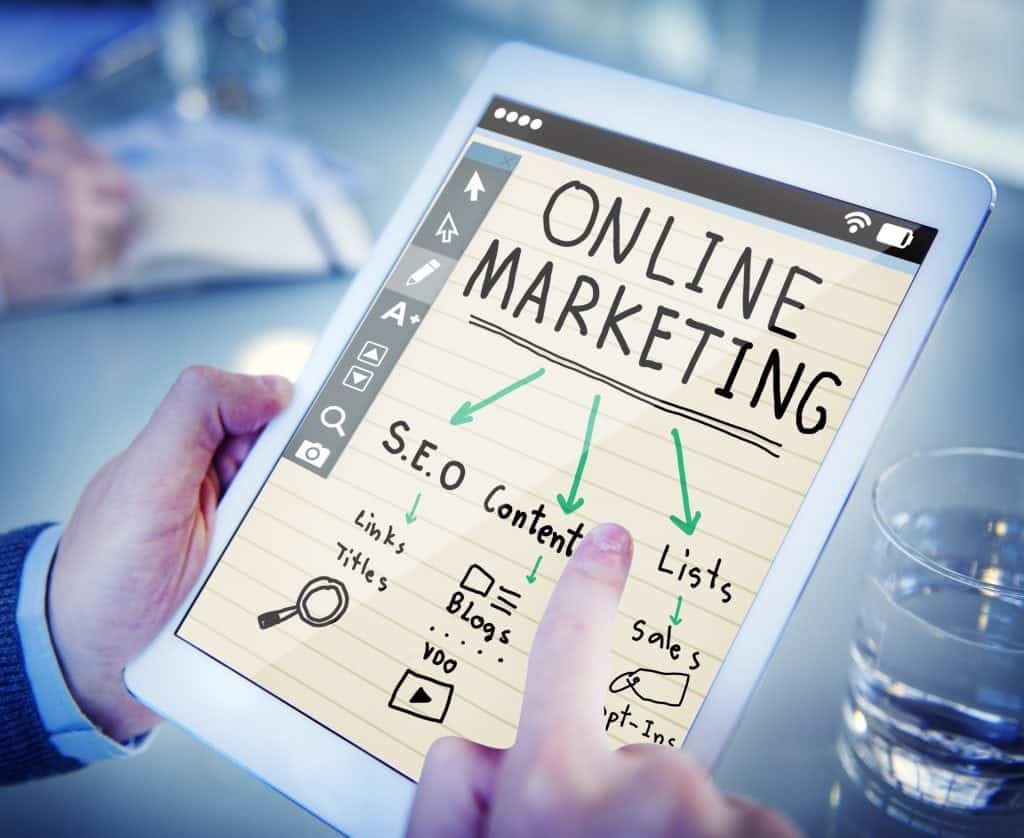 Healthcare marketing improves the communication pathway between provider and patient. By improving the care that their patients receive, health centers expedite their own growth. People return to places that make them feel listened to and treat them properly. A sense of trust forms when people are well-received.
A healthcare marketing campaign can work wonders for your clinic, hospital, or office. It surprises us how frequently we find that healthcare professionals do not feel that they need to develop their marketing skills. Understandably, people assume that clients will come to them because their services are so valuable, not to mention vital.
While this is true, there are many healthcare providers out there and competition within the industry increases by the year. If someone does not come to you for their health-related needs, they'll seek the help of someone else. We want them to flock to your business over others. Healthcare marketing allows this to happen.
Another important detail to remember is that decisions about healthcare are very personal and some people feel very vulnerable about their health. This is not a line of work that people take lightly. They are putting their wellbeing in the hands of people they do not know. Therefore you must emit an aura of comfort and build a foundation of trust with your patients.
Examples of Healthcare Marketing
Google Maps Doctor's Office Marketing
Medical SEO Marketing
Website Content Creation and Site Structure
Advertisements for Healthcare Clinics
Healthcare Content Marketing
Referrals and Reviews
Medical SEO Marketing
Medical SEO marketing is very similar to generic SEO marketing with the only exception being that we'll focus on the medical industry. With Logic Inbound, you'll receive individualized strategies that are tailored to your healthcare marketing goals and customized to comply with your brand.
Our process for medical SEO marketing includes six steps: discovery, growth analysis, keyword research, optimization of relevance, development of authority, and reports.
In the beginning, we discover as much as possible regarding your business. We learn about its foundation, brand, business model, and aspirations. We look at your healthcare business from the perspective of both prospective clients and current patients. By doing so, we uncover areas that may require more care and attention.
Other companies become concerning when their business competes with yours. We want to help your company surpass its competition to the point where other providers no longer challenge your business.
Customer retention and acquisition are the two keys to the success of a business. A company that keeps customers satisfied has configured a business model that works. Your customers are your most valuable asset. Without them, your business stagnates and eventually deteriorates.
Customer retention matters first and foremost. Acquisition is less impressive without retention. Businesses must master the art of being a service provider that people want to come back to, time and time again. Healthcare offices that foster unproblematic and favorable experiences encourage patients to become repeat clients. After you have figured out how to keep current customers, you can focus on acquiring more.
Online searches generate a large percentage of inquiries and appointments. Prospective patients use the internet to locate providers in their area and schedule their consultations. Visibility is essential. If someone searches for your practice, they'll find your website. With generic searches, the process is not as simplistic. Enhancing your SEO and ranking on Google's first page of results is an infallible way of achieving visibility.
Website Content Creation and Site Structure
We create websites with structured data, meaning we take advantage of lists, tables, videos, bullet points, keyword-dense H1s, and a liberal use of H2s. Integrating these six factors into your text copy ensures that your website is comprehensible. Google rates websites based on readability, which in turn determines a portion of your domain ranking score. By formatting your website according to this layout, we produce site structures that flow and make sense. We pay close attention to user interfaces and the ease of usability. We'll curate content for your website with keywords and your targeted audience in mind.
Our team of writers crafts precise website copy that incorporates SEO-friendly verbiage with your brand's voice. They'll compile content that explains, convinces, and welcomes users.
For example, location specificity is one of these important details to include in your content. What city is your primary healthcare office based? Do you offer services elsewhere? Are there other clinics that patients can meet with you at?
Making note of the locations you serve is ingenious. Many Google searches end with the phrase near me. You'll want to appear in searches on global and local scales. Logic Inbound can make that happen.
The more expansive your online presence is, the more broad range of an audience you'll reach. We look at search through the analogy of the buying funnel. We strive to achieve the widest array of customers for your business. By addressing people at all steps in the decision process, you can either be their first choice, the provider who catches their eye, or the one who changes their mind completely. It's never too late to try persuading people towards your business.
Healthcare Content Marketing
Logic Inbound provides numerous sources of content marketing opportunities for healthcare businesses. Content marketing establishes those invaluable professional relationships between providers and patients.
The objective behind content marketing in the healthcare field is to engage with patients. Logic Inbound can help you build communication and distribute valuable content to your audience in a consistent manner. We are skilled in a variety of content marketing strategies, including but not limited to…
Email Copy
Infographics
Whitepapers
Newsletter
Case Studies
Website Copy
Press Releases
Customer Retention
Blog Content Creation
Referrals and Reviews
Referrals are a form of marketing that can positively impact the integrity of your work. As long as you uphold honesty in your practice, your patients will continue to be pleased with the experiences and interactions they share with you. People promote what they love. It's human nature. Treat your clients well and they'll boast about you like there is no tomorrow.
Word-of-mouth referrals are as important as ever. Alongside verbal communication are websites like Yelp and Google that allow people to rate businesses they have visited. Reviews are on the rise as trustworthy sources of information for businesses and service provides, especially when it comes to the healthcare industry.
A poor rating is a strong deterrent for new customers. These platforms have a lot of leverage on the businesses people choose to support. When you read about a negative experience that someone has shared online, it's hard to shake that initial reaction of I never want this to happen to me.
If there is any speculation that a business will leave a patient feeling uncomfortable, people tend to avoid the business altogether. The risk is never worth it when it comes to healthcare. As a result, people are more inclined to frequent businesses that have a clean slate, void of unfavorable customer interactions.
Reviews are a reflection of previous experiences. It's important to leave your clients with good impressions to report on, not only to avoid low ratings, but because your patients deserve excellent care as much as you deserve to grow as a business.
Frequently Asked Questions about Healthcare Marketing

What are the benefits of healthcare marketing?
Increases revenue
Drives search traffic to websites
Enhances visibility online
Furthers word-of-mouth referrals
Expedites expansion of business
Strengthens an existing brand or develops a strong brand
Capitalizes on growth opportunities
Uses popular social media platforms to promote the business
Spreads the word about the presence of a clinic
Attracts prospective patients
Helps a provider stand out among competition
Requires less funding than traditional marketing
Is healthcare marketing costly?
No, healthcare marketing is budget friendly, especially when curated as inbound marketing. At Logic Inbound, we go the route of a subcategory of marketing, called inbound marketing. Compared to traditional marketing, inbound marketing is web-based, low in cost, less intrusive, and passive. The passivity of inbound marketing is a favored feature for busy professionals. Even better, inbound marketing has the potential to go viral. Healthcare marketing is not a one-time optimization tool but it does not take constant updates and reassessment once it is in place.
Healthcare marketing expedites growth, but can it also hinder a reputation?
Some healthcare providers may turn away from marketing out of fear that it makes them seem desperate. Reputations are important, especially in the world of business. We want to assure you that healthcare marketing does not exude pleas for new patient inquiries or portray the message that your business is struggling. Healthcare marketing does not negatively influence your reputation when it is carried out professionally and carefully. Healthcare marketing brings exposure to your services. We'll never create a marketing campaign that portrays your business as anything but remarkable. We keep your image and branding in mind every step of the way. If you're a healthcare provider worried about ethics or seeking a professional marketing approach, reach out to us today.
Can I manage my own healthcare marketing campaign?
You can. Theoretically, you could attempt to allocate time to develop SEO, curate copy for your web pages, and plan strategies for your campaign. These endeavors are more time-consuming than they may sound due to the gravity of the work. Spreading the workload out across multiple people skilled in marketing is your best bet. We recommend that you hire a marketing agency to handle the marketing side of your business. Logic Inbound is a team of SEO experts, growth marketers, and top-tier developers. We can generate inbound customers like your healthcare business has never seen.
Are you a healthcare provider looking to expand your client base? Logic Inbound has worked extensively on SEO campaigns for healthcare professionals. Read our healthcare case study for a glance at our SEO process and the results it brings. Curious as to how we can help you grow? Fill out our discovery form today for your free inquiry analysis.