Disclaimer: Doctor names in this article have been anonymized for reasons regarding confidentiality.
GAINSWave is a groundbreaking innovation for male sexual health. Logic Inbound has worked with a GAINSWave provider and saw their appointments skyrocket with online marketing.
Curious about this niche, we decided to reach out to other GAINSWave providers to get their opinions on this innovative treatment and whether they employ marketing as part of their growth strategy.
About the Interviews
We interviewed 6 doctors who deal in GAINSWave therapy and have years of experience in the industry. Our main goal with the interviews was to get an insider's look into GAINSWave therapy, and what its providers have to say about it.
We also wanted to learn how GAINSWave providers market their services, to which we got a variety of different responses.
Without further ado, let's jump into the interviews..
Insights Into GAINSWave Therapy
In this section, we'll be taking a look at the responses we got from various GAINSWave providers about the therapy itself.
Provider's Motivation to Work in Sexual Health
Statistics show that a majority of doctors choose healthcare as a profession because of "the prospect of performing socially and interesting work". And our interview with GAINSWave doctors show this.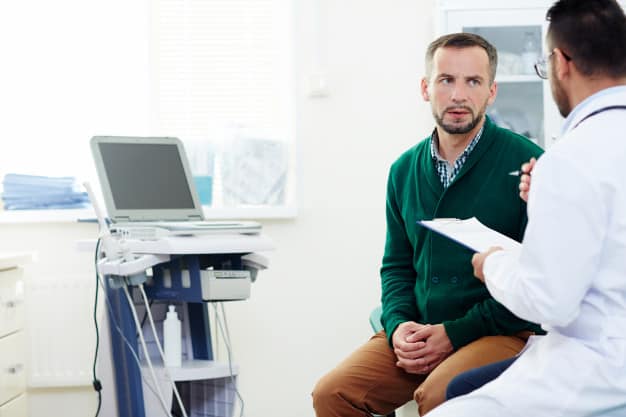 Most GAINSWave providers choose to work in sexual health because of a genuine motivation to help men. One of the doctors we interviewed told of an instance of a man who was suicidal because he couldn't get his penis to work for 5 years.
According to Dr. Derrick Whitman, "2% of our time in our relationship is spent on intimacy, but 98% of our satisfaction comes from that 2%".
Dr. Whitman says that men with ED issues will pull back from the partner, and if 'solutions' like Cialis or Viagra don't work, problems in relationships ensue.
Dr. Whitman also admitted that most men with ED say, "If my penis worked, I would forego a new car".
Dr. Andy Sullivan on the other hand sees it as one way to make men's life easier. He says that this is a very common issue, and can be a cause of disconnect in men's relationships.
For Dr. Havier who worked in the military, the issue is a bit more personal. During military service, he dealt with wounded soldiers who developed ED issues. That intrigued him about this area of healthcare, so he focused his future training on it.
GAINSWave vs. Other ED Treatments
Dr. Jack has been working in sexual health for a long time and has looked at every modality – everything from PDE5i, TriMix injections, pumps, Viagra, and more.
However, he decided to migrate to GAINSWave since it addresses the root cause, rather than serve as a stop-gap measure. According to him, GAINSWave is the market leader in shockwave therapy.
Common Questions about GAINSWave
Key Takeaway
Based on our interviews with GAINSWave providers, the most common questions patients ask about the treatment is how long-lasting it's going to be and how much it's going to cost. In the past, awareness about GAINSWave was low so most patients wanted to know "what is it".
However, over the years awareness about the treatment has increased and patients have become better regarding finding information about the treatment online.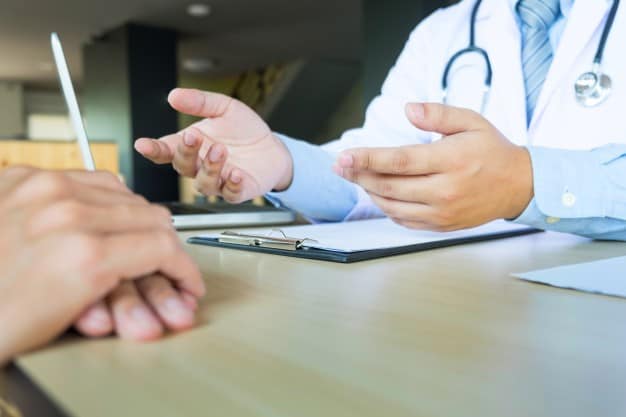 Here is what doctors have to say in response to the question.
Dr. Albert says that awareness about GAINSWave was low in the past, but it has improved now. So instead of patients asking, "What is it?", they now ask, "How much?".
For Dr. Havier, the most common questions are:
How much does it cost?
How long does it last?
How does it work?
"How long does it last?" is a question that Dr. John gets asked a lot as well. To answer that question, Dr. John says it depends on the severity of each patient's ED.
Patients with severe ED obviously will have lesser success compared to someone with 'light' ED.
Dr. John quotes a 2-year study that was done on GAINSWave patients. 75% of the patients said it still worked after 2 years.
Insurance Providers' Attitudes Towards GAINSWave
Traditionally speaking, insurance providers have never covered elective procedures such as non-essential cosmetic surgery. Health insurance is meant for procedures that are important for the well being of a person.
Since GAINSWave is a way of improving men's sexual performance, as well as treating ED, is it covered by insurance? Here's what the doctors have to say about the subject: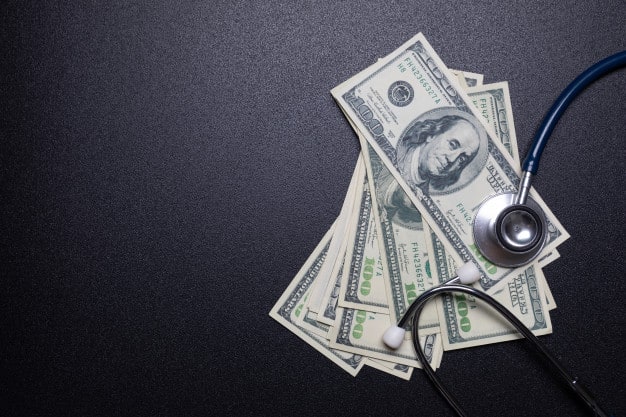 Most doctors we've interviewed agree that it's going to be hard for traditional healthcare insurance to cover GAINSWave.
Dr. Havier says that with ED patients, it's hard to determine whether the patient has the correct symptoms or not. GAINSWave can be used for virtually everyone to enhance their sexual performance.
And because of this, every man will naturally want to use it so they can experience better sex, whether or not they have actual ED. Insurance is meant to cover medically necessary problems, and not optional or 'less serious' procedures like this.
Dr. Albert says that ED isn't a life-threatening condition, so GAINSWave isn't a life-saving procedure. Hence, insurance companies could care less about it.
Healthcare Marketing
Now more than ever, people search for health information online. Google receives more than 1 billion health questions every day.
How do GAINSWave providers fare in this regard? Are they still relying on traditional healthcare marketing tactics such as word of mouth and patient referrals? Or have they embraced the digital world and working on savvy marketing tactics such as SEO, Pay Per Click and so on.
How Do Patients Find Healthcare Providers?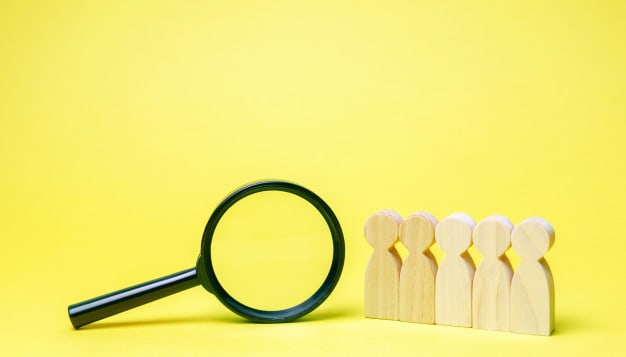 The traditional medium of friends, family, coworkers and general word of mouth seems to be working well enough for Dr. Albert, so he sees no need for further marketing.
This medium works for a few other doctors we interviewed as well, who say that being well-known and patient referrals are all they need for a steady stream of customers.
Dr. Havier is using social media and his website to get new patients. The GAINSWave website can also be a source of online patient referrals.
Do You Have An Interest in Marketing? How About SEO?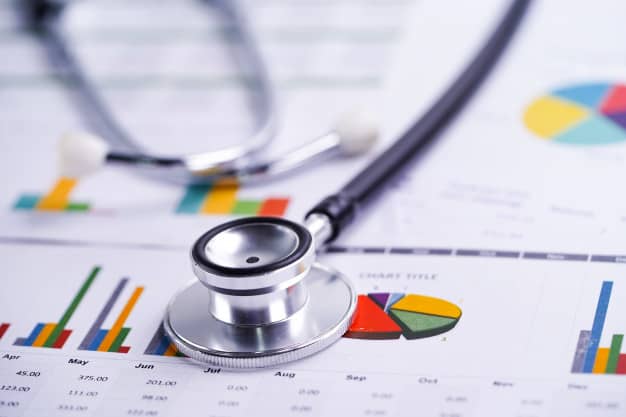 Dr. Albert says that he likes to focus on providing healthcare rather than focusing on marketing. Also, he can only see so many people in a day and that keeps him from attracting new patients. His wife does basic SEO and that's enough for him.
Note: If you'd like to learn the basics too, check out our SEO for Doctors tutorial.
Dr. Derrick doesn't believe in online advertising or marketing for GAINSWave, since online ad platforms greatly limit healthcare ads. Radio is the real way to market this treatment, but it's too expensive for a small practice.
Dr. John switched to a cheaper service as his previous marketing company was charging him too much. In fact, with his new marketing company he was able to cut down marketing expenses by 50%.
What Question(s) Do You Have for Other GAINSWave Providers?
Dr. Jack is interested in learning how other GAINSWave providers ensure that their patients follow the recommended treatment plan. He argues that you could have the best treatment plan, but if patients don't follow it, the results will be far from expected.
His solution to this is to simplify the treatment plans as much as possible. Overwhelming patients with information only serves to confuse them even further. So keep it simple, he says.
Dr. Havier, on the other hand, wants to know how to convince people to spend $3000 on their penis (essentially GAINSWave therapy). So basically, he wants to know how to convince people to spend a significant amount of money on an elective procedure.
Dr. John is interested in learning if other GAINSWave doctors see a difference in therapy results based on timing or frequency of the treatment. He's also interested in learning about GAINSWave being used in conjunction with other shockwave treatments and modalities, PRP injections, for example.
How Do You Get Patients to Follow Their Plan?
According to the Center for Disease Control and Prevention (CDC), one in four (25%) Medicare participants aged 65 or older (that's 5 million people), do not take their blood pressure medicine as directed. Similarly, 20 to 30 percent of prescriptions for chronic heart ailments are never filled, and about half are not taken as prescribed.
It's clear then, that patients are not that good at following their prescribed treatment plans, no matter the severity of their condition.
We decided to put this question to learn how GAINSWave doctors ensure that their patients follow the prescribed treatment plan.
Dr. Charlotte says she keeps her patients accountable by telling her patients that she's their partner in healthcare. She tells them she can only instruct them on how to get better, but they need to follow through to see actual changes.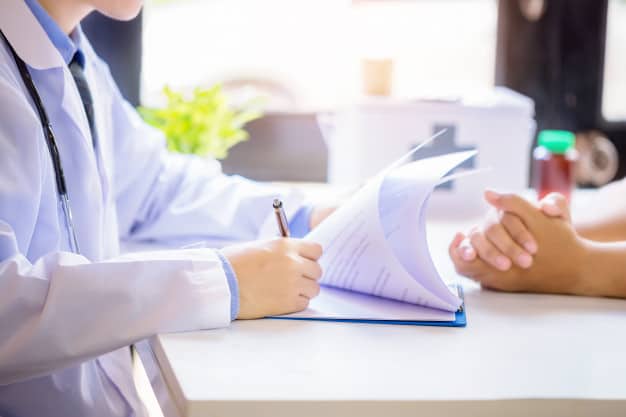 Dr. Havier says that prescribing patients with more visits usually keeps them more focused on the plan.
Dr. John says that more than 50% of his patients are not compliant with dietary changes. Of course, changes to diet are really hard to follow through for anyone, and he is aware of this. To help patients follow the treatment plan, Dr. John offers encouragement along with asking them for more frequent visits.
Conclusion
We've conducted these doctor interviews in a bid to understand the healthcare industry better, and GAINSWave in particular. We hope other GAINSWave providers who read this article will benefit from what their counterparts had to say.