Search Engine Optimization (SEO) for e-Commerce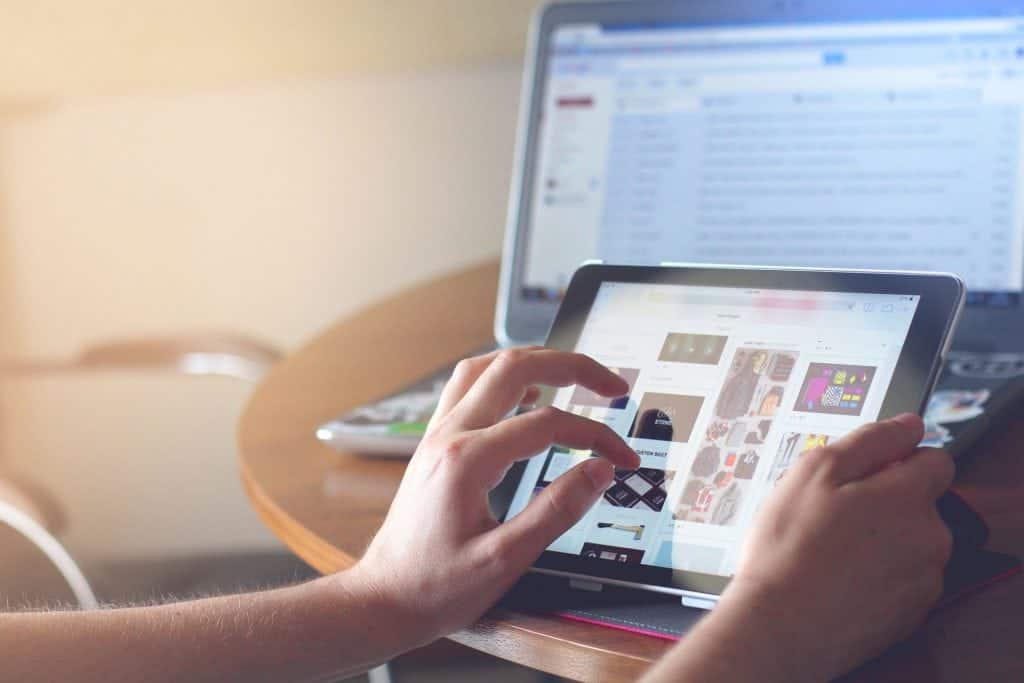 e-Commerce businesses rely on search results for advertising, exposure and increasing their business. It is critical to appear prominently in search results if you are running an e-commerce business online, but not everyone knows the methods and strategies behind solid search engine optimization.
Logic Inbound is a company of SEO experts with a deep understand of how SEO works and specifically how it impacts e-commerce businesses.
We compiled this quick guide to SEO for e-commerce to help businesses get started on improving their SEO and their overall online presence. It will cover topics like:
What is SEO?

What is e-commerce?

SEO for an e-commerce website

Google SEO

Yoast SEO tools

Other SEO tools

SEO services for various e-commerce platforms

Our services as an SEO company
Read on or get started improving your SEO by contacting us today.
This guide covers SEO from an eCommerce perspective, so if you're another kind of small business, then you would benefit from reading our guide: "Can't Afford SEO? Affordable SEO Services and What To Do".
Definition and Meaning of SEO
SEO is search engine optimization, a method of getting your website to rank higher in Google search results. Google isn't the only search engine people use, but it is by far the most used. That's why so much of SEO is focused specifically on ranking higher on Google. Getting to the top of the first page of search results for several keywords can be one of the biggest boosts an e-commerce business sees to their sales.
SEO includes elements beyond search engines, such as social media marketing, email marketing, local search engine optimization, referral marketing, content marketing and native advertising.
People started thinking about SEO back in the 1990s, when savvy webmasters began to realize the potential profit of search engine rankings. Since then, SEO has evolved into a complex series of factors. It isn't just about keywords anymore. Now, search engine algorithms are sophisticated enough to analyze site structure, links and content authority. All of these factors play a role in SEO strategies for e-commerce and other businesses.
Ultimately, SEO is about increasing your online presence and visibility in order to gain customers and fans. For an e-commerce business, SEO means more sales as site visitors turn into customers. A website buried on the 50th page of Google search results simply won't be able to compete with the websites on page one. This has made SEO stand out as an incredibly valuable marketing strategy for e-commerce businesses.
What is e-Commerce?
If you are just starting out in e-commerce, you should know that it is so much more than just buying and selling things online. While online sales are a big part of e-commerce, it has become much more than that has online businesses have evolved and grown.
These days, e-commerce includes things like banking, flower delivery, online wallets, auctions, call centers, streaming media and even groceries, as well as traditional e-commerce businesses like digital distribution, e-books and software. The full scope of modern e-commerce includes:
Online shopping

(direct sales to customers)

Online markets

for third-party sales

Data gathering on demographics and social media

Online marketing, such as through email, newsletters and social media

Pre-sales

of products

Currency exchanges and online banking
Companies like Amazon and Google have made e-commerce such a lucrative business since the 1970s that governments have stepped in to start regulating online sales and business transactions. And e-commerce is only continuing to grow. Between traditional websites and mobile e-commerce, having an online store has become a necessity for every business. Customers expect to be able to access everything online, no matter what type of brick and mortar business they're interested in.
The growth of e-commerce has changed the way everyone shops, online or in person. It has resulted in new systems of distribution and payment, as well as new methods of marketing. One of those methods is SEO, which is critical for online sales. SEO gets your e-commerce business crucial visibility, which leads eventually to more sales.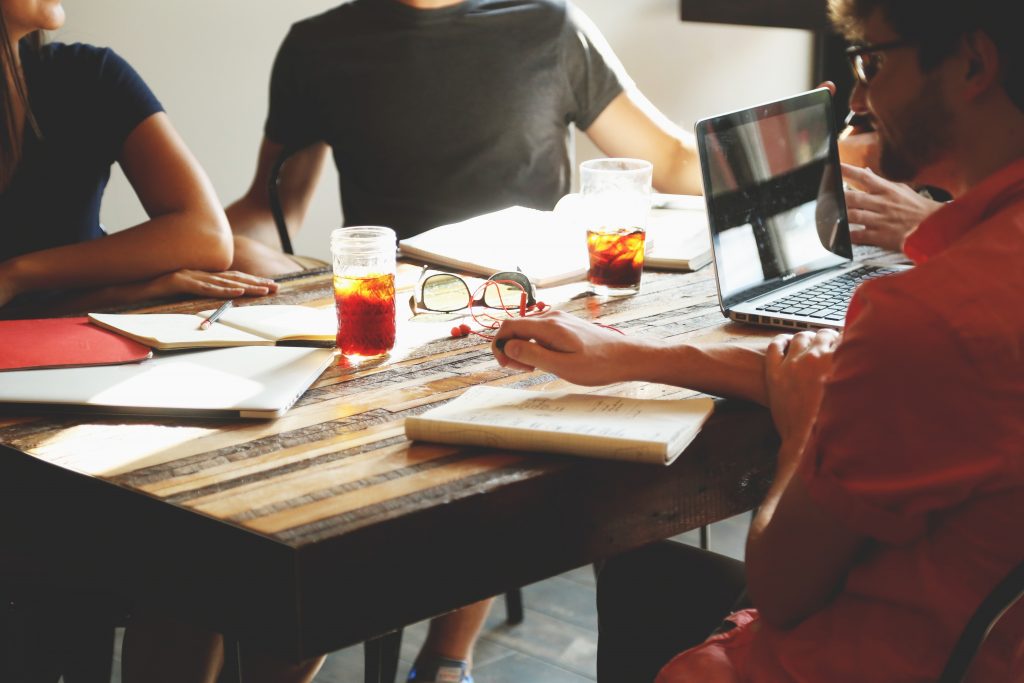 SEO for an e-Commerce Website
So how does SEO work for an e-commerce website?
That depends partly on the nature of the website and business. But there are some best practices that apply across all industries.
SEO is largely about content. Strong content with high-quality links, good images and excellent metadata will have better SEO and therefore rank higher in search results. When it comes to SEO, this means that things like page titles and product descriptions are robust. Such elements should be composed with SEO in mind as the e-commerce website is being built.
e-Commerce websites can also improve their SEO by positioning themselves as experts in their field. Many businesses don't have a blog and don't think about long form content such as blog articles, but this type of content can have a big positive impact on SEO. Plus, fans like knowing the brands they buy from are as passionate about their products as they are. If you sell gardening supplies, for example, you could improve your e-commerce website by writing a few articles about gardening. These don't even need to be directly related to your business or the products you're selling. If you are as passionate about gardening as your customers, you can write authentic articles about gardening that will appeal to customers and help improve your SEO by populating your website with high-quality, keyword focused content.
Google SEO
Google is one of the main targets when e-commerce businesses set out to improve their SEO. Google still accounts for the majority of searches that are run online. Therefore, ranking highly on Google is one of the most important things you can do to improve your visibility online.
Google has their own Search Engine Optimization Starter Guide that they offer online for free. It covers a broad range of SEO related topics, including:
SEO Basics

Improving Site Structure

Optimizing Content

Dealing with Crawlers

SEO for Mobile Phones

Promotions and Analysis
The guide is fairly comprehensive and goes into a lot of detail around these topics, all from the perspective of Google. This can be a helpful tool if you have the time and resources to comb through this exhaustive guide, but many e-commerce businesses are small businesses or startups.
At Logic Inbound, we understand the pressures associated with running a small business or startup, whether it is an e-commerce business or not. We know that there are rarely enough hours in the day or week just to get through the day-to-day operations of a small business. Reading a long guide on SEO and implementing the recommended strategies may simply be one thing too many for busy business owners.
Fortunately, we offer comprehensive SEO services to help e-commerce businesses rank higher without having to do all the legwork themselves. We understand the complex details of improving any website's SEO. Let us help you improve your SEO strategy while you just continue running your business.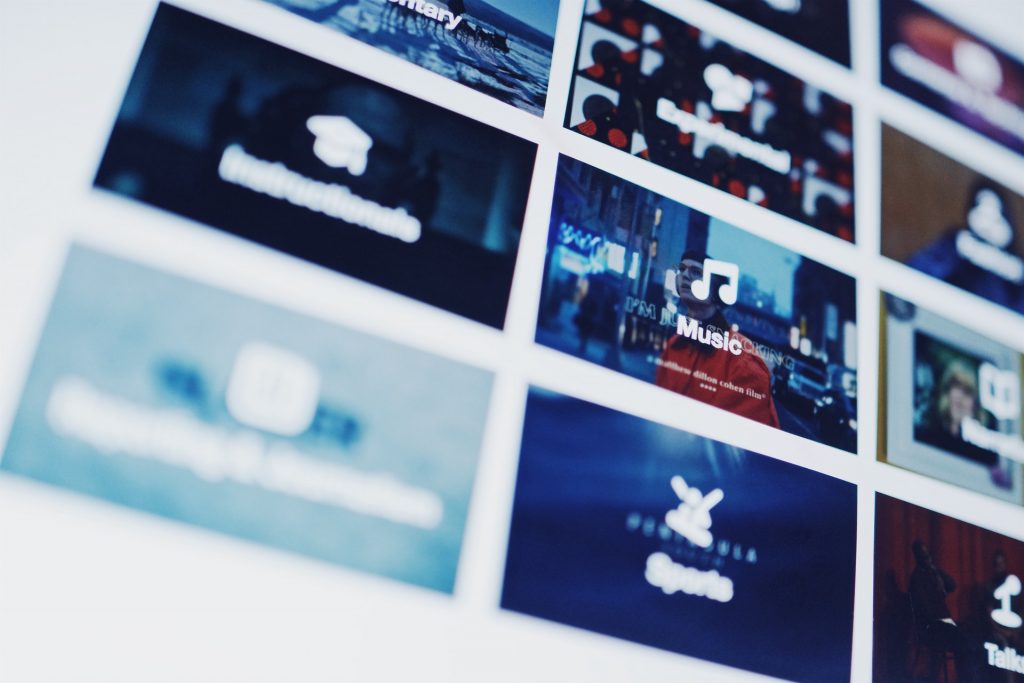 Yoast SEO Tools
Yoast is one of the most popular SEO tools available. Particularly if you are running a WordPress or WooCommerce e-commerce website, Yoast is an excellent tool to pick up for ongoing SEO maintenance.
Yoast SEO has both free and premium features it offers. After you download it, you'll have access to a range of SEO related tools, including:
XML sitemaps that you can use with a simple click of a button

Total control of your website's breadcrumbs

The ability to set canonical URLs to avoid duplication and Google penalties

Templating for titles, descriptions and meta data to helpy you write better snippets

(Premium only) SEO analysis for news, video, local searches and WooCommerce extensions

(Premium only) Help tools from the Yoast SEO support team
Yoast is a trusted tool among e-commerce businesses. Even if you work with us initially, it is a good idea to get Yoast or a similar tool to help you with your ongoing SEO needs. SEO isn't a one-stop fix. It is a process that will continue for as long as your website and business exists. A tool like Yoast SEO can help you maintain a strong SEO strategy for the long term.
Other SEO Tools
But Yoast SEO is not the only tool available for ongoing SEO maintenance. Here are some other fantastic tools you may want to consider as you think about an overall SEO strategy for your e-commerce business.
Google Tools:
Non-Google Tools:
SEO Services for Various e-Commerce Platforms
E-commerce website run on a variety of different platforms, including Shopify, WooCommerce, BigCommerce, WordPress, Etsy, Pinterest and more. Depending on the platform you are using, there may be differences in our SEO approach.
WooCommerce and WordPress, for example, have their own peculiarities. SEO on those websites can be easily managed by the business owner after we do an SEO evaluation and improve overall site structure. That's because WordPress has many plugins and built-in tools that can help with SEO.
Etsy and Pinterest offer a sharp contrast. These platforms are very different from WordPress because they come with so much internal structure that can't be changed. SEO strategies for these sites look more at things like product descriptions and meta data text.
We have experience across all of these e-commerce platforms. As such, we can help you improve your SEO no matter which platform you're using to host your e-commerce business website.
Our Services as an SEO Company
Logic Inbound is a full service SEO company. We think our results for our various clients speak for themselves.
Our SEO strategy is focused on the total health of the website we're analyzing. This includes the links and images present, the content on the website and even the structure of the site. Google puts a high priority on site structure and authority. We keep that in mind as we develop our SEO strategy with our customers.
We will report our analysis and results right back to you as we work with you. That means you can go on running your business and let us worry about SEO. Our regular and frequently reporting will keep you up to date on what we're doing and how well it is working. You will keep running your business and see increased visibility and sales happen naturally.
If you're ready to get started, reach out to us to today to talk about SEO strategies that can help your e-commerce business grow.