Your website has phenomenal content chock full of well-researched keywords. It includes all the right SEO tags and meta information. Its coding follows best practices. You've built great backlinks from relevant, reputable sources. All told, you've made a major investment in your SEO rankings. However, you've been treating your website hosting platform like a commodity, and that can seriously hurt your SEO rankings.
When you're engaged in SEO and other digital marketing, several aspects of your website hosting platform become mission-critical. The average web hosting service is not capable of providing the level of proactive service, support, and monitoring required to maintain your rankings ahead of your strongest competitors. At most, they can be described as providing a "best-effort" service. Yes, they know you count on them, but at the same time, don't expect them to have application-optimized configurations to accelerate and protect your website, or to move mountains to help you when you need it the most. Beyond emergencies, it usually means subpar results for your website visitors and search engine crawlers.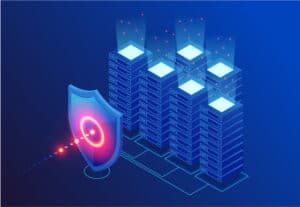 What does this look like in practice? Here are some of the top issues to look for, which can cause your web hosting to hinder your SEO campaigns:
Shared Resources
It's a high-traffic day for your website, but nothing that you haven't experienced before. Only, this time, your site is getting slow or failing to load because another website on the same server is also having a high-traffic day. Scenarios like this happen all the time. Shared hosting is extremely common, but it leaves you at the mercy of the "Nuisance Neighbors" – resource congestion, security mistakes, targeted DDoS attacks, and other issues brought on by leveraging a shared infrastructure.
It's like operating your business from a chair at a local Starbucks. On some days it may be quiet, and you may be able to get your work done. On the other hand, noisy people may sit down next to you, or there may not be any chairs available to sit at all. Starbucks and multi-tenant hosting aren't inherently bad, but they're not the right places to choose when it comes to crucial business operations.
Monitoring
If your site is having hosting issues, how quickly will you notice, if at all? Once you do become aware, what will you do with that information? Whether you're experiencing a DDoS attack or a coding update in your website is causing users to see error messages instead of web pages as they try to navigate your website, a good web host will be monitoring the issues in order to help you mitigate any problems quickly and effectively.
Speed
Search engines like Google care about page speed. They've clearly stated this for years. Above and beyond rankings, loading speeds impact user engagement with your website. The data on this has been just as straightforward for years. In 2016, Google reported that "53% of mobile site visits leave a page that takes longer than three seconds to load.". 
Google's metrics have shown that "as page load time goes from one second to 10 seconds, the probability of a mobile site visitor bouncing increases 123%.". In short, there's a direct correlation between bounce rates and web page loading speeds. Slowing down a web page from a 1 second loading time to a 5 second loading time will increase your bounce rate by a whopping 90%. The time it takes the pages of your website to load in web browsers will directly impact your conversion rate optimization efforts.
Support
Whether you're having an issue with uptime, security, speed, scalability, or overall stability, support is going to be the linchpin that gets you through it – or what leaves you up a creek without a paddle. Mission-critical web hosting support should include 24/7 phone support with industry experts waiting to assist you – not automated systems and glorified answering services taking your message for someone to look at the next day. 
You should have regular check-ins with your web host to ensure that you're ready for growth in your traffic and that you're otherwise on a trajectory for success. If you don't have a relationship with a dedicated rep at your hosting provider, chances are that you're in a reactive support relationship rather than a proactive relationship. While that may seem ok when things are going well, when a clearly preventable issue arises, it becomes apparent that no one has been reviewing your account when that's exactly what needed to be happening on a regular basis.
Scalability
While Apple may be able to get shoppers to line up around the block to buy a new phone, we're talking about websites. If impatient users won't wait even a few seconds for your site to load, having your site crash altogether is totally unacceptable. 
Your host should help with load testing your site to ensure that you have enough server resources to meet demand. If you're the type of business that experiences unpredictable traffic surges, you should leverage an autoscaling hosting environment that's ready for your peak web traffic events.
Even with an autoscaling hosting environment, you should complete a quarterly website load test to ensure that there aren't any other bottlenecks, including within the coding of your website.
Security
If you land on a website that loads a big security warning because your web browsing software knows it's been hacked, what are the chances that you're going to return to that site anytime soon (or ever)? The greatest SEO in the world can't stop that public relations nightmare. Additionally, such issues can tank your search engine rankings. This is one of those areas where an ounce of prevention is worth a pound of cure. Your hosting should include basics like Web Application Firewalling (WAF), malware scanning, intrusion detection, system firewalling, and round-the-clock security experts on call, as well as on-demand security auditing and hardening. 
Management
Web hosting involves servers that need to be accessible to the public. If you're missing server software patches and other vital maintenance, you're leaving your hosting environment vulnerable to attack. This is true even in cloud environments like AWS. 
It's all too common to find hosting environments that aren't properly configured, managed, maintained, and monitored. People mistakenly think that setting up hosting on infrastructure from a big brand name like Amazon, Google, or Microsoft, or a budget hosting solution that isn't fully managed, will be enough. 
In reality the infrastructure is only as good as the team that runs it. Someone needs to upkeep your hosting software, hardware, network, monitoring, alerting, backups, and firewalls. Someone needs to read and interpret malware scans. Most generic hosting providers don't automatically do this for you, but these are tasks that can make or break your brand.
Errors
Configuration and other issues can lead to various 5xx server errors. In some cases, you may not become aware until a kind enough shopper finally reaches out and lets you know. Even then, if the problem is intermittent, will your team know what to do to resolve the issue?
Your web host should be watching server logs and looking out for errors. Server errors will generally require adjustments to hosting configurations and resources. Your customers shouldn't be the ones reporting hosting errors and issues. You should be working with a web host that handles these proactively for you, even if it means they're discussing these directly with your web developers or suggesting which parts of your hosting environment need to be modified to address a resource threshold that you're hitting.
Good web hosting requires a team that's dedicated to your success. It's a cross between keeping your site speedy, efficient, and safe from both major and minor threats to your success. Hackers constantly scan the web looking for vulnerable hosting environments and websites. Rather than watch your gains in search engine optimization, Facebook advertising, and other branding and marketing slip backward, and having to go into damage control mode, it's much better to put in some time upfront to find the right fully managed and highly optimized web hosting partner.
To learn more from Robert & Vlad too, check out their eCommerce SEO video:
About the Author:
Robert Rand is the Director of Partnerships at JetRails, a mission-critical website hosting service. Robert has over a decade of experience in helping businesses benefit from sound website and digital marketing strategies, assisting organizations of all types and sizes to grow and succeed via the internet. Robert is a frequent author and thought contributor in the website industry, and hosts The JetRails Podcast.
Twitter: @JetRails @TheRobertRand
Facebook: @JetRails
LinkedIn: JetRails + Robert Rand