Shopify is one of the most popular hosted eCommerce solutions in the market today. While the platform has managed to establish a stronghold in the small business market, it is also gunning for larger brands and high-volume online merchants through Shopify Plus.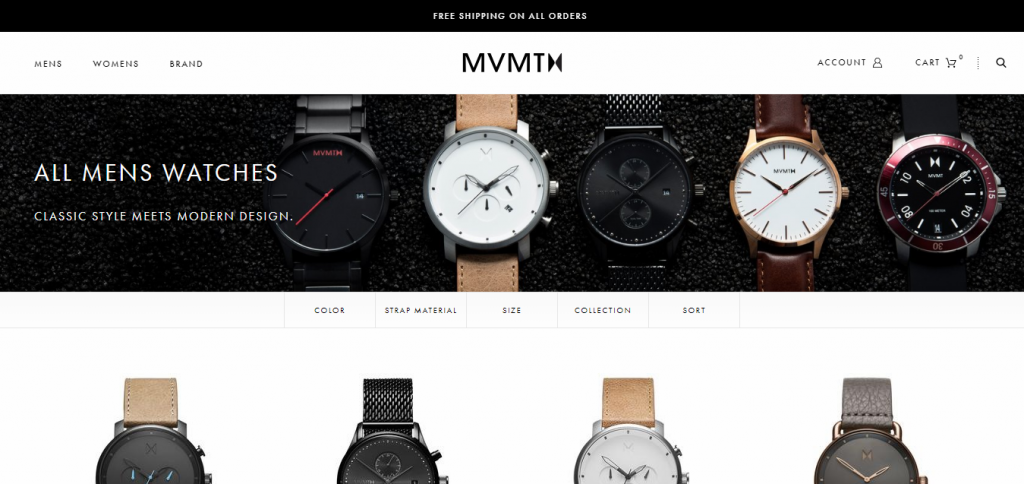 Many well-recognized eCommerce stores such as MVMT use Shopify Plus
What is Shopify Plus
Shopify Plus offers the same ease of use and management of the core Shopify platform, but with a few enterprise-focused additions built in to facilitate complex eCommerce operations. It is growing fairly steadily in popularity, with well-known brands such as The New York Times, Rebecca Minkoff, Chubbies, Kylie Cosmetics, MVMT Watches and Gymshark opting for it over other popular eCommerce platforms.
One of the reasons why high-volume merchants choose to shift to Shopify Plus from other competing enterprise platforms (Magento 2, for example) is the simplicity and ease of management that it affords. There is no need to worry about updating your store to the latest version or applying the latest security patch; Shopify takes care of all matters concerning the core platform.
Those of you who're interested in Shopify Plus will notice that Shopify have not displayed its cost on their pricing page.
| | | | |
| --- | --- | --- | --- |
| Shopify Pricing Plans | Monthly Billing ($/month) | Annual Billing ($/month) | Biennial Billing ($/month) |
| Shopify Lite | $9 | $8 | $7 |
| Basic Shopify | $29 | $26 | $23 |
| Shopify | $79 | $71 | $63 |
| Advanced Shopify | $299 | $266 | $239 |
| Shopify Plus | Custom quote | Custom quote | Custom quote |
That is mostly due to the fact that Shopify Plus pricing depends on a multitude of factors. It is a tailored solution, with pricing that varies depending on the requirements of the business.
In this article, we'll explore Shopify Plus pricing in detail, including the costs involved in starting and maintaining a Plus-powered eCommerce site. With this information, merchants that are considering upgrading or moving to Shopify Plus will be able to form a better opinion and potentially, reach a better decision.
Please note that all fees for Shopify will be billed in terms of the US dollar. Even if your store is using a different currency to sell products, Shopify will charge you in USD and this is an important consideration for users who live outside the US. USD exchange rates for some currencies can be highly volatile and costs for using Shopify will very likely follow the same pattern.
Shopify Plus Pricing – Overview of the Factors Involved
As mentioned earlier, pricing for Shopify Plus varies from one user to the other, depending on their store's needs and requirements. Shopify Plus costs can be broken down into:
Platform fees
Transaction fees
Credit card fees
Shopify Plus apps
Development costs
Shopify Plus Platform Fees
This is the basic platform fee that has to be paid at the end of each month for using Shopify. It's similar to how users of Shopify's normal subscription plans pay a monthly fee for using the platform's services. This fee is basically for using the platform's features, customer support and web hosting. However, this is only the start when it comes to the overall costs associated with a Shopify Plus store.
Shopify Plus Transaction Fees
Whenever your eCommerce store makes a sale, Shopify will deduction of it as 'transaction fees'.
Credit Card Processing Fees
In addition to the aforementioned transaction fees, users will be charged with a credit card processing fee on each sale.
Apps
Shopify is a comprehensive eCommerce platform, but needs to be paired with third-party apps to reach its full potential. As such, apps are a natural factor in the overall costs associated with any Shopify store.
Development Costs
Shopify Plus is meant for large eCommerce businesses and that means there are costs associated with development and maintenance.
Shopify Plus Cost
| | Shopify Plus Monthly Fees |
| --- | --- |
| For stores earning below $800,000 | $2000 flat rate |
| For stores earning above $800,000 | 0.25% of monthly sales |
This is the factor which accounts for a major portion of the costs involved in running a Shopify Plus store. If you go to the Shopify website, you won't find anything useful relating to the monthly pricing of the Plus plan.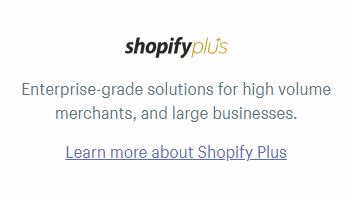 This is mostly because Shopify wants to get in touch with high volume merchants to form a custom price plan that is tailored according to the needs and requirements of the merchant's online store.
However, there are a few baseline costs associated with the Shopify Plus platform.
So, how much is Shopify Plus?
Here's the answer: the monthly cost of the Plus plan is, reportedly, 0.25% of the monthly sales an online store makes.
However, the base fee for using Shopify Plus is set at $2000.
Shopify Payments – Lower Monthly Platform Fees
By using the Shopify Payments payment processor, businesses can potentially lower the monthly fees they pay for Shopify Plus. Instead of being charged 0.25% of monthly sales, businesses are instead charged just 0.15% if they choose Shopify Payments as the payment gateway.
However, while Shopify Payments does reduce the platform fees per month, it's not really an option for merchants operating from outside the United States. Currently, it's only available for merchants selling from the United States, Puerto Rico, Canada, the United Kingdom, Ireland, Australia, New Zealand, Hong Kong, and Singapore.
The bottom line is that the more sales your store generates, the more Shopify charges you. However, there is an upper limit of $40,000 when it comes to the total monthly costs of using Shopify Plus. No Shopify Plus user will have to pay more than $40,000 per month for using the platform.
Shopify vs Shopify Plus
Merchants contemplating of switching to Shopify Plus from a cheaper plan might be confused because of the massive increase in platform fees. The most expensive 'regular' plan, Advanced Shopify, costs just $299 per month.
Why then, does Shopify charge a $2000 base fee for users of the Plus plan?
That's mostly down to the positioning of Shopify Plus as an alternative to enterprise eCommerce solutions such as Magento. High volume merchants have high demands related to hosting bandwidth, customer support and store maintenance. To facilitate these demands Shopify charges higher fees, but offers exclusive amenities as well.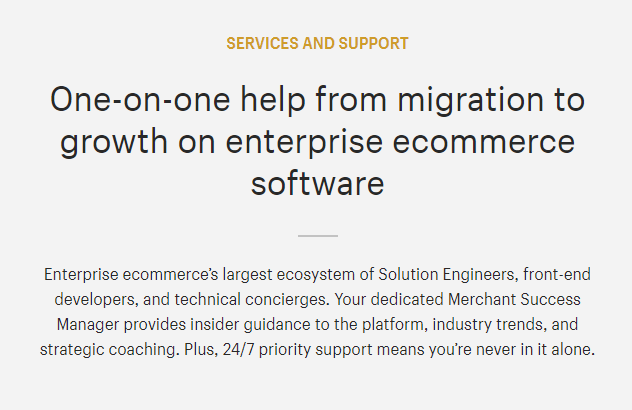 Source: shopify.com/plus
One of these amenities is the account management. Users who sign up for the Plus plan are each assigned an Account Manager who assists them in several ways including:
General platform support / suggestions / troubleshooting

Front-end development work (approx. 3 hours' worth of tweaks per month)

Suggestions around scaling the store's operations

Platform onboarding support

Integration advice regarding suggestions for third-party tools
Shopify Plus App Costs

Shopify has a robust feature set as part of its core platform offering. On top of that, it also has a thriving ecosystem for third-party plugins and integrations. In order to take full advantage of the platform, users will generally have to integrate several of these plugins which provide robust and in some cases enterprise-level functionality.
The costs involving Shopify plugins (or apps, as Shopify calls them) are different compared to other platforms such as Magento and WooCommerce / WordPress. That's because unlike plugins for other platforms where the user has to pay a one-time licensing fee, Shopify's third-party apps are available on a monthly licensing basis. This has its advantages and disadvantages.
Perhaps one of the biggest advantages of monthly pricing for apps is that the initial launch costs are much lower as compared to a fixed one-time licensing fee. This can help businesses evaluate the usefulness of the app and if it fulfills their expectations with regards to the functionality it offers. If the app is found to not perform as expected, the monthly licensing can simply be terminated so as to not incur any further charges.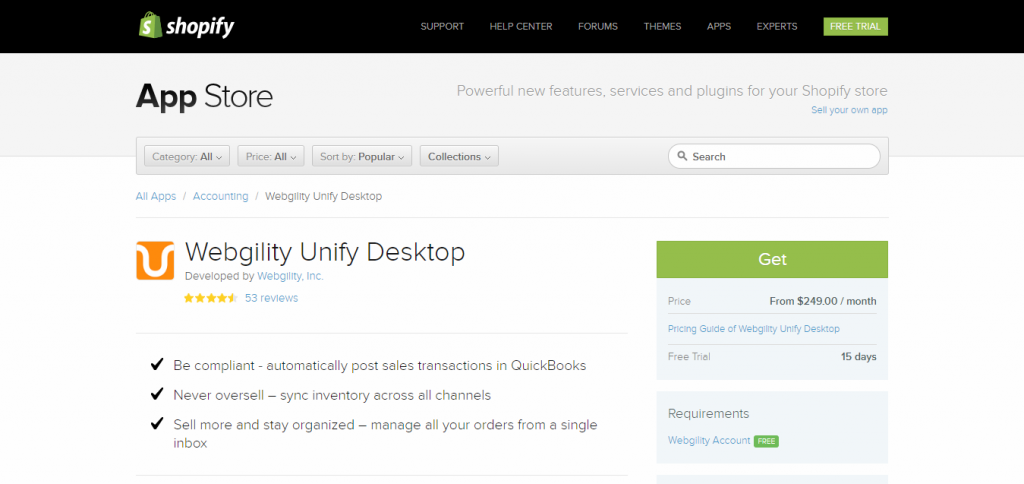 The downside is that the user will keep on paying for the apps on a monthly basis for as long as the store is operational. Certainly, there are cheap apps available that won't really make much of a difference in the overall costs but certain apps like NOSTO, Loyalty Lion, Klevu and BOLD Commerce cost a significant amount each month. Of course, these apps provide strong functionality to high-volume businesses but they factor into the monthly costs in a significant way as well.
As is the case with most plugins, a detailed functional assessment needs to be done before the decision is made to integrate the plugin. Its functionality should be compared to that provided by the core feature set of Shopify Plus, and if the monthly licensing costs justify the (potential) additional profits it brings for the business.
For businesses that are unable to find the functionality they're looking for through the core Shopify Plus platform or through a third-party app, another option is available for acquiring that functionality through customized solutions development. And that, leads us to the next factor in overall Shopify costing.
Shopify Plus Development / Custom Integrations Costs
For merchants who're looking for specialized solutions tailored for their eCommerce business, sourcing the desired features and functionality from a Shopify Partner can be a great option. This should only be done in the case when the desired functionality cannot be found in the core Shopify Plus platform or the 2000+ apps available for it.
Bespoke functionality doesn't come cheap however, and you can expect to pay a significant amount of money if your store requires complex functionality in particular. But this is entirely justified when it is the only solution to a business requirement.
The costs associated with custom Shopify development will vary based on the complexity and scope of the functional requirements. Typically, experienced Shopify developers tend to charge more than $50 per hour and users should be aware that even after the development work has been done, there will be additional costs relating to the maintenance of the custom module / integration.
Merchants opting for Shopify Plus are likely to have high sales traffic, and as such should take great care when enlisting the help of a developer who will be doing the customized integrations. For safety and reliability, we recommend sourcing help from an agency that has a proven track record of development work in the eCommerce section. Our standard recommendation for this is Logic Inbound, an agency that has worked successfully with several enterprise-level clients and is an official Shopify Partner.
Is Shopify Plus Good Value?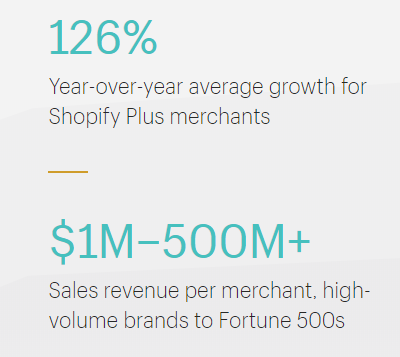 Stats for merchants using Shopify Plus (Source: Shopify.com)
The value a Shopify Plus plan is able to provide to a merchant really only depends on the financial state of that merchant. To put this into perspective, here are a few examples:
An Online Store that has $10,000 in Monthly Sales
An online store that generates $10,000 each month in sales will have to pay the base Shopify Plus licensing fee of $2000.
Even though the platform fees are technically only $25 (0.25% of $10,000, assuming the merchant is not using Shopify Payments), the base fee of $2000 will still be charged in any case.
Thus, the online store is paying $2000 per month for just using the Shopify Plus plan. That's 20% of the total money it makes. Obviously, Shopify Plus is not great value for such a business.
An Online Store that has $1000,000 in Monthly Sales
An online store that generates $1000,000 each month in sales will pay $2500 (0.25% of $1000,000) as platform fees for Shopify Plus each month.
However, this is just 0.25% of the total money that the store is making per month, which makes much more sense especially if Shopify Plus is providing concrete benefits to the store's operations.
In fact, Shopify recommends the Plus plan for merchants that are generating more than $1-million in sales on a monthly basis. This should give you a fair idea about the target audience of the Plus plan.
Shopify Plus Pros and Cons
Pros
The same conveniences as regular Shopify, such as automatic updates and easy store creation / management
Managed customer support
Top-notch servers
Shopify API access for integrations with system applications
Cons
Not suitable for small businesses
Platform lockdown can be a serious issue later on
BigCommerce Enterprise is cheaper
Conclusion
This article has, hopefully, made clear the costs involved in operating an eCommerce business using Shopify Plus. From the points discussed above, it is quite apparent that the Plus plan is geared towards high-volume merchants or complex eCommerce operations. For smaller merchants, the platform fees are too significant to justify the benefits the Plus plan provides.