Have you built your business's e-commerce website using BigCommerce? Boost your site traffic and increase sales by improving your website's SEO.
After starting your business, setting up your e-commerce website and starting to sell your products and services via the web, you should start to think about SEO. SEO, or search engine optimization, is how people will find your products and services online. It is a critical component of a successful overall business strategy.
BigCommerce SEO Basics Guide
This guide will cover only the basics when it comes to SEO for your BigCommerce website. There is a lot to delve into when it comes to SEO, but this guide can get you started in the right direction as you build your e-commerce presence. For more detailed information and guidance on SEO, reach out to us here.
What is BigCommerce?
BigCommerce is an online e-commerce platform where you can build a website for your business. You can customize your website using the BigCommerce platform so that it still retains your brand's imagery and aesthetics. BigCommerce offers templates to make building a website easier, but those with more time and skill can fully customize their website.
Through BigCommerce, you can sell your products on eBay, Amazon, Facebook, Google Shopping and elsewhere. But your sales will increase tremendously if you have solid SEO strategies backing up your e-commerce store.
What is SEO?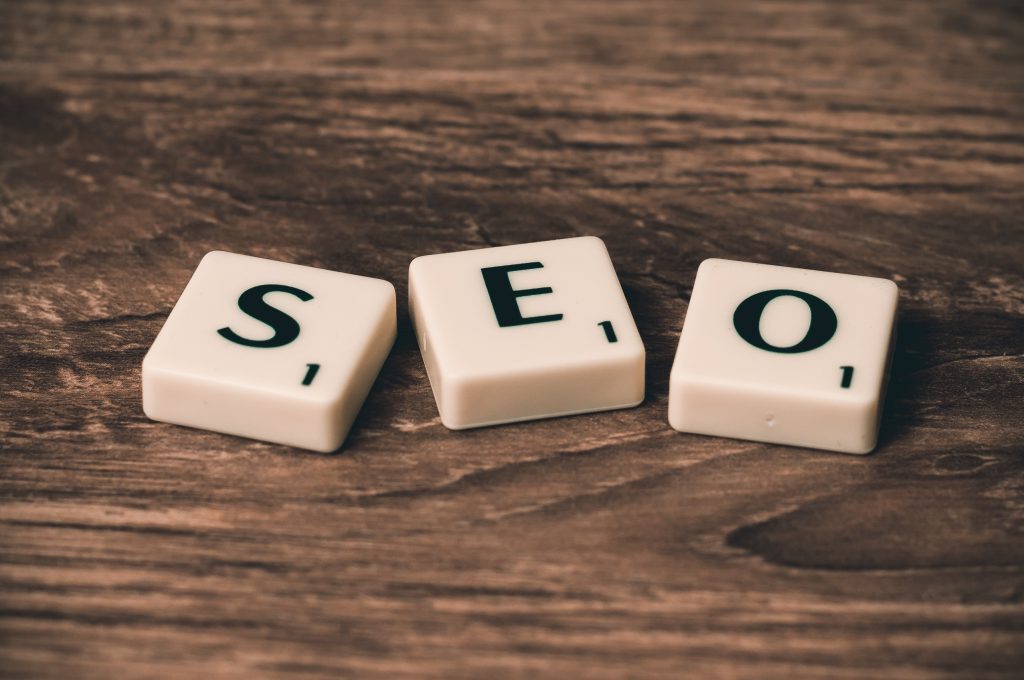 Trying to improve your SEO requires some knowledge of just what SEO is in the first place.
Search engine optimization is the practice of trying to get your site to appear higher in Google search results. This results in more traffic directed to your website and ultimately more sales. People running organic searches online will be more likely to end up on your website if it appears prominently among their search results. In contrast, a website with poor SEO will land on page 57 of the search results, never to be seen.
The statistics on SEO reveal just how important it is:
72% of customers ran a search based on their location and then visited a physical store within 5 miles of them

The top search result on Google gets clicked on almost 35% of the time on desktop and nearly 32% of the time on mobile

About 77% of searches take place on Google, making it the most important search engine to optimize for

About half of searches are four words or longer

When running a search on mobile, 30% of the time it is a search related to a physical location
SEO Tools and Tips
Our thorough process for developing and deploying SEO strategies includes several methods proven to get results. As SEO experts, we understand the best way to get your website to the top of search results across a range of keywords and search queries. Here are some of our top tools and tricks for improving a client's SEO strategies:
Authority building: This is the process of creating strong, compelling content with informative backlinks that position you as an authority on topics related to your business. For example, if you sell televisions, we can help you create interesting, compelling content that shows that you are an authority on televisions.

Keyword research: It is important to understand how people are searching for your business and things related to it. Humans aren't machines; the ways people search for things in Google is sometimes counterintuitive. We have the expertise and tools to understand exactly how people are running their Google searches, however, and we can position your e-commerce business so it appears for the right audience.

Relevance building: In addition to building authority and researching keywords, content must be relevant. This is the culmination of the other two strategies. Authoritative content based on irrelevant keywords isn't going to help your business. You might appear more prominently in some search results, but they key to successful SEO is reaching the right people, customers who are actually interested in your products but simply haven't discovered you yet. That's why relevant content is so important.
We have many more tools and strategies for SEO, but these are the major tenants we work by. They are in some ways our guiding principles when we develop SEO strategies for our clients, whether they run a law firm or a mold remediation business or anything in between.
When it comes to BigCommerce websites, there are a dew particular strategies we can use. Our SEO services include site optimization, which for BigCommerce websites will depend on how the website was made, which template it is using (if any) and how customized it is beyond just the use of a template. Some businesses are suited to the BigCommerce templates available, while others require a lot of customization.
Either way, site structure optimization is key to successful SEO. Great content living on a poorly structured website won't result in success. That's why we've made site structure part of our SEO priorities when working with clients.
Google SEO Analysis
You might not even be sure whether your e-commerce website has good SEO or not. There are a few tools that can help you analyze your Google SEO to see how you rank currently and how much work you need to do to improve your SEO.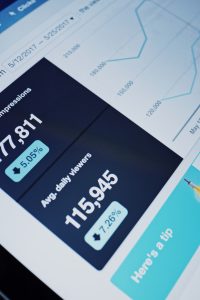 Google provides its own Google Analytics Solutions that has tools to help you gauge how well your website ranks online compared to similar sites. Google Analytics is broadly used by businesses concerned with their SEO. It can help you see how people are behaving both when they search for your site and when they are on your site. For example, you can analyze click-throughs and see how much time people are spending on various pages on your site. Google Analytics is widely used throughout all industries that have online presences. This makes it one of the most used analytics tools out there today.
Google also offers Search Console to help people with analyzing and maintaining their web traffic. Search Console can help you create a website that is Google-friendly, meaning it appears higher in searches and is better optimized for mobile viewing as well. Search Console is much simpler than Google Analytics Solutions, but can provide some quick insight to point you in the right direction.
Here are some additional products from Google that can help with your search engine optimization for BigCommerce:
BigCommerce SEO Marketing
SEO marketing on BigCommerce is going to be similar to marketing on many other sites. With the flexibility and customizability that comes along with BigCommerce, you can make website pages that are tailored to SEO marketing. This may include articles, but could also be standard landing pages.
The key to SEO marketing on any platform is knowing your keywords and audience. We pointed out many of the best practices for SEO marketing above. This principles and best practices apply broadly across most e-commerce websites, including those made on the BigCommerce platform.
BigCommerce doesn't have much built in that will improve your SEO for you, but they do try to help their users improve SEO. They recommend many of the things that we've discussed here, such as keyword research, improving site structure and building links. Because BigCommerce is such an open platform, you can improve your on-page SEO significantly simply by improving the content on your website and understanding how to utilize keywords effectively.
SEO Services Company
But not everyone wants to do their SEO on their own. Optimizing SEO can be a lot of work. At Logic Inbound, we understand the stress and time-pressure business owners are under, especially the owners of small businesses and startups. There simply may not be enough hours in the day to also include "improving SEO" on the list of to-dos.
We offer a full service SEO experience that take into account your busy schedule as well as your business's needs. It's about more than just the Google ranking. We take a look at your entire website to see places where structure and content can be improved to boost your SEO and traffic.
We also think about the day-to-day reality, though. SEO isn't only impactful online. As noted above, a lot of the customers you encounter online may also be customers in person. This means that your strategy has to go beyond clicks and web pages. We also think about personal interaction, social media, email marketing and how to work with influencers around your brand.
We believe that a well-rounded strategy is more likely to yield success and results. That's why we think about the whole picture when it comes to SEO.
Contact us to start improving your SEO and driving new customers to your e-commerce business.
Local SEO
One final note on SEO – it is also local.
People often think of SEO as confined to internet searches and Google, but that is a narrow view. People search for products and services that are near them. Just because they are using Google to do so does not mean they don't want to find a business located in their area. People value local businesses, both for convenience and due to a sense of pride in their region of the word.
Therefore, when you think about your SEO strategy also think about your location. If you have a physical location for your business, you will want to include that in your keyword research. Some people will search for "clothing designer," but others will search for "Chicago clothing designer" in order to find options that are nearby.
Conclusion
When it comes to SEO on BigCommerce, you have a lot of options. The amount of factors you can optimize – from keyword selection to site structure to articles – can be overwhelming. You may want to consider having SEO experts such as Logic Inbound on your side to take some of the weight off your shoulders in terms of improving SEO for your BigCommerce website.