Shopify is one of the best known and most established e-commerce platforms out there. But it is far from the only option. Other platforms like Volusion are competing for customers in the e-commerce market and they have a lot to offer as well. In this review, we'll compare Shopify and Volusion head-to head and examine the considerations involved when choosing between the two.
Shopify vs Volusion
While we hope to provide the most insightful reviews possible of Shopify and Volusion, the ultimate determination will come down to you. When reading this review, keep in mind your business's size, needs and normal means of operating. The best e-commerce platform relies more on those factors than anything else.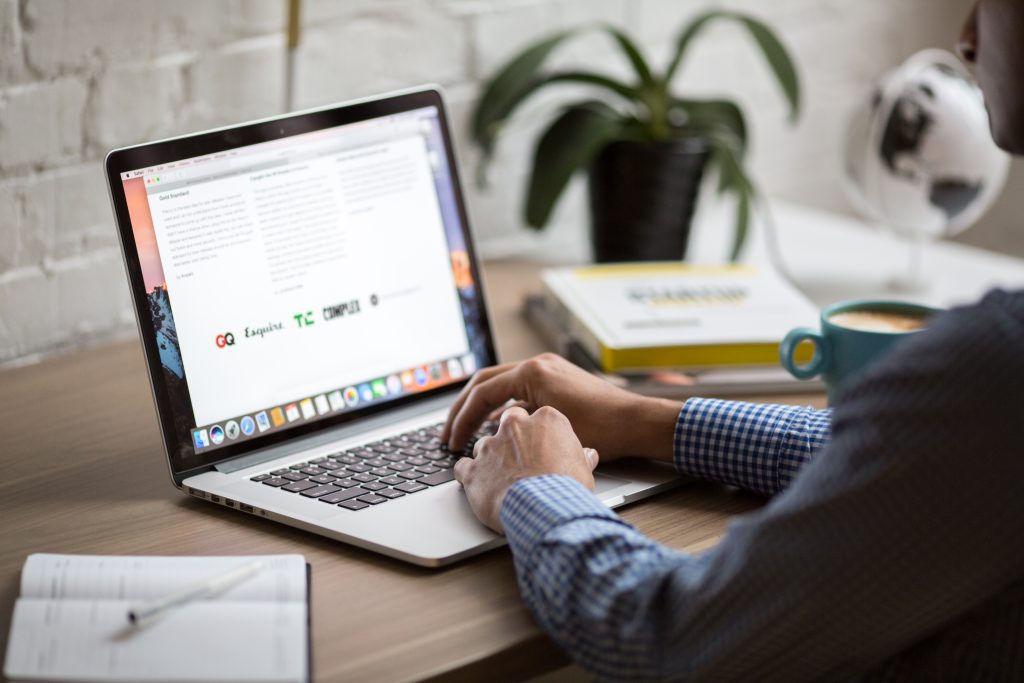 What is Shopify?
Let's start with the better known of the two platforms. Shopify has been in the e-commerce business for more than a decade and has been the impetus behind a lot of the features and customs that are now standard across e-commerce platforms.
Founded in 2004, Shopify has grown into an e-commerce titan partnered with the likes of Amazon. Shopify claims to power 500,000 businesses online and have more than a million active users on its website. According to Shopify, more than $46 billion in goods and products are sold on Shopify. That's part of the reason for its success and popularity among e-commerce business owners.
What is Volusion?
Volusion is not the behemoth Shopify is. Volusion says it had $28 billion in merchant sales, still quite impressive even if it's not as much as Shopify. Plus, they offer many of the same tools and features as Shopify, things like themes, customer support and help, and various pricing options to accommodate various budgets.
Volusion has more than 30,000 merchants who active use their platform each month and more than 180,000 customers around the world. They've fielded 185 million orders since shifting from a web design agency to an e-commerce platform in 2002. That means that Volusion has technically been around even longer than Shopify, which bodes well for their experience and knowledge in the realm of e-commerce. The current Volusion is actually the second version of the site since the initial launch. That may explain some of why it lags behind Shopify in certain statistics. However, the Volusion team undoubtedly has tons of experience in e-commerce.
Shopify Login vs Volusion Login
Logging in can be a pain. No one wants to deal with a hassle when they're just trying to get to their website to make necessary updates and changes.
Both Shopify and Volusion have pretty standard login processes. You will see about what you expect when you attempt to log in to your site. Just sign up with your email address or username and come up with a good password and you'll be ready to go. Be sure to use a secure password. Since both Shopify and Volusion are large networks, there is a risk of someone who breaks in getting a lot of stores' information all at once.
One thing in favor of Shopify here is their mobile app. This app makes it way more convenient to login. It's super easy to view your store right from your phone in order to keep an eye on how it is performing no matter where you are or what you're doing.
Shopify Stock vs Volusion Stock
Those keeping a close eye on the stock market may be starting to notice how valuable e-commerce companies like Shopify and Volusion really are.
Some investors see e-commerce businesses such as Shopify and Volusion too risky to buy into. However, their stocks do well on the market. Shopify stock has been hovering around the $102 mark. Across five years, the stock has seen an increase in value before leveling out more recently. Volusion stock cannot be found on NASDQ.
Investors are somewhat wary of these companies. Perhaps it is the ever-shifting nature of e-commerce, but many are a bit cautious about buying Shopify stock. Those who can stomach the risk, however, see volatile Shopify stock as a potential gold mine. The main risk involved with Shopify stock is its public image. In 2017, that image was tarnished somewhat, making the stock a bit riskier to buy. Uncertainty and risk tend to scare off Wall Street, which has made Shopify stock a rocky road for investors.
Shopify and Volusion Themes
Those who are building on Shopify and Volusion often rely on themes. Not everyone can be a code and design master as well as a business owner. Many of those who are running e-commerce businesses don't have time to also design a complete website head to toe. That's why themes are highly relied upon and valuable when it comes to e-commerce platforms.
Shopify and Volusion have similar packages when it comes to free and paid themes for their e-commerce platforms. Here is a simple breakdown of each:
| | |
| --- | --- |
| Shopify | Volusion |
| Currently offers 10 free themes to choose from | Currently offers 11 free themes to choose from |
| Currently offers 51 paid themes to choose from | Currently offers 38 paid themes to choose from |
| Paid themes range from about $140 to about $180 per theme | Paid themes all cost $180 to use |
| Offers styles to augment free or paid themes | Does not offer any styles, only themes |
It is clear from this chart that Shopify has more themes and more variety in their themes. While Volusion does have one more free theme than Shopify, it has fewer themes overall. All of Volusion's themes cost $180 if they are not free, while Shopify themes come in a wide range of prices.
Another crucial factor is styles. Styles allow you to customize a theme even further. Only Shopify themes come with additional styles. Volusion does not offer styles on its e-commerce themes at this time.
Shopify and Volusion Apps and App Store
We mentioned above that Shopify itself has an app that you can use on your phone to monitor and update your store at any time from anywhere. But that is not the only way that apps interact with e-commerce platforms. Apps can also enhance the platforms themselves to offer you more functionality and options.
Volusion has the Volusion Marketplace where it offers apps that can plug in to your Volusion e-commerce website. These apps include PayPal, which can offer your customers express checkout, and ShipStation, which allows you to easily create batch shipping labels. There are also accounting apps, Amazon tie-in apps and data-related apps that can give you stats and data feeds about your site. Some of these apps cost additional money to add to your site. It depends more on what the app provider prices their app at than Volusion.
Shopify has a very similar app marketplace. The Shopify App Store offers many of the same apps that the Volusion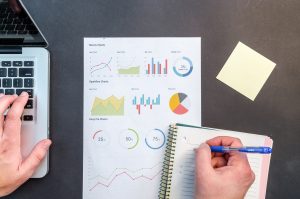 Marketplace has, including apps for creating 404 pages, for editing products in carts and for optimizing checkout procedures.
Overall, the Shopify app store is easier to use and more user friendly. The search functions let you see which apps are popular as well as which are the newest. You can also sort apps by their price to make sure you stay within your budget. With Volusion, you have to click each individual app to see what it will cost you.
Shopify and Volusion Reviews
Volusion tends to get mixed reviews from customers online. Many users do not find it as easy and straightforward to use as other platforms. They also are not always impressed with Volusion customer service offerings and rate it lower out of frustration when they run into an issue and can't find a way to solve it. However, you can try a free trial of Volusion to see if they user interface issues impact you or not.
Shopify is tougher to review. It has gotten so many reviews over such a long time that its rating is all over the place. It is widely regarded as very easy to use and user friendly, so it is great for those who are just starting out in e-commerce. We so many users, you're sure to find some who love it and some who don't. However, some say it lacks some of the professional features they need for their business, such as listing more than three options per product and charging high transaction fees for third-party payment gateways. Shopify's public image also suffered from bad public relations in 2017, turning some away from the platform.
Shopify and Volusion Pricing
Volusion is willing to start you off with a 14-day free trial of its platform. After that, you will need to pick one of these options:
| | | | | |
| --- | --- | --- | --- | --- |
| Plan | Mini | Plus | Pro | Premium |
| Price | $15/month | $35/month | $75/month | $135/month |
| Support Level | Online | Phone + Online | Phone + Online | Account Manager |
| Number of Products | 1GB | 3GB | 10GB | 35GB |
| Number of Products | 100 | 1,000 | 10,000 | Unlimited |
| File Storage | Unlimited | Unlimited | Unlimited | Unlimited |
Shopify also offers a 14-day free trial period so you can test it out on your own without any risk. After that, Shopify's costs break down this way:
| | | | |
| --- | --- | --- | --- |
| Plan | Basic Shopify | Shopify | Advanced Shopify |
| Price | $29/month | $79/month | $299/month |
| Credit card rates | 2.9% + $0.30 online | 2.6% + $0.30 online | 2.4% + $0.30 online |
| Transaction Fees | None for Shopify payments; 2% for third-party payments | None for Shopify payments; 1% for third-party payments | None for Shopify payments; 0.5% for third-party payments |
| Staff Accounts | 2 | 5 | 15 |
| Number of Products | Unlimited | Unlimited | Unlimited |
| File Storage | Unlimited | Unlimited | Unlimited |
See the full list of features and pricing differences here. Shopify also offers a super simple version of its platform called Shopify Lite. It is only $9/month and allows you to sell on Facebook and chat with your customers via Facebook Messenger. You can add products to a website or blog and accept credit card payments. However, it does not have much else going on.
For large businesses, Shopify offers ShopifyPlus. This is beyond even the Advanced Shopify option. The price is determined per business. ShopifyPlus is meant for enterprise-grade solutions, high-volume merchants and large businesses.
Shopify and Volusion Customer Service, Support and Help
Shopify's Help Center is a full service customer support center. They have an FAQ, a customer support phone number (if you're willing to dig for it) and other helpful tools. You can even watch video tutorials designed to help people get started and troubleshoot their own issues in Shopify. It can be frustrating trying to reach an actual person when you need help, but one benefit only Shopify can offer is its massive community of e-commerce businesses.
The Shopify community can offer help to other users. The community is simply users on a forum, but they post tips and tricks and try to answer each other's questions. In many ways, this is the best way to get help and support when you have problems with Shopify.
Volusion is more accessible when it comes to help and customer support services. The main menu on their website displays a phone number without you even having to leave the home page. This is a big contrast to Shopify, where you'll dig through a few pages before finally finding a phone number to call a real person.
Volusion also has a live chat. Reviewers have said this live chat is a bit hit or miss, but in theory someone is always online and able to chat with you to help with your customer service issues. This can be nice when you don't want to or can't make a phone call and potentially wait a while on a customer service phone line.
Shopify and Volusion Stores
When all is said and done, Volusion can help you make some nice-looking e-commerce stores. You have plenty of options in terms of themes and designs to get a layout that looks professional and clean with your Volusion store. Volusion stores look similar to most other e-commerce stores. They aren't branded like Etsy or hyper-customized like a fully coded store. This does not mean they lack quality or polish, however. Volusion highlighted five of its own stores to show off the kind of look you can get with a Volusion store.
Shopify stores are likely exactly what you imagine when you imagine an e-commerce store. Shopify shops have become the unconscious standard in the industry. You may have even visited a few without even realizing it. Check out these real e-commerce shops that were all built using Shopify:
There are literally dozens more examples of Shopify stores out there. Clearly, it is a powerful platform that can adapt to a wide range of business needs.
Wrap-up
In the end, it all comes down to what you need. Shopify has been around a lot time and has only improved over time. Despite some bad PR, it is essentially the same company it has always been. It can adapt to most business needs, though it may get pricey.
Volusion is not as established. It has changed a few times in its history as an e-commerce platform provider. Its tools are not quite as intuitive as Shopify's and its interface is not easy for all customers to figure out.
Click Here to Book a Free Strategy Session