Cheapest International Shipping for eCommerce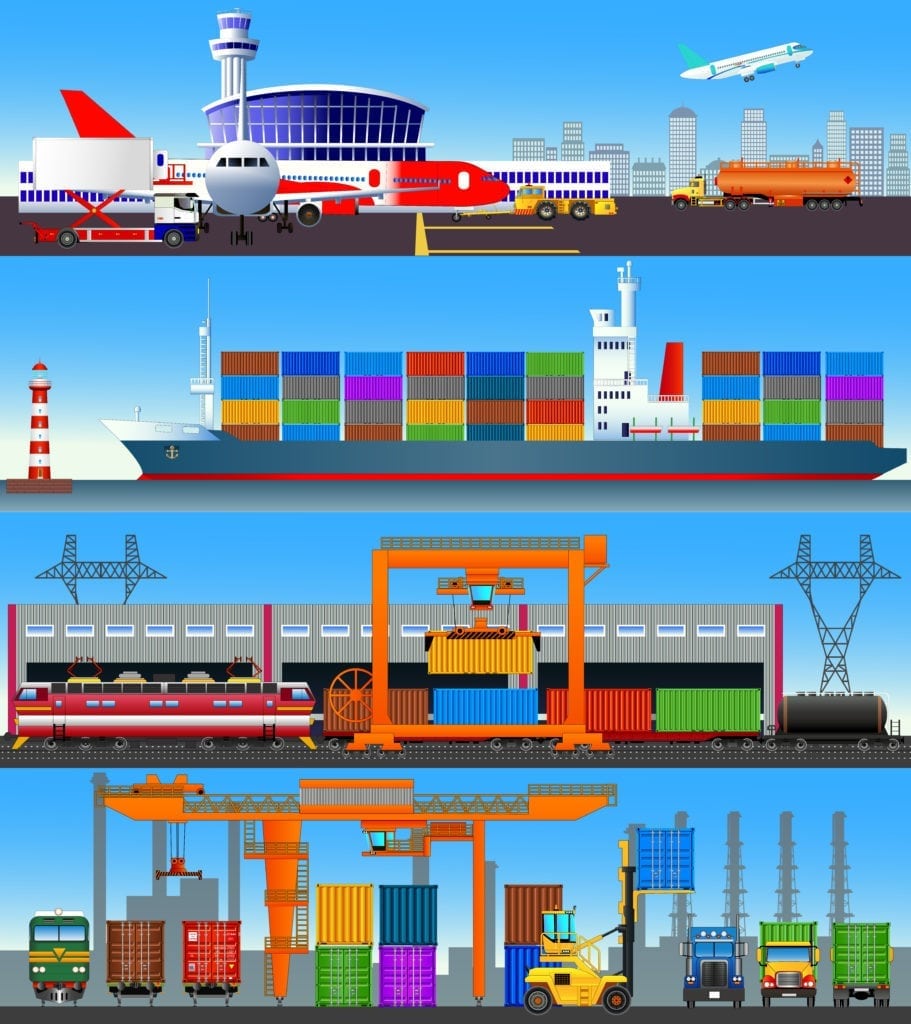 Whenever considering shipping for eCommerce I encourage people to start with thinking about the Customer Buying Experience. eCommerce is no longer niche, nearly all of us have our own experience with shopping and buying online, tap into that personal experience when design your customers journey.
Start with Buying Experience
Start with the question considering what you expect when buying within the USA. Now there are definitely differences. For instance USPS Priority Mail can ship 2-3 days in the US, so you can have cheap reliable service whereas internationally 2-3 day service often will price you out of the market. Set proper expectations so that your customers know what to expect in terms of tracking, transit, cost, duties and taxes. Tailor your experience to match their needs.
What is your Brand Identity?
Consider your target audience; selling T-Shirts internationally is different than selling $500 handbags. This is very important to consider when considering your shipping options. Consider that the vast majority of consumers will choose a low cost shipping option over a premium service. Your average order value should go a long way in shaping this.
What options to Include?
In general consumers want shipping options. Offer a relatively inexpensive "standard" shipping option -this is typically Postal. Additionally, offer an express solution, something like USPS PMEI, DHL, UPS, FedEx. This allows your customer to choose what service they want, it also is a great customer service tool allowing your customer service team to recommend an upgraded service for future purchases. It also creates buy in for the customer. If the customer sees they are saving $30 in shipping they are probably more willing to wait an extra week.
Fast vs cost effective
"Free or fast shipping, which is more important? Nearly 9 in 10—88 percent—respondents said, "free shipping" is more important compared with just 12 percent who prefer "fast shipping." –https://www2.deloitte.com/us/en/pages/about-deloitte/articles/press-releases/deloitte-study-holiday-shoppers-hooked-on-fast-and-free-shipping.html
This is where a carrier like APC Postal Logistics can be so effective they can help you offer cost effective international shipping that helps you convert sales.
What does your Current business look like?
Think about your business today. What are your current volumes? If you are small often it makes sense to open up international orders, don't focus on it yet, but start accepting orders for those that want, then as your volume increases you can negociate better rates and start to spend marketing on it.
What percentage of your current order volume comes from outside the US? Does that percentage match your Web traffic? Often you will find that 30% of your traffic is international but only 10% of your sales – if that is the case there is probably a flaw in customer experience, most commonly it is expensive shipping.
There are great resources with Google Analytics, SimilarWeb, Alexa to get a better since of your current web traffic
Pricing Strategies
For international shipping pricing strategy, I recommend that you use the same logic that you use for your domestic shipping. If you believe that shipping should be a "profit center" then markup up your international shipping. But if you supplement shipping cost or offer "Free" shipping, and then do the same internationally. Typically it is best to supplement the shipping cost so that you can encourage more conversion over fight for extra margin in the shipping.
Markup shipping cost

If you are making $5 in shipping on a domestic sale, why not make $5 on an international sale?

Flat Rate/Rate table by country grouping
Exact Rates – there are often APIs that can plug into your shopping cart to share exactly what you are paying.
Supplement shipping cost

If you are willing to lose $5 in shipping on a domestic sale, why not be willing to lose $5 on an international sale?
With the current consumer mindset I believe that supplementing is most aligned with what most customers expect and is the best way to grow your business.
How to Handle Duties and Taxes?
There are two basic way to handle duties and taxes in terms of eCommerce shipping. You can ship Delivered Duty Unpaid (DDU) as well as Delivered Duty Paid (DDP). The current marketplace has the vast majority of eCommerce shipping DDU; however the trend is drastically shifting towards DDP. The reason is several fold, but particularly, technology is making it easier and customers are demanding it. Consumers, especially Canadians, often want duties and taxes to be included upfront because it is a terrible experience to have to pay additional fees once the product arrives in country.
DIY – this is ideal for companies with a very homogenous product line, for instance if all of your SKUs fall under a single HS Code, then you can reasonably figure this out
Partner with a flexible company like Borderlinx http://go.borderlinx.com/

Think 4-6 weeks and $10K for a project like this

Partner with a very robust company like BorderFree https://www.borderfree.com/

Think months and $200K for a project like this
Understanding Duties and Taxes
Duties and taxes are incredibly complex, so there are great partners in the space that you can find, but for those looking for an understanding of the simplest largest lanes. There are some expections but for the vast majority of the time this will work.
Australia has been Duty free under $1000 AUD for many years, but as of July 1st, 2018 they are scheduled to start a 10% sales tax for sellers selling over $75,000 in annual sales. https://www.ato.gov.au/General/New-legislation/In-detail/Indirect-taxes/GST/GST-on-low-value-imported-goods/
Canada has a sales tax (GST/HST/PST) that varies from 5-15% starting at $20 CAD. Duties are complex and vary depending on the product. http://www.calculconversion.com/sales-tax-calculator-hst-gst.html
Europe is relatively simple, from 22 Euros to 150 Euros you only need to pay a 20% VAT with no duty, once you go over that threshold duties come into play and things become much more complex.
There are some great Tax Automation companies like Avalara and TaxJar that can also support you or for more precise detail you can go to a customs broker.
Shopify International Shipping
If you work with Shopify I strongly recommend getting an app like FlavorCloud http://flavorcloud.com/  that provides an incredible buying experience and completely automates the whole process with a simple Shopify app – https://apps.shopify.com/flavorcloud
You will find great pricing as well as DDU and DDP options with multiple carriers, both express options and postal delivery. They even give estimates of duties and taxes when you ship DDU, so even if your customer chooses to potentially get hit with duties and taxes when the parcel arrives in country they will have an idea of what that cost will be.
Amazon International Shipping
Amazon allows you to sell on their international marketplaces by either using Fulfilled By Amazon (FBA) or Merchant Fulfilled Network (MFN). With MFN you can ship orders from your warehouse in the USA and sell into all of Amazon's marketplaces. This is where shipping DDP becomes paramount. Amazon requires that no customer is hit with duties and taxes, if you list on Amazon.ca it must feel like it is shipped within Canada.
Pricing must therefore include the cost of duties and taxes within the cost of the product or shipping and duties and taxes must be prepaid. Failure to comply will get your Amazon account shut down.
eBay International Shipping
eBay has their very robust Global Shipping Program (GSP) http://pages.ebay.com/seller-center/faq/global-shipping.html and it is a fantastic high end solution. However, most of the time it is too expensive which makes you uncompetitive and it is better to use your own solution. eBay is very flexible one it comes to international shipping. This allows you to easily combine it with your other shipping efforts. Ideally, you have the same shipping service for your website, eBay, Amazon and all other marketplaces.
Wish.com International Shipping
Wish.com is a booming online marketplace with a current focus on incredibly cost effective products shipped directly from China, but can also be a great option for US sellers. Wish.com is like most Marketplaces in that they allow their merchants great flexibility. Most sellers have very slow cheap transportation options, to fit in you will definitely need very cost effective options. A USPS Postal Qualified Wholesaler http://pe.usps.gov/text/imm/immc6_001.htm#ep366332 is a great option for this platform.
Cheapest International Shipping
Low cost is often the driver for eCommerce and shipping is typically one of the largest spends for an eCommerce merchant. Cheap shipping can be crucial to surviving and thriving online and the best way to accomplish this working with a USPS Postal Qualified Wholesaler. This can be a tricky space because sometimes you get what you pay for so you need to make sure that you work with one that is still responsible, that has lift (doesn't sit on freight) and that can quickly process your parcels and inject back into the postal stream. USPS ePacket is a great option with the proper partner.