Many e-commerce businesses these days are running on WordPress. While WordPress started out as a simple way to make a basic blog or website, it has evolved into an important platform for e-commerce businesses to run and operate.
WordPress is interesting because of the amount of templates and plugins that are available. You can fully customize your WordPress site to make it distinctive from the slew of other similar websites out there. You can even combine it with specific e-commerce platforms like WooCommerce to create very in-depth business websites.
But when it comes to SEO, you need to understand best practices on your own in order to have a strong presence in searches. WordPress can help you make a beautiful and professional-looking website, but SEO will largely be on your shoulders. Logic Inbound is eager to help you with all your SEO needs for your e-commerce website. Find out how we can help by reaching out to us here.
What is WordPress?
You might have heard a lot of buzz about WordPress but be new to actually using the platform. Here is a simple breakdown of what WordPress is and how it works for e-commerce sites in particular.
WordPress is a simple and initially free way to create a website. In fact, you will only start paying for WordPress if you go beyond the basics. Many themes for WordPress are free. You can simply apply them to lay the groundwork for your website. But you can also pay for premium WordPress themes that are a little more complicated and feature rich.
WordPress started out as a blogging system and some people still do use it that way, but with all the upgrades and improvements since it launched in 2003 it has become so much more. Today, any real businesses rely on WordPress as the platform for their professional websites. By layering plugins, widgets, themes and custom code on top of the basic WordPress platform, e-commerce businesses are creating fully customized online stores.
What is SEO: Definition of Search Engine Optimization?
It isn't enough to just have a platform, though. Successful online businesses also adhere to SEO best practices and understand the ins and outs of search engine optimization.
SEO, or search engine optimization, is the process of getting your website to the top of Google search results so that as many people as possible see your website and visit it, ultimately becoming fans and customers.
At Logic Inbound, we are experts on SEO. We have a well-rounded strategy that helps us optimize our clients' business websites, whether they're lawyers or outdoor adventure guides or anything in between.
Our SEO strategy hinges on understanding your business first, then delving into extensive keyword research to connect customers with your products and services. The key is getting your name in front of the right kind of customers, people who are searching for your products and services but may not realize you can help them yet. We also provide excellent SEO-rich content and site structure alignment, whether you're using WordPress or another platform.
WordPress Plugins and SEO
One of the most exciting features of WordPress is the extensive plugin options available for deep customization.
WordPress currently offers nearly 54,000 plugins. That's an overwhelming number to try to wade through, but luckily not all of them will be useful for your website. Here are a few WordPress plugins we particularly like when it comes to WordPress and SEO.

WordPress Blog SEO
Whether you are running a business or a personal website, many WordPress websites include blog elements (or are simply standalone blogs and nothing else). If you have any amount of blogging on your WordPress site, there are a few simple steps you can take to improve your SEO across your WordPress site.
In fact, a blog can be a great way to improve your website's SEO even if it is strictly a business website that you don't think needs any amount of blogging. A blog allows you to tap into keywords and position yourself as an expert on your products and services. It is a great way to turn customers into fans. Show them you are just as big an enthusiast on your products and services as they are!
Here are some simple ways to improve your SEO on your WordPress blog:
Do keyword research to understand what people are searching for in order to find your website

Learn which keywords are trending or popular and create blogs on those topics if they are relevant to your business

Optimize the metadata in your blog posts, including the title, URL, tags and description

Use links and images to make an attractive and useful blog that people genuinely want to read

Write and update regularly so that content doesn't get stale or old
If this sounds daunting, reach out to Logic Inbound to see how we can help you create valuable content for your blogging and SEO needs.
Google SEO
Google still accounts for the overwhelming majority of searches conducted online by anyone. Therefore, targeting your SEO strategy toward Google's best practices is absolutely critical.
Google provides a guide on SEO. Some of the highlights include:
Improving site structure so your URLs are better and you site is easy to navigate

Optimizing your content so anchor text, images and header tags are improved

Optimizing SEO for mobile phones, which account for a large amount of search traffic

Using promotions correctly

Understanding analytics and other tools that you can use to scrutinize your SEO
Google encourages people to create robust websites with useful links and images and a strong underlying structure. This will not only make your website appear more prominently in search results, but it will also convince visitors to stick around for longer, since your website will be more user-friendly.
SEO Marketing
In addition to creating content, you can also use SEO for marketing. In fact, the two ideas often go hand in hand.
SEO marketing is not like other types of marketing. You don't simply announce a product and a price. Rather, SEO marketing is about creating genuinely useful and meaningful content and letting customers make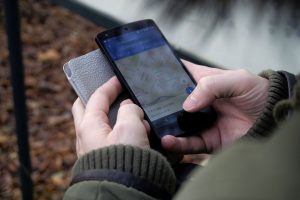 their own decisions. Instead of announcing a sale on sneakers, you might write articles about the sneaker industry and which sneaker brands are best. This connects with customers on a human level that traditional marketing often can't match.
As a marketing strategy, SEO is particularly suited to the internet. SEO marketing creates value for your business or company by generating more website traffic and views. SEO means you appear at the top of search results and present yourself to the world as an expert and not just a place to shop.
This can be more challenging than traditional marketing, especially for businesses who aren't used to this type of marketing. The benefits don't come right away in the form of hard numbers and concrete sales. You have to commit to the strategy for a while before you begin to see the payoff.
That does not mean it is not worthwhile, though. SEO marketing creates fans and not just customers. If you invest the time, you will get lifelong fans in return who see you as a resource and authority rather than just a store.
SEO Tools
There are many tools available if you are looking for ways to improve your SEO. We covered many of the top SEO plugins for WordPress above, but there are also a slew of other tools that are not directly tied to WordPress. You don't need to stick only to WordPress plugins when looking for SEO tools.
One great resource that is outside of WordPress is Google. They offer a lot of tools that are excellent for improving your SEO on WordPress.
SEO Services Company
Ready to take the first steps to improving SEO on your WordPress website? Contact Logic Inbound to begin your SEO process. We have the experience and knowledge to work with you no matter what the size or nature of your business. Get started today.