So you've got a fairly well-running practice but want to take it to the next level. What's the best course of action? Marketing, of course, will help you get more patients and spread awareness. But marketing is a broad activity, so where do you even start?
As a business owner, you'll soon see how diverse medical practice marketing can be. With so many possible options, the choice is not lacking here, but the wrong order in which you do online marketing can be the cause of a lot of headaches in the long run. And then the business owner will be the one needing medical attention.
In the broadest scope, you have the following options and we'll dive deep into each one to cover all the bases:
Search engine marketing (SEM)
Social media marketing (SMM)
Influencers (this could fall under social media),
Email marketing,
traditional marketing channels
…and that's just the start.
To make sense of it all, we've explained 34 marketing tactics you can undertake to grow your healthcare business. We've also taken the time to group these tactics according to the type of effort they require.
Each of these tactics provides varying benefits, so don't hesitate to mix and match for the full effect!
Of course, we don't expect you to start implementing all these tactics at once. These are just ideas to help you craft a vision for putting your healthcare clinic out there. That said, if you do have the resources to try all of these then so be it.
We're positive that these suggestions will help you develop an actionable and scalable strategy for your clinic, no matter what your specialty is.
Without further ado, let's get started!
Building a Strong Digital Presence as The Core of Your Marketing Strategy
Your digital presence is going to be the center of most of your medical practice marketing efforts.
Take it as the converging point if you will, as covering the digital field, presenting your brand as a top player in the industry, is probably the most powerful way of acquiring new patients.
And just to be clear, your patients aren't going to directly land on your website by entering 'www.yoursite.com'. Rather, they'll learn about your business online through a variety of channels. It's up to you to leverage these channels to their full potential.
"Your website is like the storefront for your practice. A lot of people find me through our website. But even if someone refers to me directly, people will often first go to our website to check our credentials." – Dr. Jeda Boughton from Bodahealth
So even if you are well known and are getting a lot of referral patients, your website should still be built to a high standard so prospective patients are reassured.
With all that said, let's start with the absolute basics. What's the first step to Medical practice marketing online? Building an optimized website.
1 – Build a Website to Assist All Your Marketing Efforts
Most modern businesses get themselves a website as standard practice. But doctors and healthcare businesses…
…not so much.
This leaves lots of space for medical practice marketing. Going by statistics alone, you'll improve your chances of getting new patients simply by building a website.
It's the first step in the process – buying a domain and picking a hosting solution can be done in a single afternoon, without even leaving your desk.
According to the Pew Research Center, 72% of adults in the US admit to looking for health information online. That's a pretty market that you'll miss out on if you're not online.
To assist your online marketing efforts, you'll absolutely need a website that is optimized and ready to attract and convert potential patient clients.
Remember this: whatever techniques we discuss below will all lead to one destination and that's your website. The reasoning behind it is simple – people find it easier to do stuff online than in person. And that includes booking appointments at their clinic of choice.
1.1 – Have you ever looked at someone's reputation online before buying?
Of course, the answer is Yes, 90% of the time.
Guess what?
New patients also want to know what other people say about your practice.
You get to try, but you don't get to decide whether patients are ultimately pleased with their experience or not.
The web provides an easy way to find out which clinics are legit, and which ones are lacking.
Your website will also serve as a publishing platform for your facility or clinic. People are always looking for health information online, and if they find what they're looking for on your website, they'll trust your practice a lot more. We'll delve more on content publishing in a later section.
In conclusion, absolutely build a website if you don't have on already. There are many affordable digital agencies that will do it for you.
2 – Optimizing The Website for Mobile Users
Consider this step as an expansion of the previous, since they go hand-in-hand.
Now more than ever, mobile users account for a significant portion of website and search traffic. This should come as no surprise as each one of us does this and so do your patients. We start our research process by Google-ing something on our mobile phone.
With the above in mind, it is absolutely necessary that your website is designed for mobile use as well. Because if it doesn't render properly on smaller screens, you'll be missing out on more than half of your potential patients.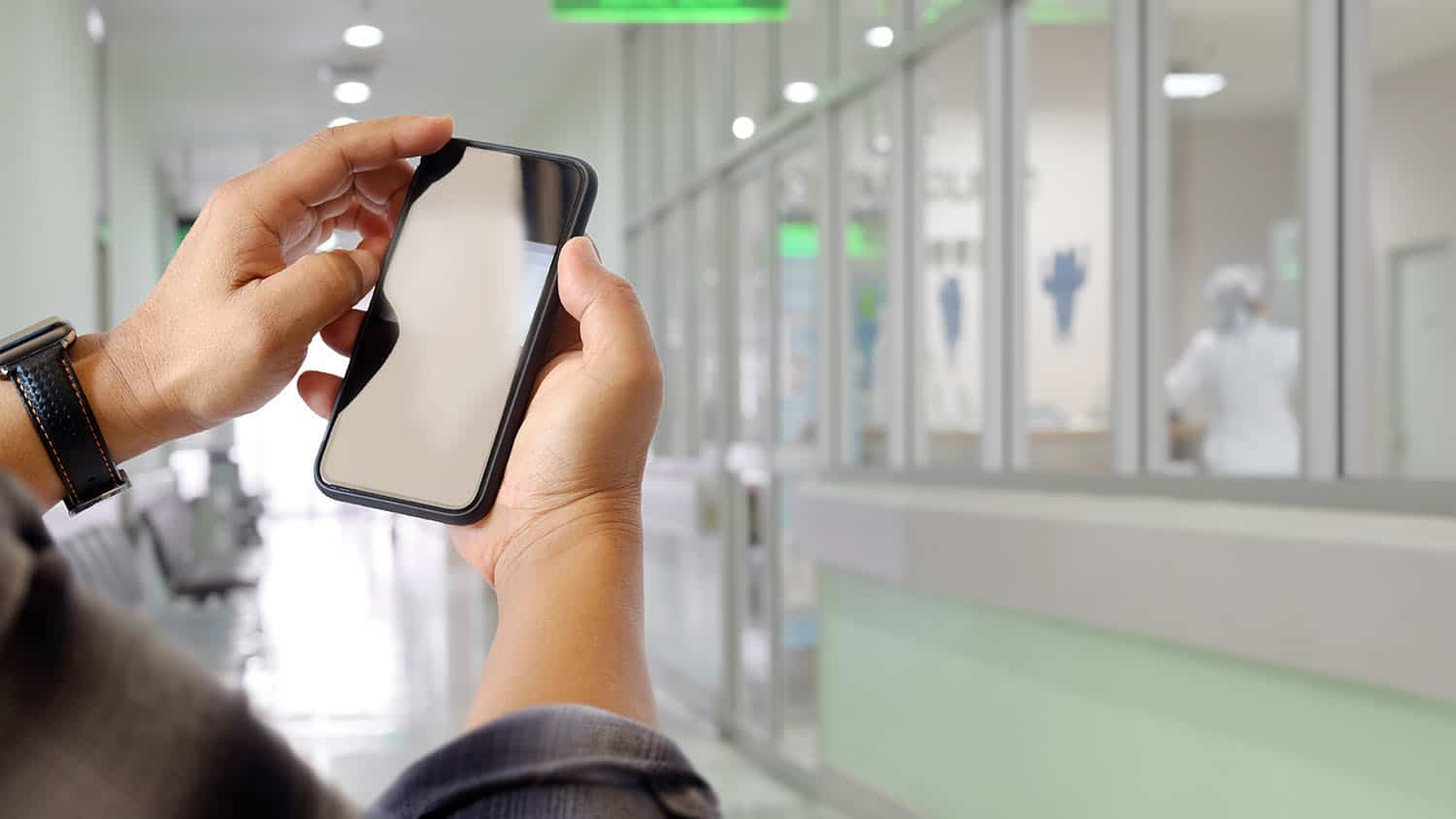 What's more, Google has made it a priority to ensure that websites are optimized for mobile users. Poorly optimized websites have been issued warnings by Google stating that they might not rank well in search results.
In the event that your website wasn't designed for mobile, it's not a complicated ordeal to get this sorted. Mobile design is very easy to execute these days. You'll find plenty of talented, reasonably-priced web developers who'll optimize your website to be responsive to different screen sizes.
Things can get somewhat complicated if you're using WordPress. While most developers have updated their WordPress templates to be responsive, some haven't. If this is the case for your website, hiring an experienced WordPress developer will be your best bet.
3 – High Quality, Speedy Web Hosting for Your Medical Practice Website
Speed is essential for anyone surfing the web!
Especially the younger generations with which the virtue of patience is tapering off at an alarming rate. But generally, nothing puts off a web user more than a slow-loading website.
Here's a statistic to really drive this point: if your website takes longer than three seconds to load, every second after that carries a massive risk of dropoff.
More worryingly, users who drop off your website this way are likely to never return again because of the bad user experience. Not only is this bad for your traffic numbers, but it's also bad for your brand.
Imagine your medical marketing campaign working like clockwork to get people to your website. And then they find a poor experience, driving those people away and shredding all of the funds invested in getting those visitors in the first place!
Reasonably priced, fast, high-quality hosting is available from a number of renowned hosting providers such as SiteGround, BlueHost, Kinsta, and Cloudways.
4 – Optimize Your Website to Get Better Rankings on Google (SEO)
Search engine optimization (SEO) is a term that gets thrown around a lot with no respect for what it actually entails.
What you need to know is that SEO isn't a single process. Rather, it's a combination of different tools, techniques, and strategies that come together to improve your site's rankings on Google and other search engines.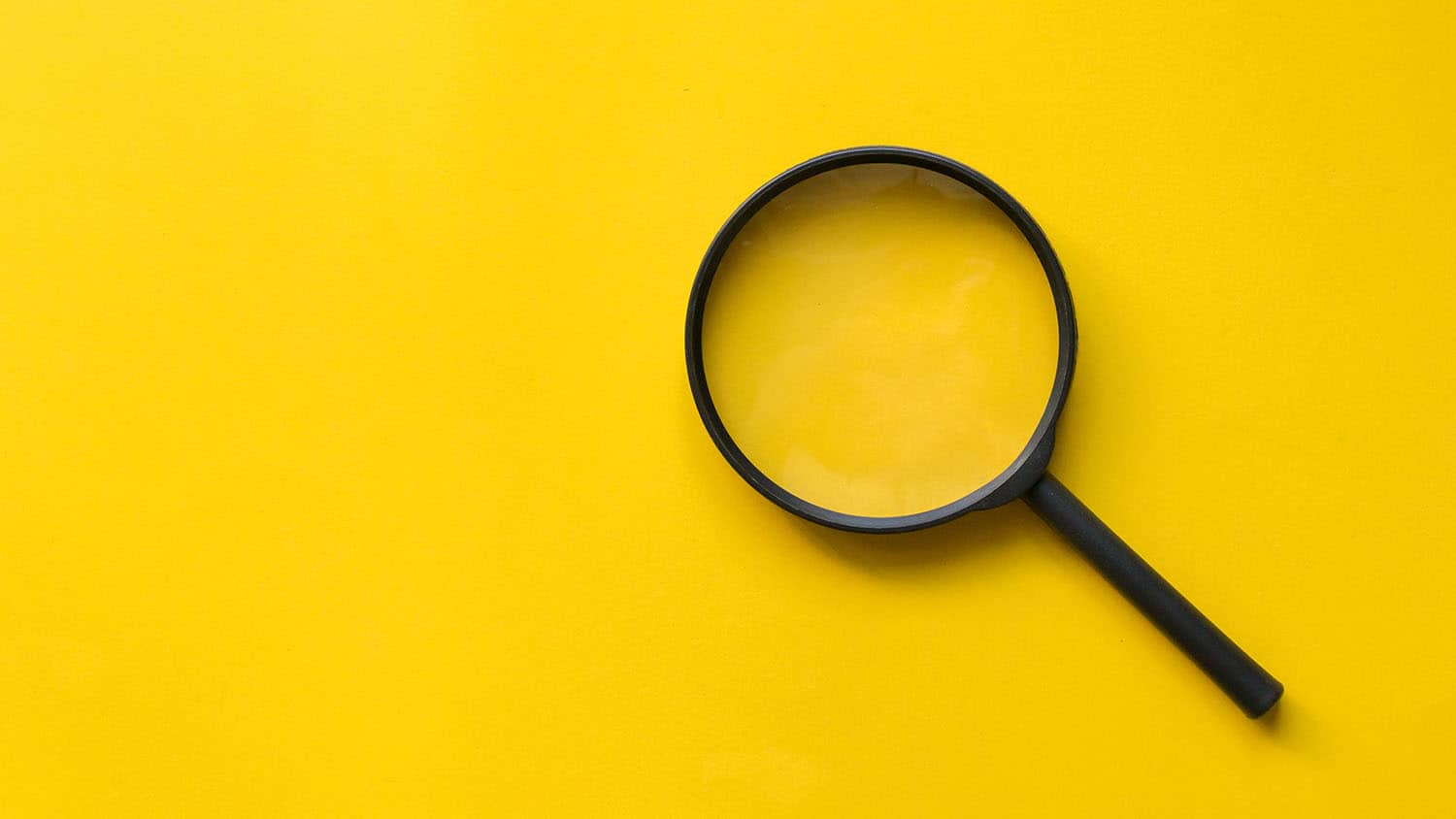 Stay away from agencies that promise how your new (or refreshed) website will shoot to page one on Google in no time.
Quality SEO takes time and there are no shortcuts for it. So, your focus should be on implementing SEO best practices throughout your website (and not just the home page).
4.1 – What Practices Are Best for SEO?
Improve or remove low-quality content, including duplicates
It's not 2005, so avoid practices such as keyword stuffing
Improve page structure by including headings, subheadings, lists, tables and so on
Write a descriptive and helpful meta description
The above are absolute basics when it comes to SEO. To move on to advanced SEO methods, it's best to hire an agency that has a proven track record of delivering results and does not engage in blackhat practices. Check online reviews to make this easier.
Keep in mind that SEO is a long-term strategy and even though you could get results within a month or two, usually it takes much longer to see the full effect. Even though it takes time, there are a couple of things you can do to instantly help your site's visitors get a better experience:
an SEO audit
A CRO (conversion rate optimization) audit.
SEO is more like wine, the more time you give it, the better results it produces. We've seen in our own practice of helping doctors achieve an online foothold that SEO for medical practice marketing has the highest possible profit margin of all online strategies in the long run.
Can't Afford SEO?
Here you can read more about affordable SEO services and what to do if you need urgent guidance for medical practice marketing online.
5 – Create Relevant, High Quality Content for Patients
Content is going to be at the very core of your SEO strategy. Without quality content, potential clients will have a hard time trusting your clinic. Now you might be thinking, what kind of content can a physician or healthcare facility publish? Here are a few topics to consider:
Patient success stories
Procedures performed at your practice
Your expert staff – the doctors and their qualifications
We're not suggesting you hire an in-house writer to do the writing, as you can easily get high-quality content from a content agency. Quality is the keyword here, as it's going to help you build trust and authority for readers and patients alike.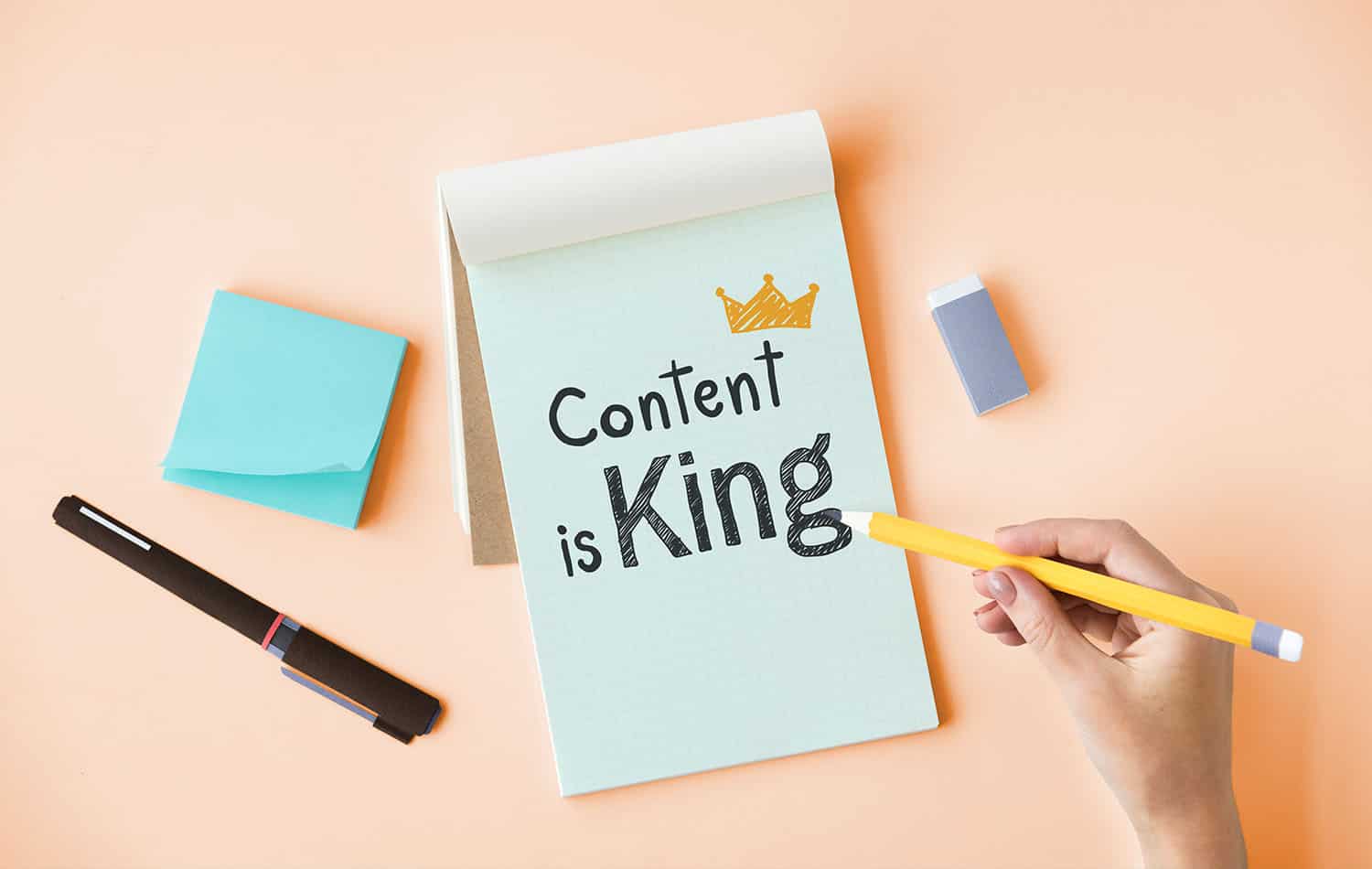 For medical practice marketing, the content will serve two very useful and distinct purposes.
Consider that you (or a hired writer) produce an informative article about a topic: "Testosterone Replacement Therapy Procedures" , for example.
The first benefit –  it explains what you do and should ideally, answer patient questions.
The second benefit – Goole will pick up on this content and rank you for the key terms centered around "testosterone replacement therapy" and related keywords.
5.1 – How to Decide What Medical Topics to Cover in Your Content Strategy?
Always create content that your potential patients are interested in.
People search online before doing anything these days. If you do your research, you can provide useful answers to people's questions and drive a targeted campaign to get the right kind of people on your site – your potential customers.
For example, if your practice specializes in testosterone replacement therapy, what sort of questions would your patients have about it?
Are they looking for how much it costs, the side effects, or something else?
If you're stuck for ideas, simply do a Google search for the services your practice offers. Look for search results from your competitors and check out their blogs. Websites ranking on the first page are likely doing something right when it comes to content.
6 – Use Pictures of Your Office, Your Staff, and Doctors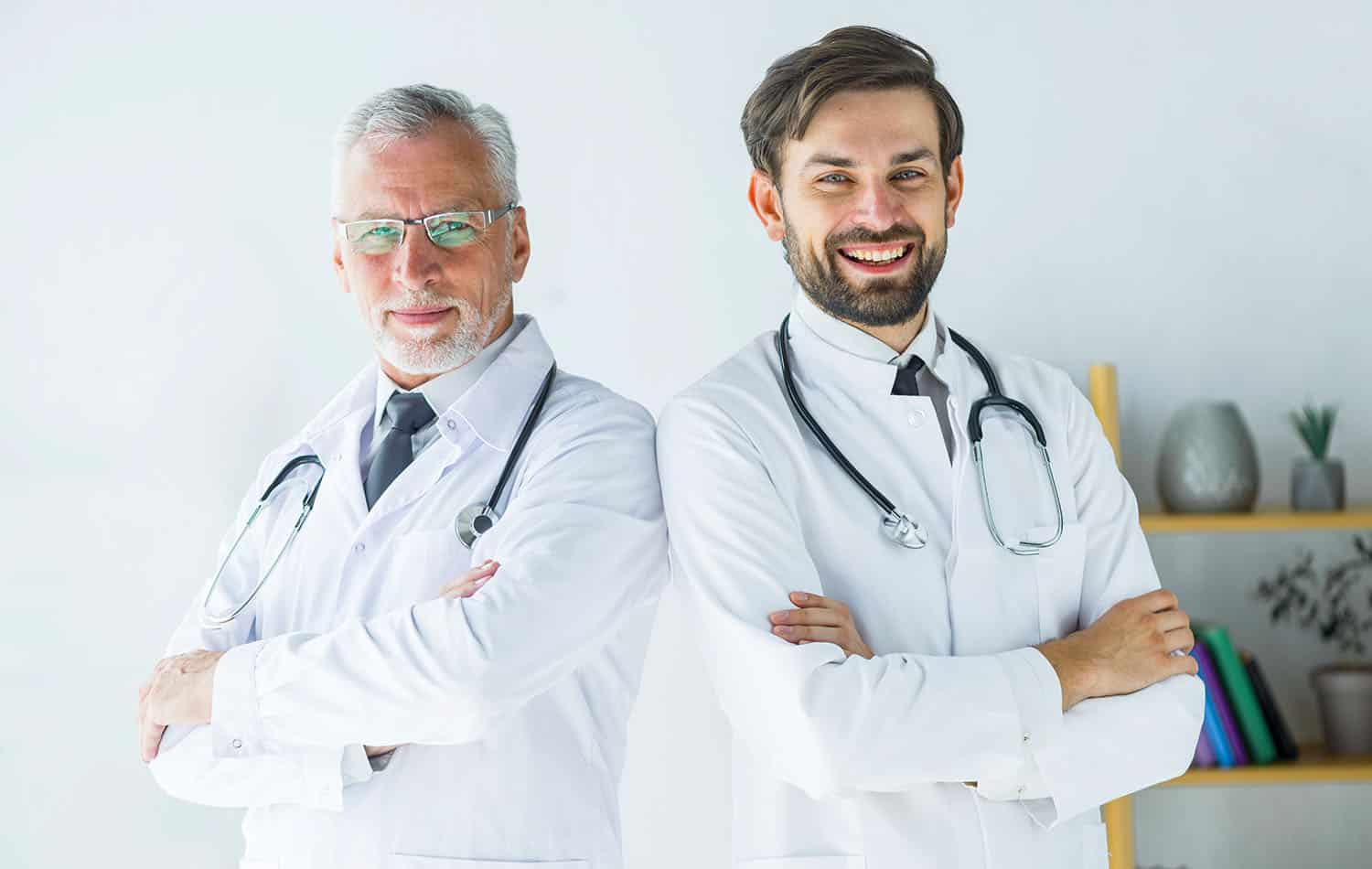 Having pictures of your office staff and doctors can go a long way in satisfying patient expectations. Patients coming to your practice for the first time are making a big decision, and seeing familiar faces will provide them with the calm and assurance that they're in a safe place and in good hands.
This point is especially important when it comes to doctors. Your doctors should be at the forefront of your website, as they'll be the ones interacting with your patients the most. Using stock photos of random people (who are most likely not doctors) may end up being really off-putting for most patients.
7 – Give Your Physicians Individual Bio Pages
The most popular pages on most healthcare providers' websites are the home page, contact page and then the individual physician pages. Thus, it's important to give have individual bio pages for your physicians, if you don't have them already.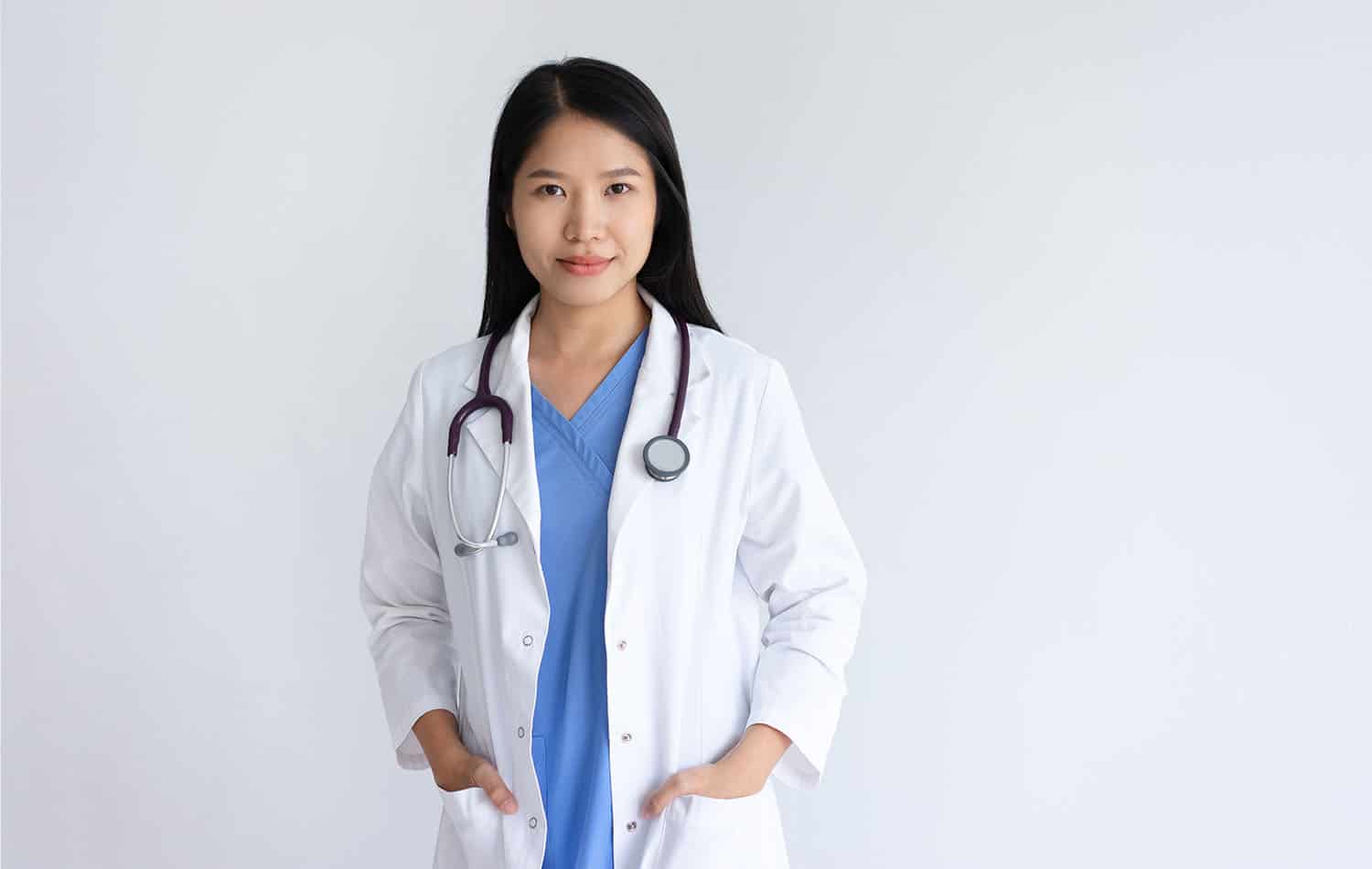 This makes a lot of sense if you think about it. Patients interested in your practice will undoubtedly be interested to know the doctors they'll be dealing with. Highlighting your doctor's credentials, certifications and patient testimonials will reassure prospective patients.
Keep the physician's bio pages updated for any new certifications they earn.
This is a great way of converting prospective patients, and it won't cost you much to get the new bio pages created.
8 – Update Your Website Content Regularly
A website that isn't updated regularly inspires little trust. For example, you might have some new services or improvements to existing services. But unless your website is updated to reflect these changes, potential patients visiting your website will never know.
This process can be made much, much easier if you have a content management system like WordPress. WordPress requires little technical expertise and you can train the office assistant on how to publish website content with relatively little training.
Unfortunately, if you don't have a CMS, you need professional help from a developer.
If you're just starting out, you can avoid this scenario by adopting a CMS from the get-go.
So there's a tip here: ask your website developers to create your website on an easy-to-manage CMS such as WordPress and Squarespace.
Another perk of keeping your website updated is that Google likes it. Content that is being kept up-to-date and expanded upon regularly ranks higher.
9 – Get Found Easily Through Local Listings
If a patient happens to get a recommendation about your practice from either social media, friends and family or general research, they're going to want to know where you're located.
This is exactly where local listings are a key component of your medical practice marketing campaign.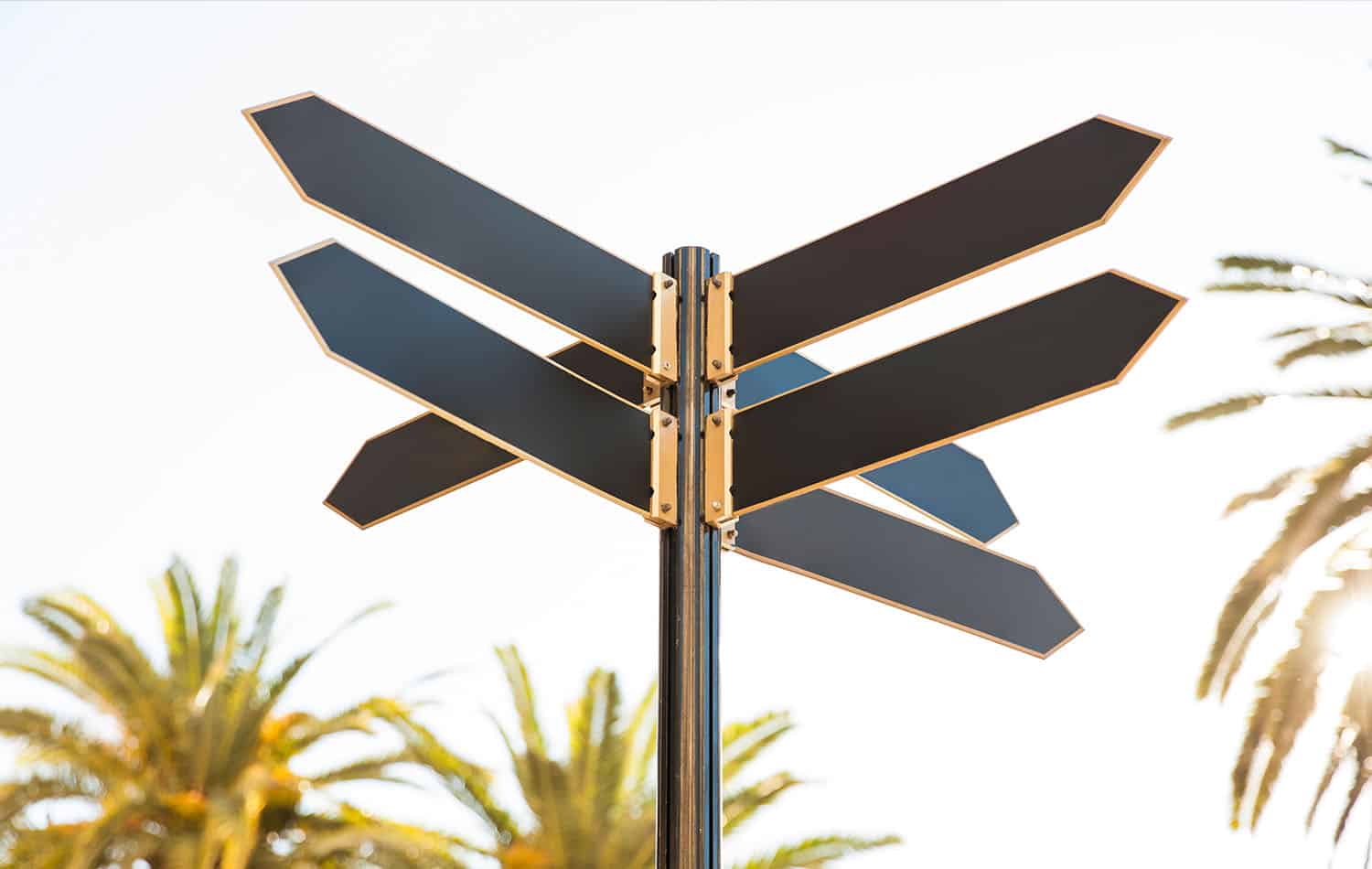 Be sure to claim and verify your clinic's local listings on search engines like Google and Bing. People expect to find location information instantly through a Google search. And if your listing doesn't show up or has incorrect information (because you haven't claimed and updated it), they're going to be frustrated. You don't want to lose a patient this way.
Fortunately for medical practices, this isn't nearly as technical as SEO. You can easily train your office manager to do this, even if it will take some effort in the beginning. Listings on search engines are free, but you can also opt for paid services like BrightLocal for ease of use.
With a tool like BrightLocal, you don't have to update information on different local listing services. Rather, you update the information in one place and the tool pushes it to all major online directories at once.
If you have the budget for it, you can hire an agency to do all of this for you.
10 – Let Your Existing Patients Know About Your Online Presence
There is nothing technical about this step, but it's still worth a mention.
If you're reading this, you probably have a client base of some strength – patients who already know about your business. They need to know that they can contact you via your website and have their questions answered at any time.
Step 1: Make sure your patients are aware of your online presence.
This can include your website, Facebook, Twitter, LinkedIn and so on. If your existing patients don't know where to find you on the internet, it's going to be harder for them to recommend you to someone else.
Step 2: Make it easy for your patients to share their experience with others.
Another tip here would be to put up signs mentioning your Facebook and website address in your office. Be sure to include that in print materials such as business cards as well.
11 – Manage Your Practice's Online Reputation
Do a Google search about your name or the name of your brand. Check the information that comes up.
Are the location and phone number items in the search results accurate?
What star rating does your practice currently have?
Gather this information and see what needs improving. You can update your address and phone number by claiming your local listing. And what do you do about reviews?
Well, a low star rating can be countered by having many more positive reviews.
12 – Establish Your Reputation Online Through Review Sites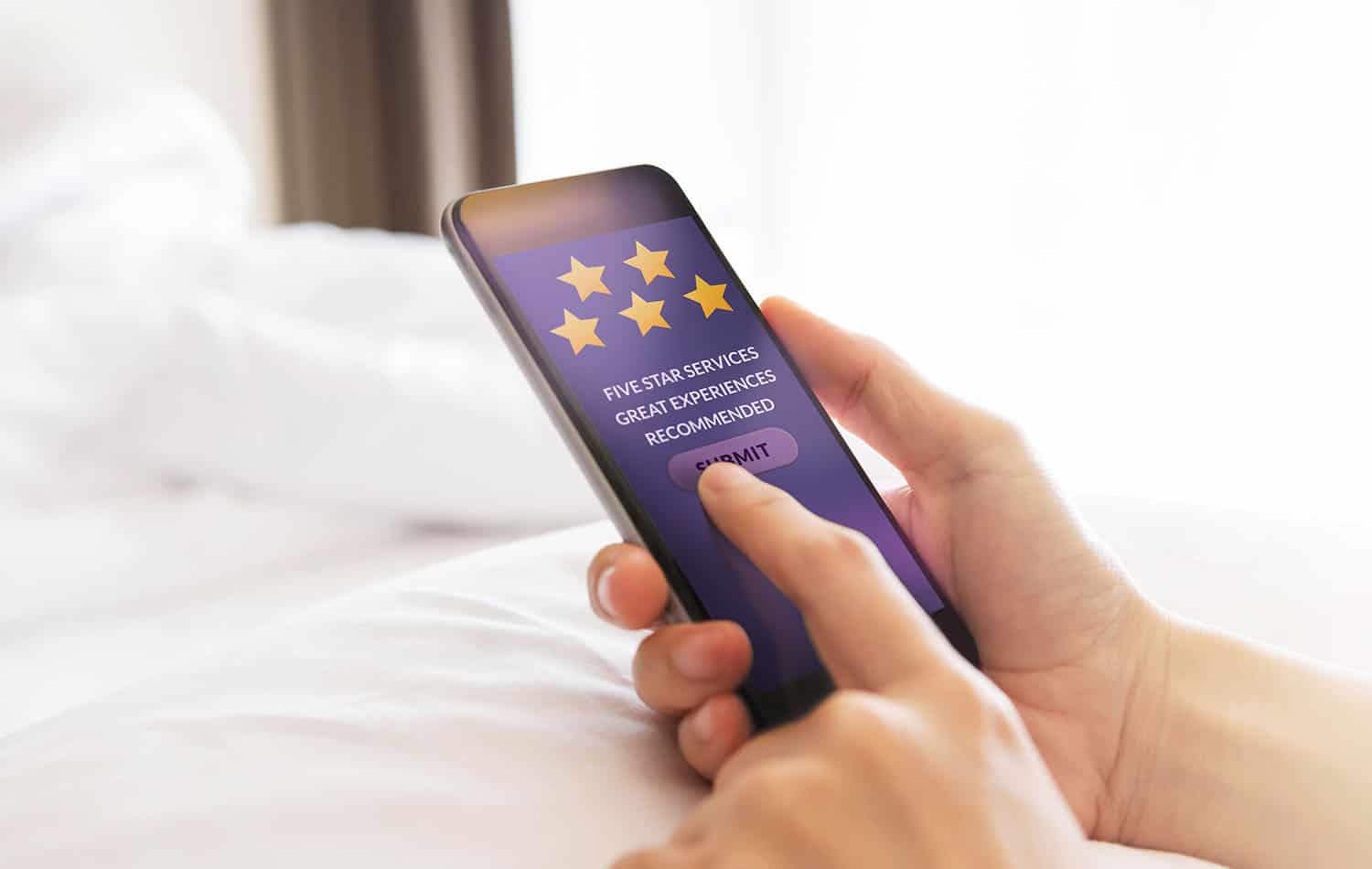 In many ways, patients are like any other type of consumer.
Before choosing a healthcare service provider they'll probably go through several reviews to make up their mind.
What's more, online reviews can now be seen directly in the search results. Chances are, if you search one of your services on Google, you'll see one of your competitors pages that feature instantly visible review scores.
Ask your patients to leave reviews on sites like HealthGrades and RateMDs as this will help you establish an online reputation.
New patients looking for treatment might read these reviews and choose you. This method costs virtually nothing, yet it can result in you getting more patients.
Dr. Betsy Chung, a clinical psychologist says that she gets more patients reach out to her because of her Psychology Today profile.
Identifying the niche you're in, and building profiles on niche-relevant platforms can thus be a powerful way of attracting new patients.
13 – Get Social Proof to Build Trust
Having social proof in the form of patient testimonials and reviews is an excellent way of providing assurance to potential patients. Testimonials serve as proof of your medical practice's capabilities and bring forth human stories that can be easy to connect with.
Always make a point of asking a patient for a testimonial or online recommendation after a successful operation or procedure.
Place quotes from these testimonials throughout your website and especially the service pages to strengthen your brand's message – that you actually care about the well-being of your patients.
14 – Share Patient Success Stories that Highlight the End Benefit
One way of really making a mark on potential patients is by sharing other patient success stories. The goal here should be to focus on the end benefit and not just the medical procedure that helped them.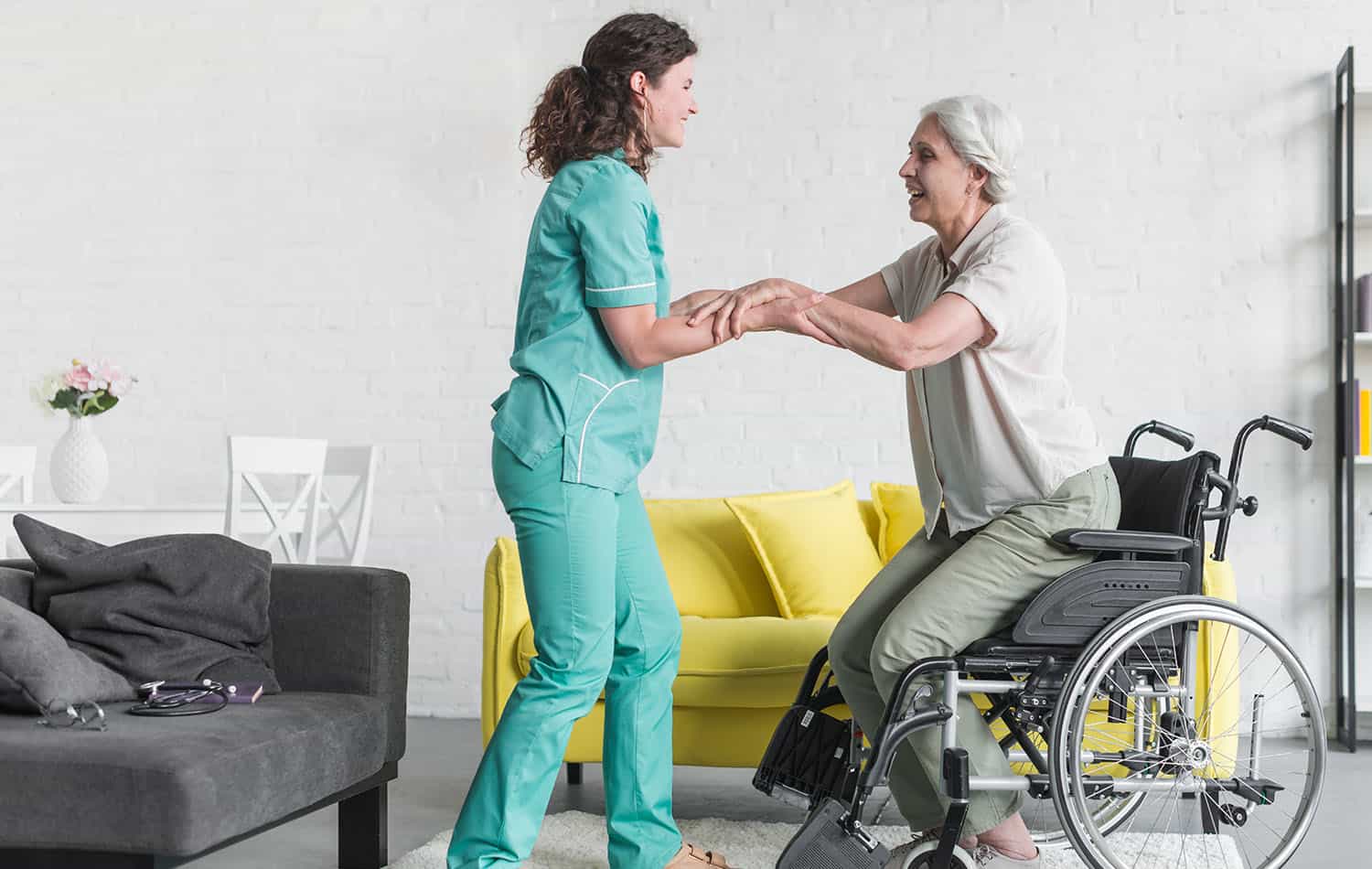 A successful medical procedure will likely result in a lifestyle uplift for the patient, and your success stories should focus more on that part.
For example, a patient who has undergone a successful knee operation will regain their mobility back, allowing them to do everyday activities that would otherwise be restricted. Focus on these points in your stories.
This strategy is mostly underutilized in medical practice marketing as it requires staying in touch personally, and having patients be comfortable about being open about their lives.
This takes a bit more effort and either good storytelling or a good video production if you want to convert the story into a video format. The impact of these stories on prospective patients is quite astonishing.
Sharing success stories that highlight lifestyle changes will bring extra credibility for your existing patients, and those considering choosing your service.
Medical Treatment Experience and Patient Communication
Every good company these days pays strong attention to customer experience. Likewise, a medical practice should also focus on improving the patient experience, and better communication is a good start. Medical expertise aside, good patient experience will go a long way in getting life-long patient relationships.
What's more, when your patients are happy with the service you provide, they'll be more likely to recommend you to friends and family. Healthcare is still very much based on word-of-mouth recommendations, and excellent patient experience will ensure your practice benefits from it.
Read more: Customer Experience Is The New Brand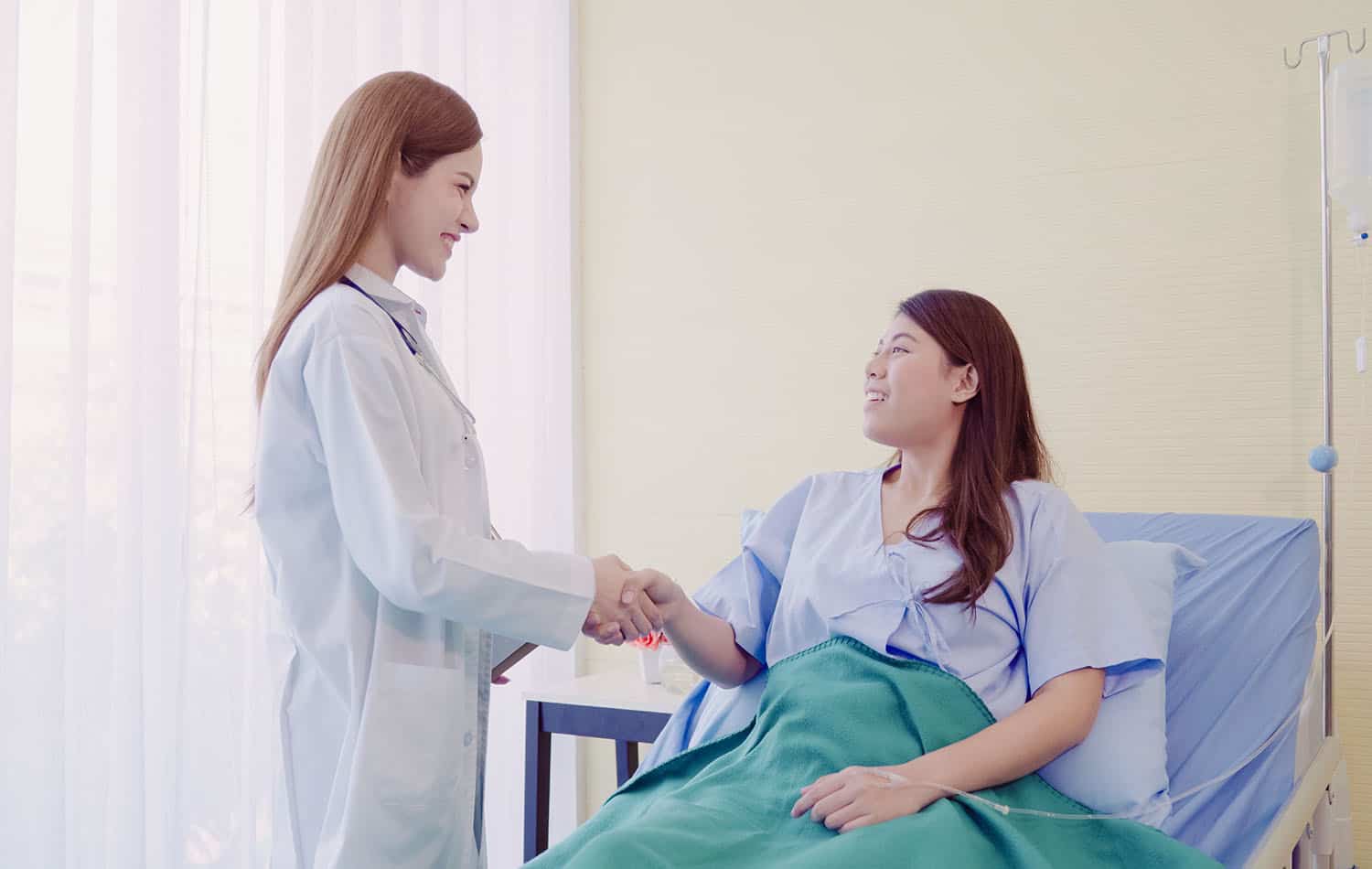 15 – Provide Top Notch Patient Experience for Patient Retention and Referrals
All of your marketing efforts will be in vain if your core service lacks when it comes to patient care and experience. In fact, don't bother wasting money on marketing if you aren't sure you're providing the best care possible for your existing patients.
Taking care of your patients and giving them the best experience makes two things possible: it dramatically improves patient retention and encourages referrals through word-of-mouth.
Don't discount word-of-mouth as a viable medical practice marketing strategy. It still works well for healthcare practice and all it requires is that you take excellent care of your patients.
Another key aspect of the patient experience is how the doctor treat their patient on a more personal level.
Dr. Raymond Nichols from AlignLife Pelham Falls says the key to his success is being authentic. He is always honest and transparent with his patients, and isn't afraid to show his patients that he's human as well. According to Dr. X, people don't buy the treatment, they buy the doctor first.
16 – Offer Cutting Edge Treatments
Healthcare researchers are constantly searching for the next best, less-invasive method of treating an ailment or injury. And depending on the niche you're in, you need to be constantly aware of these new developments and keep up with them.
For example if your practice offers mobility-related treatments, you should know about the latest stem cell therapies that offer less-invasive ways of treating those ailments. It might involve significant investment to either train or hire new doctors specializing in cutting edge treatments, but it's one of the most important things you can do to stay competitive.
Side note: Don't forget to announce new therapies and procedures available at your practice via your website, email newsletter and print media.
17 – Offer On-Site Amenities
Every modern establishment has its own WiFi network, and you should offer free WiFi at your practice to patients and visitors. Other amenities can include comfortable seating in your waiting room, and a filtered water dispenser.
These might seem like minor things, but they a long way in building a positive image of your business.
18 – Update Patient Forms
Make sure that your practice's website has updated patient forms. Even though this might sound like an obvious thing to do, many healthcare providers have outdated patient forms. This leads to nothing but frustration.
What happens is that a patient will download the form, fill it and then bring it to your office. At this point they will be told that the form is outdated and they need to fill out a new form with the required information.
To avoid this cumbersome experience for the patient, keep your online forms up to date.
An even better option is to make the forms digital so they can be filled and submitted using a computer or mobile phone.
19 – Publish Brochures on Information About Your Procedures and Services
A well-designed pamphlet is a great way of dispensing information about your practice, procedures offered and the conditions you treat.
Give these pamphlets to anyone who inquires about your services at the practice.
Most clinics employ this type of medical practice marketing, but it rarely does anything for helping your clinic be more discoverable online or offline.
You might be helping to inform patients that are already in the waiting room, but new patients will only marginally be affected by this tactic unless flyers and brochures are being distributed manually.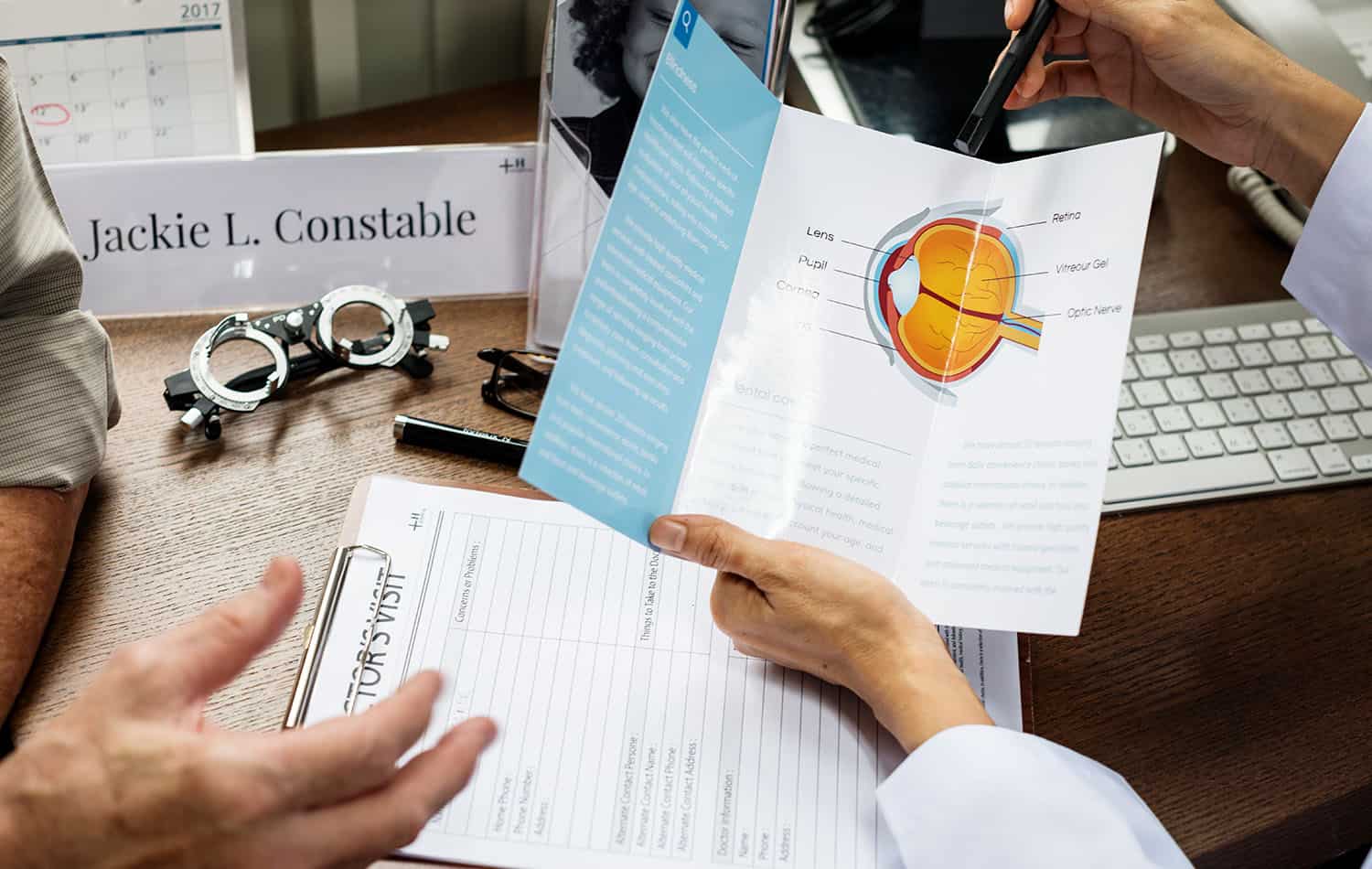 Speaking of manual distribution, these can also make for great marketing material to hand out at healthcare conferences and other events.
In some cases, if they're handed out in the right place to the right people (targeted marketing), they can prove more efficient than your website because they don't require the user to be on the internet.
If your patients are mainly senior citizens, consider doubling down on this strategy, as they are most likely to avoid online discovery methods.
20 – Give Your Patients Branded Freebies So They're Reminded of Your Practice
Who doesn't like a nice freebie? And we're not talking about free treatments or procedures.
Hand out inexpensive but useful items such as branded pens, notepads or even diaries. Whenever your patients use these items, they'll be reminded of your practice.
Others will also pick up your brand name and you will achieve better brand awareness across the board.
Of course, make sure that your branding is clearly visible on these items, along with your phone number, address and website URL (if that's possible).
Read more: Branded Giveaways And Other Promotional Products: Do They Still Have An Impact?
21 – Personalized Brochures
Personalization is a big thing these days, and it should be reflected in your print material as well. As such, you should produce brochures that are personalized for the different conditions you treat.
For example, for patients of testosterone replacement therapy, you could print a brochure that contains information about the procedures involved and answers to commonly asked questions.
Oh and this goes without saying, but make sure your print material has clear branding for your marketing practice.
22 – Send Reminders and Updates Through Postal Mail
Don't rule out direct mail as a component in the patient experience. Even though email is much more convenient and cost-efficient, postal mail can make a very positive impact.
When a patient chooses your practice, send them a 'Welcome to [the name of your clinic]' letter, thanking them and providing them a little background information about you.
You can even go as far as to send them birthday cards since you have their birth date on file.
Appointment reminders sent a few days before the appointment can be a thoughtful touch, to show your patients that they are cared for and welcome at your practice.
23 – Stay In Touch With Patients Through Email Marketing
A great way of staying visible and communicating with patients is through emails. Firstly, you can do the obvious stuff and send routine information such as appointment reminders, schedule changes and so on.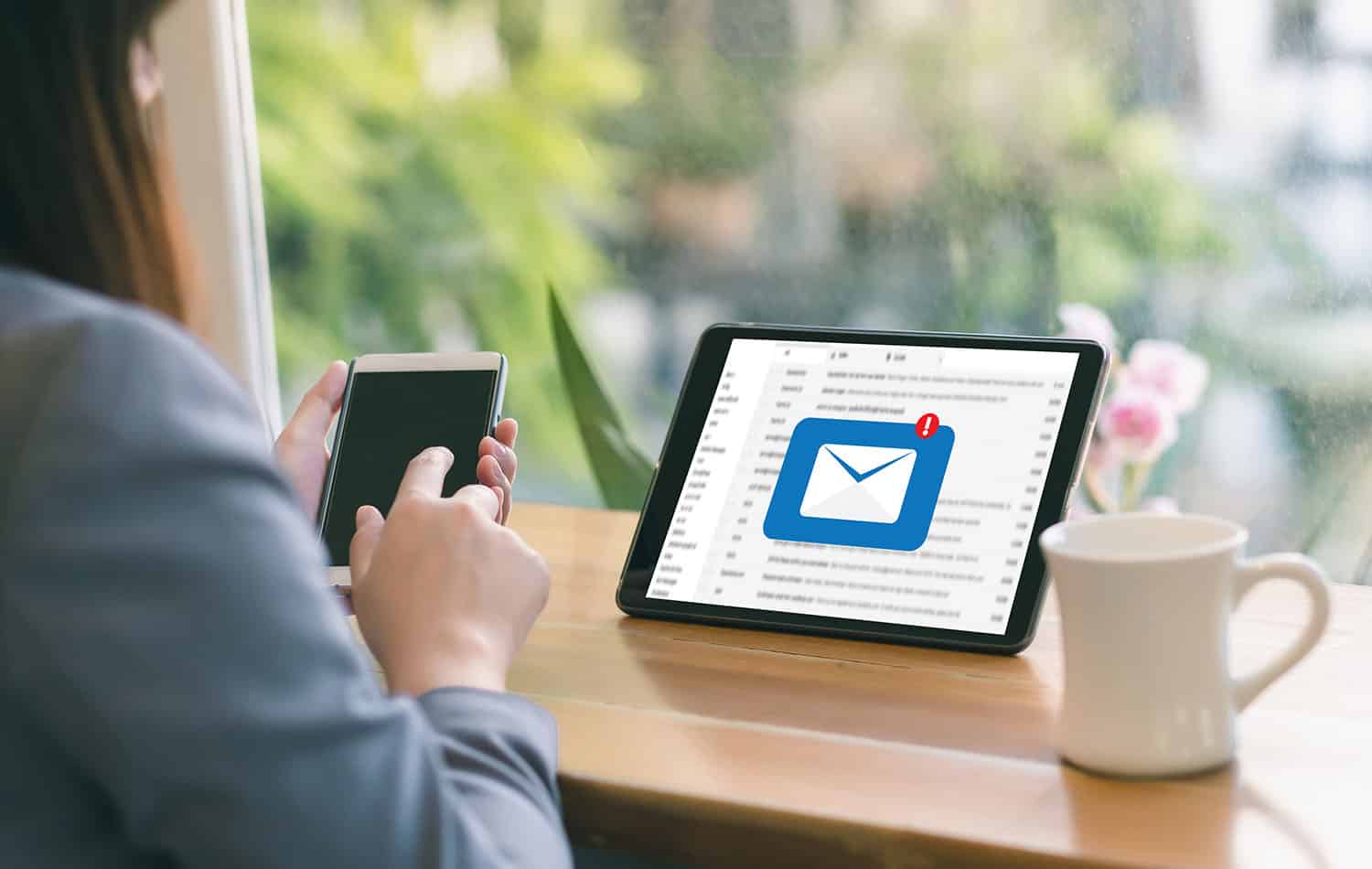 Secondly, you also use email to send marketing-related content such as newsletters, healthcare tips, and advice or upcoming events at your medical practice.
Email is a great way to stay in touch with your patients even if they don't visit your practice routinely. It gives you a way to stay on their radar without really being obtrusive.
Speaking of obtrusive, be sure to give your patients the option of opting-out of your email list.
Some people just find it as an annoyance and it's up to you to give them the respect they deserve. These patients might not want to be bothered with marketing emails and just want regular appointment reminders.
24 – Send Newsletters to Increase Your Practice's Visibility
Be sure to send out regular newsletters via postal mail, email or both to keep your patients informed. These newsletters can include information about new procedures offered at your practice, articles on your blog, health tips or upcoming events.
It's going to take time to figure out what sort of content your patients like to see in the newsletter, so be sure to try different types of content. You can use tools like MailChimp (available for free) to make this process easier. MailChimp comes with newsletter templates built-in so you don't have to worry about design.
Training a resource on MailChimp does carry an upfront investment, but it will pay off as the tool makes the newsletter process a lot easier.
Like email marketing, let your patients decide whether they want to receive your newsletter (through postal mail or email).
25 – Create an FAQ Document Answering the Most Common Patient Questions
At every business, there are questions that get asked frequently.
So frequently that they need a dedicated page or document that is easily accessible by your patients.
This is the purpose of an FAQ guide. You can create a FAQ document and give it its own section on the website. You can print it as part of your print materials (pamphlets or brochures).
Patients have a lot of questions. All doctors know this.
These questions are mostly about their health and their expectations from the clinic and treatments.
Addressing questions can go a long way in making the patient feel more comfortable picking you over your competitors. And having a better overall experience from the moment they meet their physician or caretaker!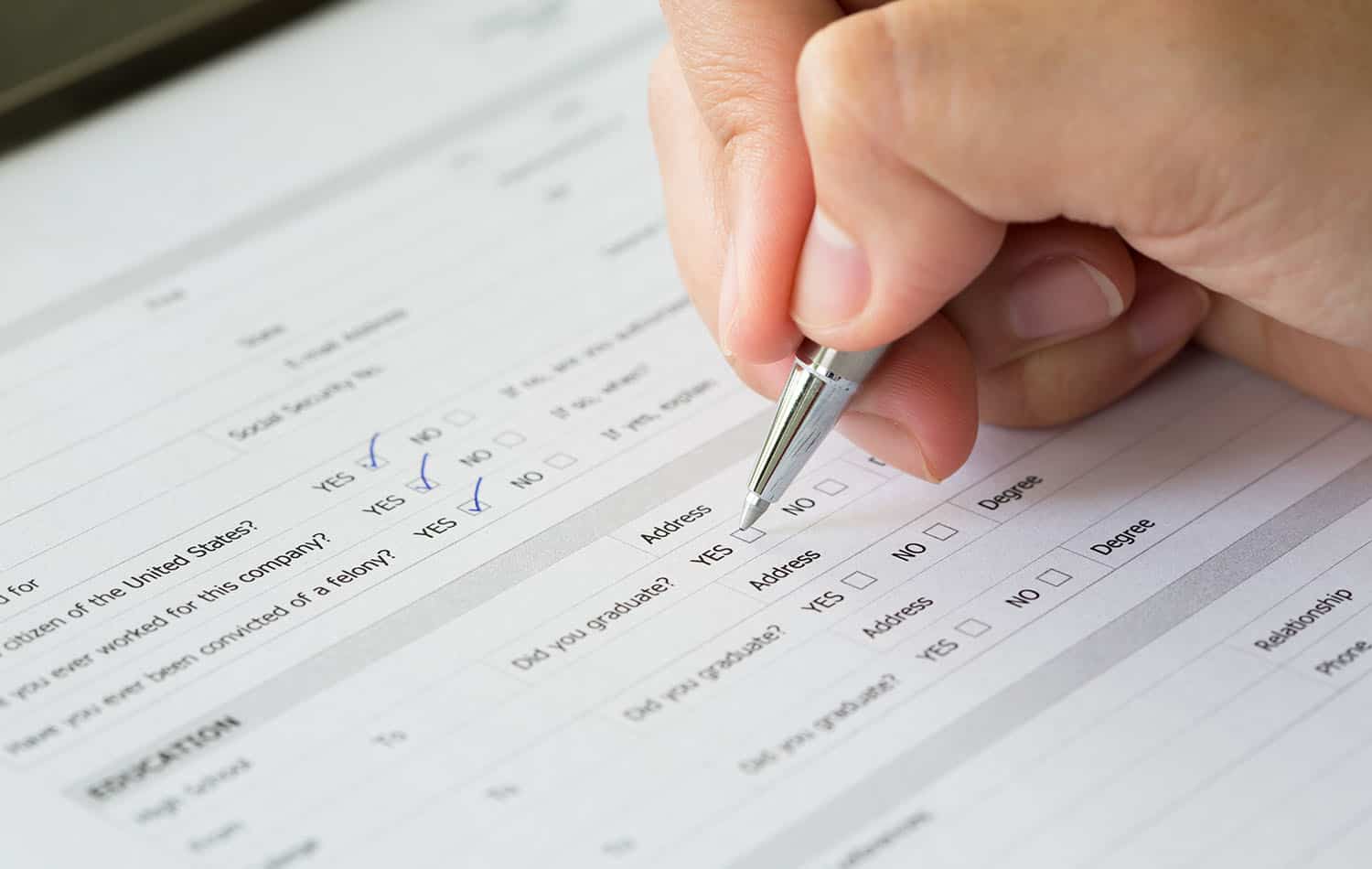 26 – Conduct Surveys Among Patients to Identify Weak Areas
Feedback should be a key part of your medical practice marketing, as it allows you to gauge how patients really feel about your service and treatment. Conduct surveys asking these questions:
Do they feel well-taken care of at your practice?
Are your facilities well above adequate?
What do they think about the wait times?
Could the scheduling process be better?
Surveys allow you to keep track of your patients' expectations, and uncover key areas where your practice could improve.
If you know what's important for your patients, you'll be able to advance in customer care.
The first step is to create a survey document, print it out and hand it to patients at the end of an appointment. Don't forget to have an 'additional feedback' section so they can write about something that isn't covered in the survey.
Read more: 3 Reasons To Ask For Customer Feedback
27 – Offer Patients the Opportunity to Ask Questions Outside of Office Hours
Patient service goes outside practice premises, and patients really appreciate a practice that is ready to answer questions at any time (within reason). If your doctors are willing, provide patients with their appointed doctor's contact details.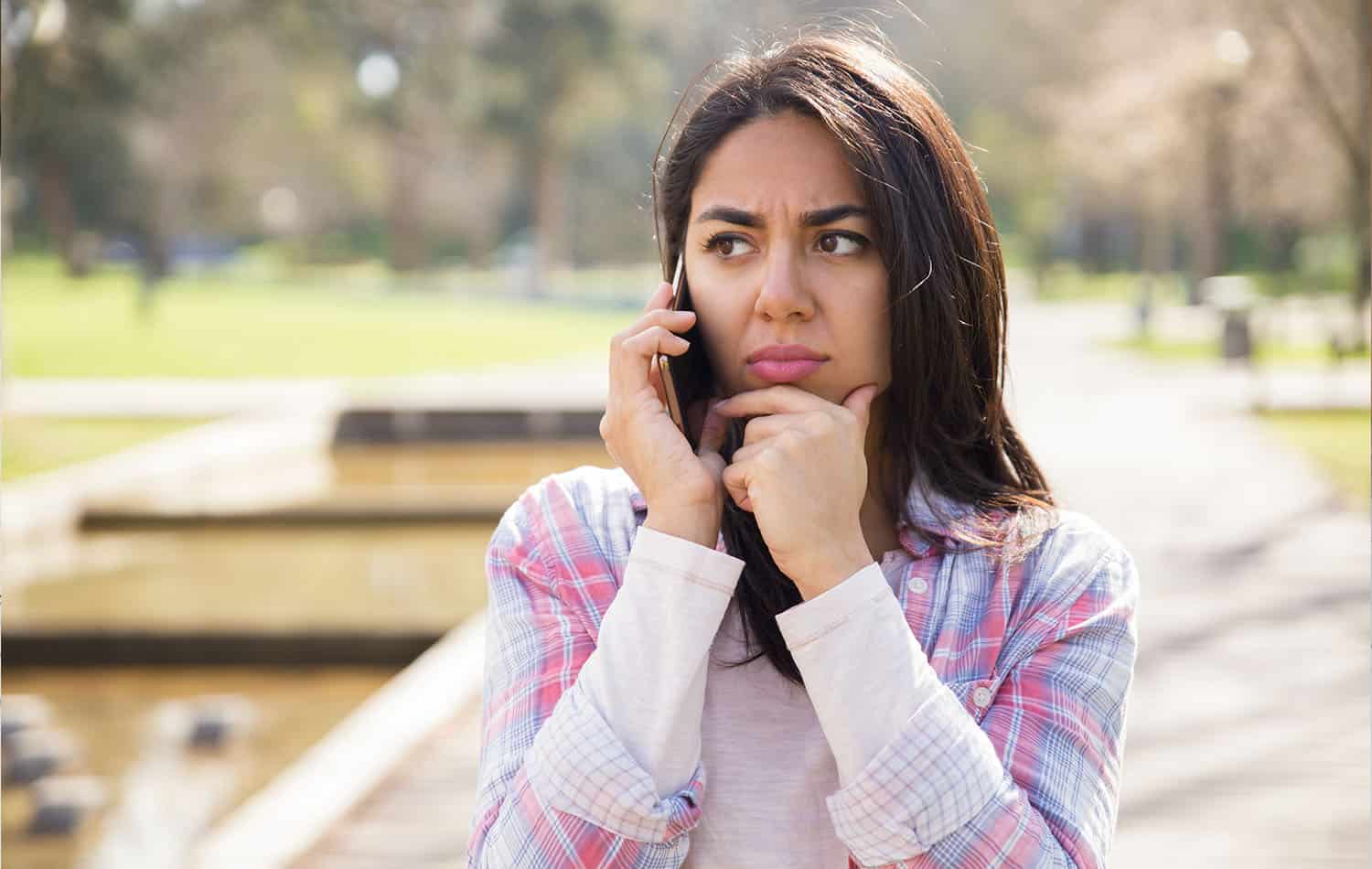 If that's a bit too much for you, even having an email address dedicated to answering patient queries can be helpful. Setup a secure, HIPAA-compliant email account or contact form for this purpose.
Branding and Advertising – Healthcare And Media Platforms
Now that you have a well-run medical agency with a strong online presence and excellent patient care and customer experience, it's time to look at advertising and media.
Advertising gives you a direct way of reaching potential patients who might not have heard of your practice before.
28 – Create Strong Branding that's Instantly Recognizable
Creating strong branding for your business will allow patients to instantly recognize your practice whether it's on your website, social media, print media, freebies and so on.
Have a professional design agency take care of this. An agency that has dealt with healthcare clients before will be the better option here, as they'll know what works and what doesn't in the healthcare industry.
Your brand's color scheme, logo, and even its name should look professional and not out of place for the niche you're in (healthcare). This is a serious industry, and this should be reflected in your branding.
Opting for pastel colors is a good choice, as well as professionally-taken photographs featuring sterile-looking environments.
Keep your branding consistent across different mediums. This inspires trust in patients and promotes a professional image for your practice.
29 – Highlight Your Competitive Edge and Unique Service Proposition
Let's suppose your practice is located in an area where there other health practices offering treatments for similar conditions or injuries. How is your business going to differentiate itself? Perhaps you offer a special non-invasive treatment that isn't offered elsewhere.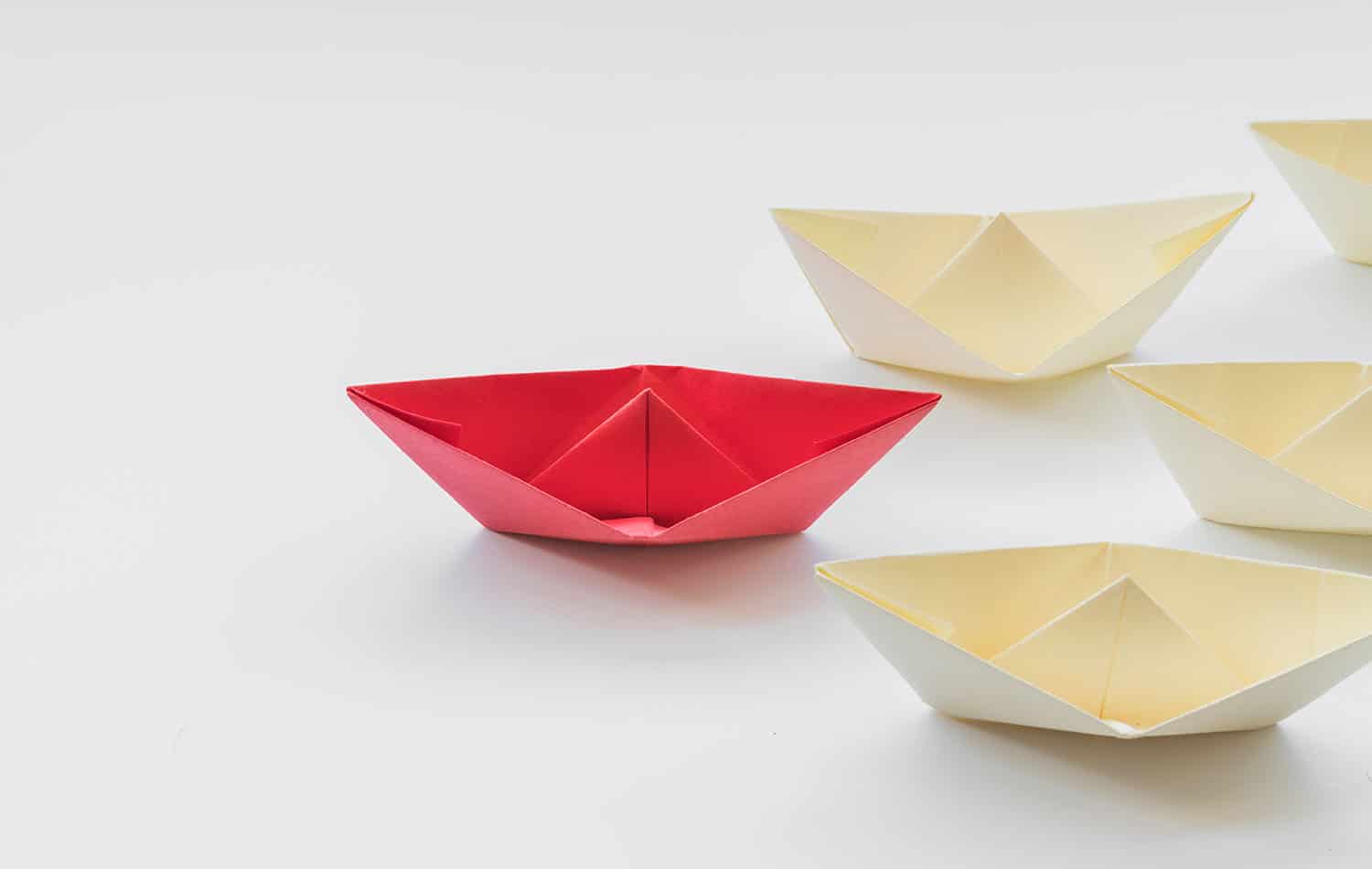 Whatever the unique point about your practice is – you'll need to highlight it across your marketing efforts.
This can be accomplished most effectively by great content on the subject on your website blog or service pages. The content should highlight not only what makes the treatment so great, but also what sets it apart from others.
This unique service proposition can become your competitive edge, and the reasons potential patients choose your practice over others.
30 – Run a Google Ads Campaign to Skip the Waiting Line and Get Patients
We've highlighted SEO as a great way of getting patients in a preceding section.
We also pointed out how it can take a while to get results from SEO.
So if you need patients quickly while your SEO campaign takes it time, run a Google Ads campaign. Pay-per-click ads are a great way to kickstart your online visibility campaigns and supplement any medical practice marketing strategy.

There are some scenarios where a paid search campaign makes a lot of sense. For example, if you've only recently launched a website, it's going to take some time to find solid footing and attract organic traffic.
That's where paid search comes in. You can target very specific keywords describing the services you offer to get traffic from patients seeking the very same services or procedures.
Bear in mind that paid search advertising can be expensive. Online ad costs are always increasing, as practices like yours bid higher and higher on competitive search terms.
With pay-per-click ads, it's mostly the competition determining the price of a click.
31 – Publish Helpful Content on YouTube
YouTube is the world's largest video publishing platform, and it can be a great marketing channel for your practice. You can use YouTube to publish educational videos about the treatments and procedures offered at your practice.
Remember, potential patients are searching for their conditions on a variety of platforms, and YouTube is one of them. If they find your video explaining the condition they have and the advantages of treatments you offer, they very well could come to you for said treatment.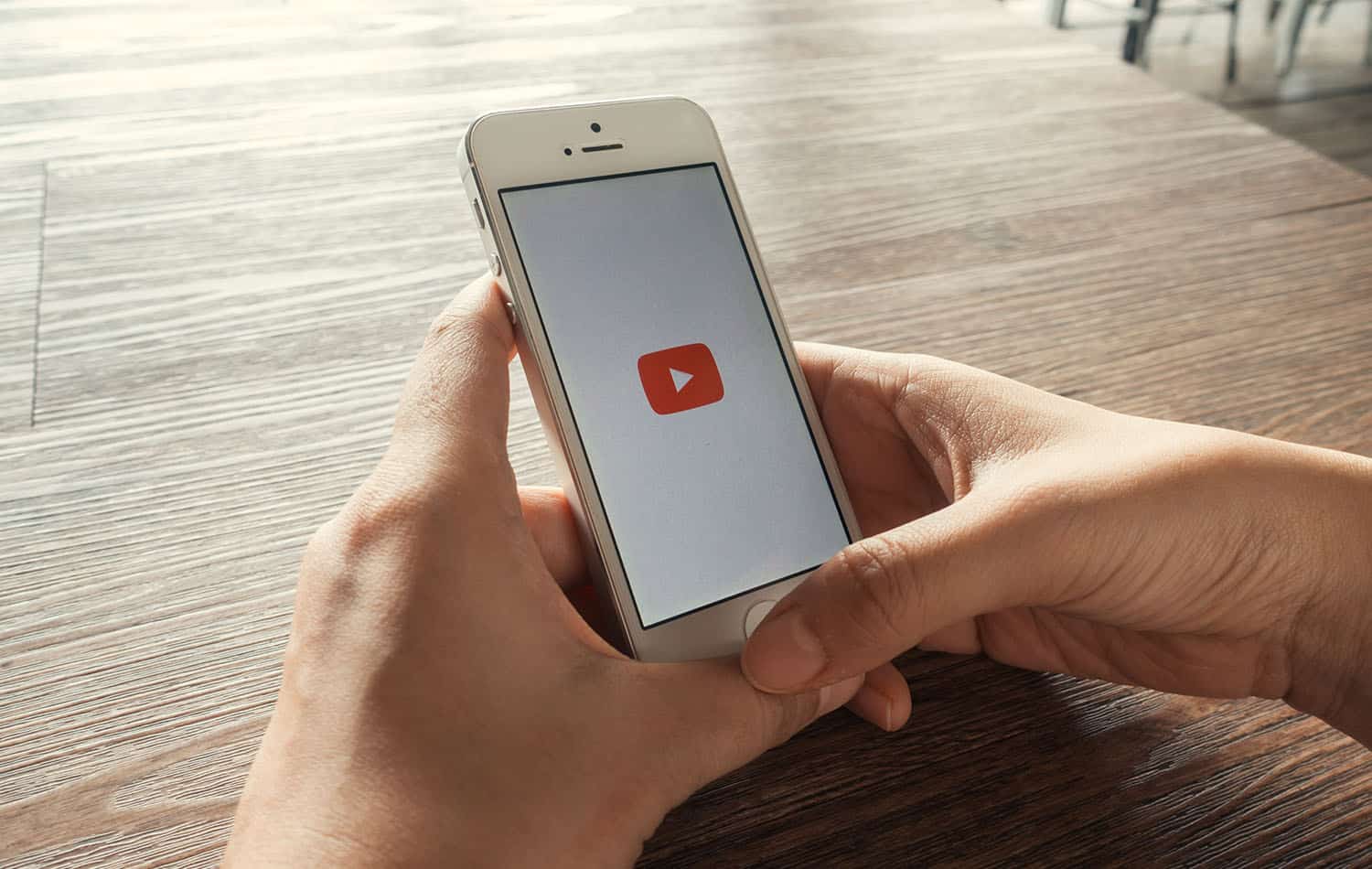 You can also publish videos featuring introductions to specialists and doctors at your practice. This is a great way for patients to get acquainted with your doctors and set expectations.
And don't forget video testimonials from current or former patients! A video highlighting the lifestyle improvements a patient has undergone after successful treatment (e.g. patient riding a bike after having stem cell knee therapy) can do wonders for your medical practice marketing results.
Your thought process behind YouTube videos should be the same as your written content. They should be tailored to your specific patient audience and answer questions and alleviate concerns they might have.
32 – Get a Guest Spot on Podcasts
Going on different podcasts and talking generally about the conditions you treat can be a great way of getting exposure for you and your doctors. This can easily bring you additional patients from the podcast's audience.
Another perk of going on podcasts is that the podcast website will most likely write some introductory content about you, and possibly even link to your website.
Having external links pointing to your website is excellent for your website's SEO efforts, as it can result in better search rankings.
Dr. Marvin was able to grow his practice through a combination of word of mouth referrals, as well as podcasts.
Dr. Marvin says that with podcasts, he's able to get patients who're not even from the same state. Getting a guest spot on a popular podcast can thus open patient opportunities for doctors from demographics that simply would not be reachable with traditional advertising.
33 – Contribute Articles to Publications
If you or one of your doctors has a genuine knack for writing and spreading knowledge, you might want to pitch publications. And it doesn't have to be just online health blogs, you could very well write a health column in the local newspaper.
Contributing an article to an online blog carries a unique benefit however, as it can get you more exposure and you can add a link back to your website. Like we mentioned earlier, when other websites link back to yours, it sends positive signals to search engines.
34 – Attract New Patients By Giving Away Low-Ticket Service for Free
One of the hardest parts of a marketing campaign is actually getting potential patients to the front door of your office. Unfortunately, the healthcare industry is mostly personal. You can't provide the service over the web, or over the phone.
But there is one way you can attract patients it with relative ease.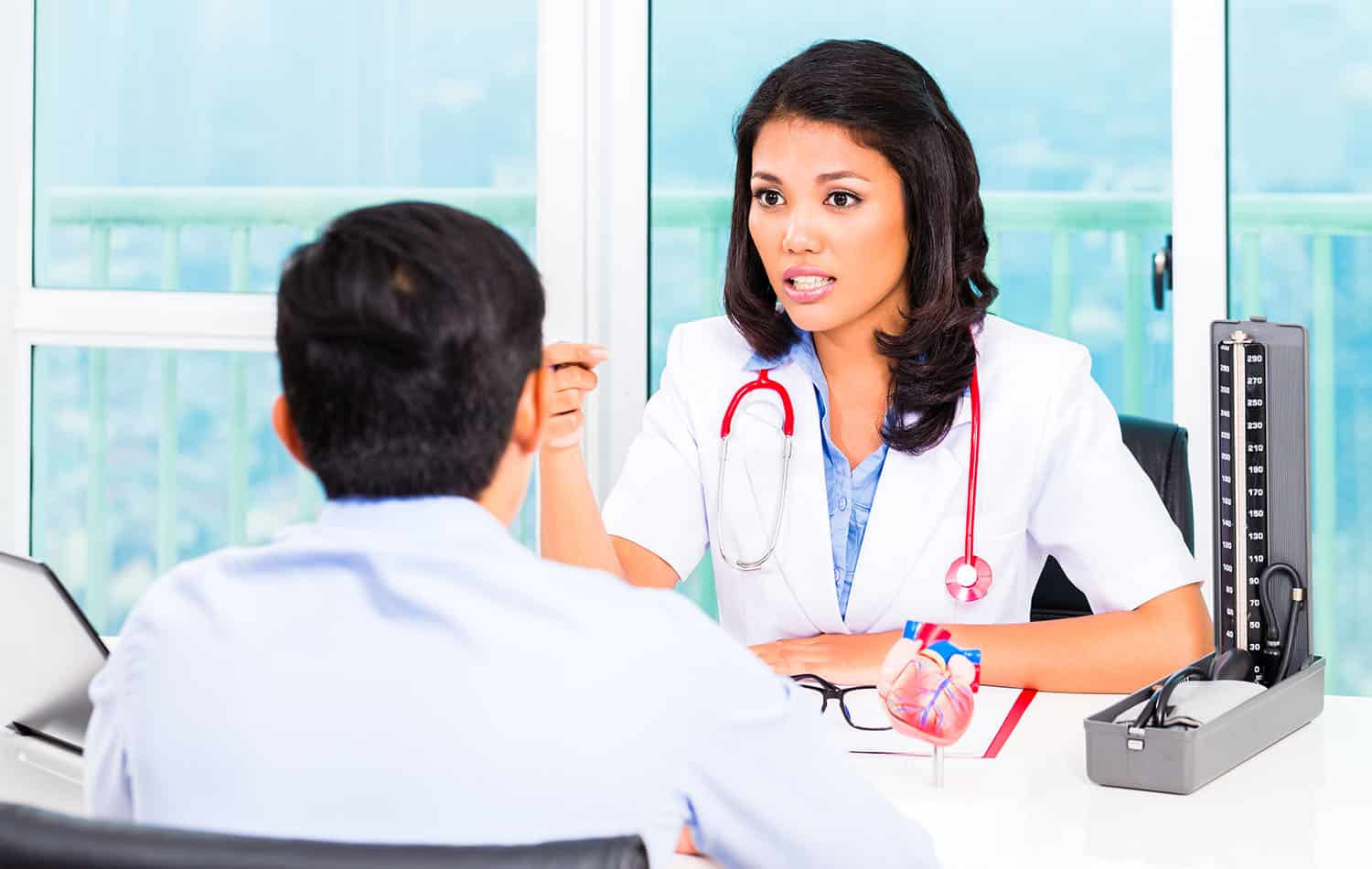 You can attract new patients to your practice by offering a low-ticket service for free. Run a paid ad campaign for this purpose, and for the patients who take the offer, give them an excellent first experience so they become customers.
We're not suggesting providing complex medical procedures for free, but rather services that don't require much time investment. This can include a free examination and assessment. This method of attracting patients can work for any medical practice.
Main Takeaways – Getting The Most Out Of Your Website Content
We hope this comprehensive list of medical practice marketing ideas has inspired you to try new things to improve your practice.
Not all tactics carry the same advantages, so it's best to try a healthy mix to get benefits from across the marketing spectrum.
Have you used one of these tactics before?
How did it perform for you?
Let us know in the comments!
If you're ready for the next step in supercharging your business with new customers, consider reading these articles and studies:
Read More: Supercharge your medical practice marketing efforts with basic CRO (conversion rate optimization)
Read More: How medical practice marketing helped Dr. Kass get 1000% more new patients in 15 months.
How to Get to Position #1 on Google as a Dentist:
Read More: Medical Practice Marketing For Dentists
Read More: How SEO helped double the revenue of a Seattle-based CPR training facility