When searching for an e-commerce platform, there are a dizzying number of options to choose from. Magento and WooCommerce have emerged as two of the most popular options among online marketers because of their ease of use and affordability. However, they are not one size fits all solutions. Learn the differences and similarities between Magento and WooCommerce before making your decision.
Magento vs WooCommerce Head-to-Head Comparison
Our review examines Magento and WooCommerce to help you decide which is best. We look at pricing, themes, plugins and more to help make the difference between the e-commerce platforms clearer. Hopefully, by the end of this guide, it will be clear to you which platform better suits your online e-commerce business.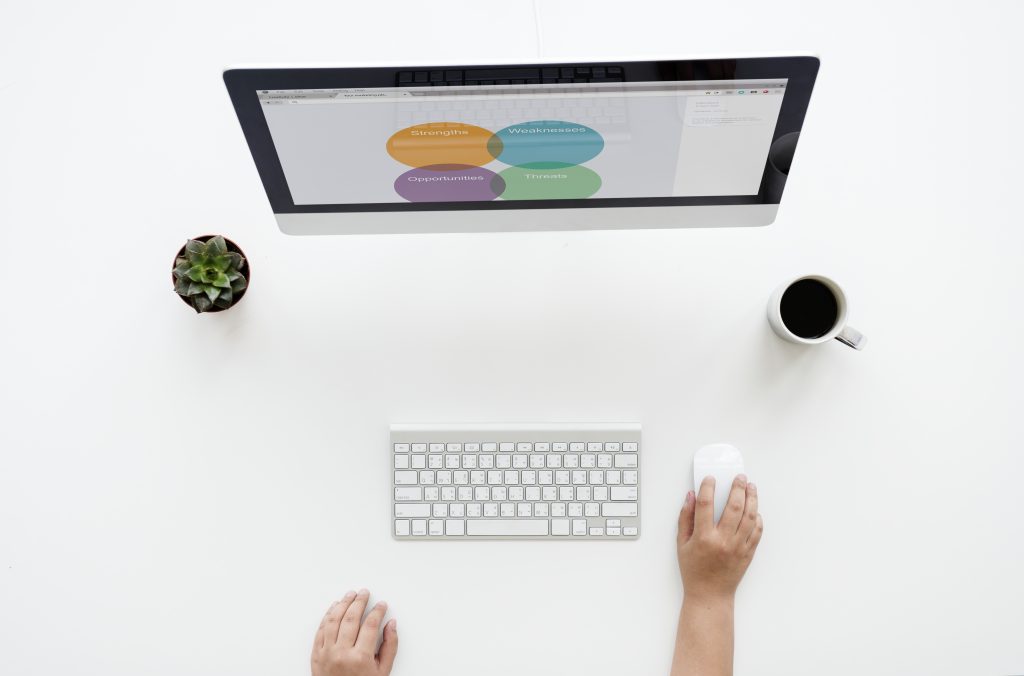 What is WooCommerce?
If you aren't familiar with WooCommerce but have been hearing a lot of the buzz about this platform, you may be confused about just what it is.
To understand WooCommerce, you need to understand WordPress, a free blogging platform. It may sound strange that WooCommerce, an e-commerce platform, started at a blogging site, but it's true. WooCommerce started in 2008 as a project between WordPress enthusiasts. They ended up creating WordPress extensions that work for the e-commerce world. Today, they provide all kinds of toolkits for WordPress to make e-commerce possible.
The toolkits WooCommerce offers vary significantly. They can suit small sellers all the way up to large businesses. Yet the WooCommerce plugin and the tools it comes with gained popularity (and maintain it) because of how easy they are to use and because you can try out a basic version for free.
What is Magento?
Magento is very different from WooCommerce. Rather than a plugin, it is an open source platform written in PHP. Though Magento is a private company, as an open source tool it also relies somewhat on help from volunteers. Magento Open Source, also called Magento Community Edition, allows developers to customize their e-commerce platform however they want. The community changes and supports this platform and innovates on it by coming up with new plugins and functionality.
Magento also produces Magento Commerce. This product came later in the company's history, after Magento spent many years as only an open source platform. While open source products are free for anyone to use and change, Magento Commerce is an enterprise tool that businesses need to purchase in order to use.
With the creativity and flexibility of open source does come some risk, though. For example, in 2015 it was found that Magento was susceptible to certain types of hacking attacks. In 2017, further weaknesses were found. This is one of the known pitfalls of open source operations, however.
WooCommerce Pricing vs Magento Pricing
A comparison of pricing is somewhat tricky when it comes to WooCommerce and Magento. Partly, that is because they are such different platforms. Where WooCommerce is a plugin, Magento is an open source platform that also has paid versions. We will break down the different prices of all these versions.
| | |
| --- | --- |
| WooCommerce | Magento |
| Totally FREE as long as you have WordPress | Open source community version is FREE |
| Offers extensions and plugins that range from FREE to $200+ | Magento Commerce Starter for small merchants starts at $2,000/month |
| Offers "storefront" for free, though you can pay $69 for "Storefront Powerpack," which will allow you to customize without needing to code | Magento Commerce Pro for large organizations starts at $3,417/month |
As you can see, Magento is a bit more expensive if you opt into one of the professional versions instead of the open source community version. However, Magento does offer free 30-day trials of both the Magento Commerce Starter and Magento Commerce Pro. This gives you an opportunity to test them out and see if the extra money is worth it for you.
How to Get WooCommerce Shortcodes
One advantage of WooCommerce – because it is connected to WordPress – is that it can use shortcodes. Shortcodes are a type of macro that can initiative certain functions when added to the code of a page. If you have some coding knowledge, you can easily add these WooCommerce shortcodes to your store to get certain features. WordPress itself already has many shortcodes you can use. Here is a quick look at some useful WooCommerce shortcodes you can implement as well:
| | |
| --- | --- |
| [woocommerce_cart] | Shows cart page |
| [woocommerce_checkout] | Shows checkout page |
| [woocommerce_my_account] | Shows user account page |
| [woocommcer_order_tracking] | Shows order tracking form |
| [products], [featured_products], [sale_products], [best_selling_products], [recent_products], [product_attribute], [top_rated_products] | Display products by best selling, most recent, featured, SKU, category, etc. |
| [product_category] | Displays specified product category |
| [product_categories] | Displays all product categories |
| [product_page id="99″], [product_page sku="FOO"] | Display a single product by ID or SKU |
| [related_products limit="#"] | Display a set amount of related products (replace # with number) |
| [add_to_cart id="#"], [add_to_cart_url id="#"] | Show the price and add to cart button of a specific, single product by ID number (replace # with number) |
| [shop_messages] | Display WooCommerce notifications on non-WooCommerce pages |
There are more WooCommerce shortcodes and combinations of shortcodes. This is just a basic list of some of the most obvious ones. You can find help with these shortcodes and other WooCommerce related questions here.
WooCommerce Themes vs Magento Themes
WooCommerce has a basic "Storefront" theme that it says "covers all the basics." This may work for people who don't want to spend much time on their WooCommerce themes and layout. The Storefront theme is simple and nice looking. It will certainly get the job done in many cases. Plus, it's totally free. It may be the right place to get started if you're just testing out the waters of e-commerce.
However, if you're looking for more options, WooCommerce also has Storefront themes so you can find something more customized to your needs. A couple of the other WooCommerce themes are also available for free, though most will cost you a little extra money. Many of the themes are in the $30 range, which is pretty affordable considering how much else you get for free with WooCommerce.
The Magento Marketplace offers several themes that you can use with the free or paid versions of Magento. Magento themes tend to be a bit pricier than WooCommerce themes, but the range of prices is huge. There are free Magento themes, and at the same time there are themes costing hundreds of dollars.
What is Magento Connect?
Magento Connect is just another name for the Magento Marketplace. Magento created its own original marketplace for extensions to its platform. There are a huge number of extensions available, partly because they are community created. With anyone creating extensions, hundreds have popped up in the marketplace of Magento Connect.
Magento Connect has two main audiences: Buyers and sellers. People looking to buy extensions can browse the things other people have made. And those with the skills to create extensions can list them in the marketplace and sell them to other Magento users. Magento does have quality standards for extensions submitted to Magento Connect, but as long as your extension meets those guidelines, you can go on to earn money from sales of your extension to other Magento users.
Here's a partial list of some of the extensions you can find on Magento Connect:
Don't worry if you don't see the exact extension you need right now. The community is always innovating and adding new extensions to Magento Connect. That is one of the most attractive features of Magento, in fact. The community surrounding it is always coming up with new ideas and improving on the platform. It truly is a collaborative e-commerce environment.
WooCommerce Plugin vs Magento Plugin
This is a difficult comparison to make. WooCommerce is a plugin. That is how it works with WordPress. Magento is not a plugin, but it does have plugins you can add to it. It refers to these as extensions rather than plugins, however, so the terminology can get confusing.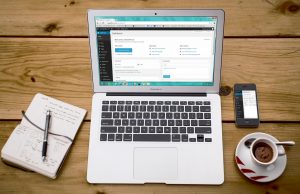 The WooCommerce plugin for WordPress allows you to build your e-commerce store right in wordpress. It is free and designed to integrate into WordPress with no fuss or hassle. There is also a premium WooCommerce Plugin for WordPress that will cost you a bit of money.
The WooCommerce plugin is hugely popular on WordPress. It has been installed more than 3 million times and receives frequent updates. It's comforting to know that WooCommerce is still actively working on even the free version of its plugin. They have by no means shifted only toward their paid version. They still fully support the free WooCommerce plugin. Plus, the WooCommerce plugin comes in 51 languages and, according to WordPress, powers 30% of all online stores. With WooCommerce, you get full control over your store. You can add and remove more plugins and extensions to further customize your store and change the design as you see fit. By starting with the basic WooCommerce Plugin and the default Storefront theme, you can get a totally free e-commerce platform to start off with.
Magento does things differently. It is an independent open source platform. It does not work as a WordPress plugin, as WooCommerce does. The closest it gets is its offering of "extensions," which are very similar to plugins, but work directly with Magento. We described several of these plugins above. They can be found through Magento Connect, also called the Magento Marketplace.
Put simply:
WooCommerce
Is a plugin for WordPress
Only exists within WordPress
Is customizable within that frame
Magento
Is its own e-commerce platform that is independent of WordPress and other hosts
Has plugins, or "extensions," you can choose to add on to the basic platform
The right choice depends on a lot of factors, including how comfortable you feel with WordPress. If you're already using WordPress or familiar with that platform, you may find it easier to just add on the WooCommerce plugin and run your store that way. However, if you're brand new to WordPress, you may want to choose Magento. That way, you don't have to learn both WordPress and WooCommerce. You can just learn Magento and customize that as you see fit in order to get your e-commerce shop up and running.
WooCommerce Subscriptions
One interesting feature of WooCommerce is the ability to create subscriptions in your e-commerce store. WooCommerce subscriptions lend you the security of knowing how much revenue you'll take in each month.
While many extensions for WooCommerce are free, you will have to pay for WooCommerce subscriptions. WooCommerce subscriptions for a single site costs $199.00. For five sites it costs $249.00 and for 25 it costs $399.00. You will save a little money if you are running many websites. However, all of these plans come with a year of updates and support from WooCommerce if you run into any issues with your subscription service.
WooCommerce subscriptions comes with several enticing features, including:
Reporting features that show you how many active subscribers you have, how much revenue you're generating with subscriptions and other information.
Tools that allow your subscribers to upgrade or downgrade their own subscription plans.
Automatic payments from providers like PayPal, Amazon Pay, Stripe and many more.
The ability to have multiple billing schedules.
Subscription renewal reminders that are both manual and automated (in the form of emails and receipts).
Automatic rebilling on failed subscription payments.
These features make it very easy to host subscriptions on your WooCommerce website and certainly add some enticing features.
Overview
WooCommerce and Magento are very different platforms for hosting an e-commerce store. Magento is an open source platform that users are free to innovate on. If you use Magento, you will only need their product in order to run your store. The Magento platform stands on its own, but also costs a bit more than WooCommerce.
By contrast, WooCommerce is a plugin for WordPress. You will need a WordPress login in order to get started with WooCommerce. Then there are further extensions and plugins for WooCommerce on top of that, such as the subscription services it offers.
All this said, WooCommerce is a very easy e-commerce platform to get started with. You can use it entirely for free if you stick to the basic version and one of the free WooCommerce themes. This makes it an enticing option for those on a budget or who prize simplicity. That is not to say it isn't powerful. WooCommerce can handle a wide array of e-commerce business needs. And if you need more than what you find in the free version, you can upgrade to paid versions of WooCommerce that have more options, themes, customizability and other features.