Modern Mobile Responsive Web Design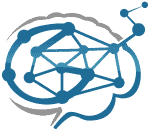 Is your current website old and outdated? Are you starting a new company? Time for a new website! A quality website is critical in this day and age. There is a good chance that your website will be your company's first impression with prospective clients. One poor experience can ruin a potential sale. A modern website should be able to properly market your services on device screens of all sizes. It should also be built in such a way that search engines can find and understand the content.
Reach out to use with the form below so that we can deliver an accurate quote for your web design project. 
Future Proof
WordPress is the standard of the modern internet. Building a website with WordPress will ensure that it lasts for years and years to come.
Modern Mobile Responsive
Half of the traffic online is from mobile devices. Our websites are functional and stylish on screens of any size or shape.
Custom Web Design
It's important that your website represent your vision and your brand. Our websites are not templates and can be customized to your exact specifications.
Lighter Bug Branding
inbound
2017-03-04T01:07:14+00:00
Web Design Discovery Form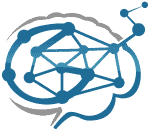 Please fill the form below if you are looking to redesign your website or if you are looking at launching a new site. This information will help us put together an accurate quote for your project.
Need To Speak With Someone?
IF YOU WOULD LIKE TO SPEAK WITH A SPECIALIST ABOUT YOUR WEB DESIGN PROJECT, PLEASE DON'T HESITATE TO GIVE US A CALL.
(206) 800-7756